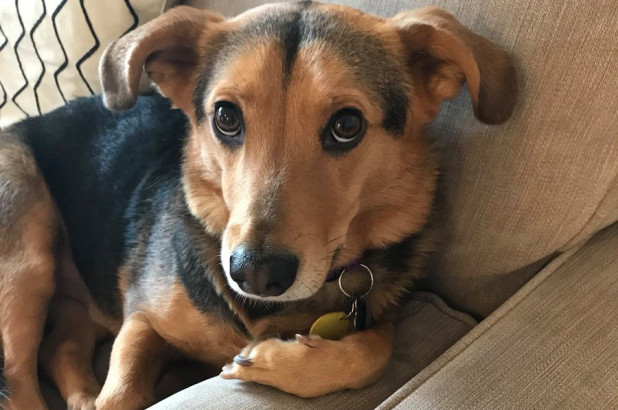 NY Post reports that yet another city doggie was lost by the "Uber for dog-walking" app last week.
Maura Brannigan of Harlem tweeted Friday that her 3-year-old dog, Teddy, went missing during a walk with a Wag worker.
"PLEASE HELP/RT: @WagWalking lost our 3yo German Shepherd/Basset Hound mix during a walk," the distraught owner wrote on Friday, May 11. "Responds to Teddy. Very sweet but very scared/anxious. Please help us."
The dog wandered around overnight before one of Brannigan's neighbors discovered the pooch outside their building the next morning — 20 blocks from where his walker lost him.
"WE FOUND HIM," Brannigan tweeted Saturday. "Teddy found his way 20 blocks overnight and was waiting right outside our building door when a neighbor recognized him and took him in. A true miracle."
Teddy was home recovering Sunday, Brannigan told The Post.
Wag spokeswoman Caroline Hartman said the company posted lost-dog fliers, hired an external search team, informed local authorities and sent out a doggie Amber alert after learning Teddy got loose.
Related Articles
---