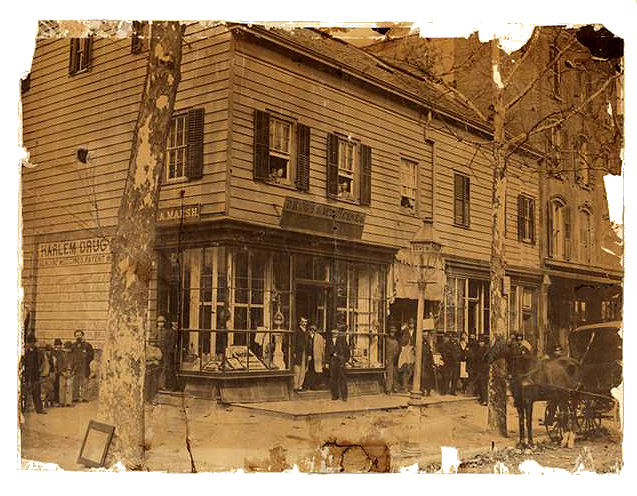 A rare tattered photograph of the Harlem Drug Store on the northwest corner of 125th Street and 3rd Avenue, in East Harlem, New York, 1871.
The neighborhood poses for a photograph in front of the old wood Harlem Drug Store with tenants in the upper floor windows, other neighbors stand outside and in front of the wooden house, as a horse and carriage wait on the right of this turn of the 19th century image.
Get more Harlem History HERE
Via source
---
Become a Harlem insider - Sign-Up for our Newsletter!
---
Related Articles
---
VIDEO
---
"Dr. Harry Delany is a renowned Harlem born and raised surgeon, the son of the great jurist and civil rights leader, Hubert Delany...." This monthly post is made in partnership with Harlem Cultural Archives.