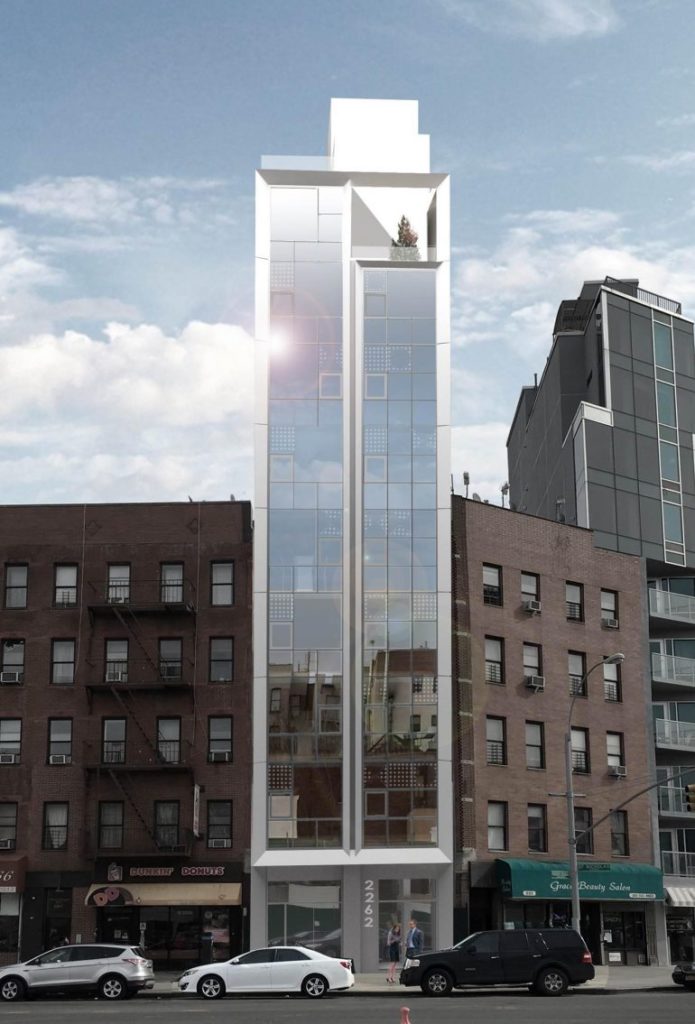 YIMBY has the exclusive reveal of a rendering for the nine-story, 14-unit mixed-use building under development at 2262 Frederick Douglass Boulevard, located between West 121st and 122nd streets in Harlem. The project, filed with the city's Department of Buildings earlier this month, will measure 18,417 square feet and rise 95 feet to its rooftop.
It will feature 1,723 square feet of ground-floor retail space, followed by 14 residential units across the second through ninth floors. The apartments will be rentals and should average 919 square feet apiece.
SilverRock Development is the developer and Hany Rizkalla Architect is responsible for the architecture. The 2,429-square-foot lot is vacant. Groundbreaking is expected later this year, with completion scheduled for December 2018.
Related Articles