---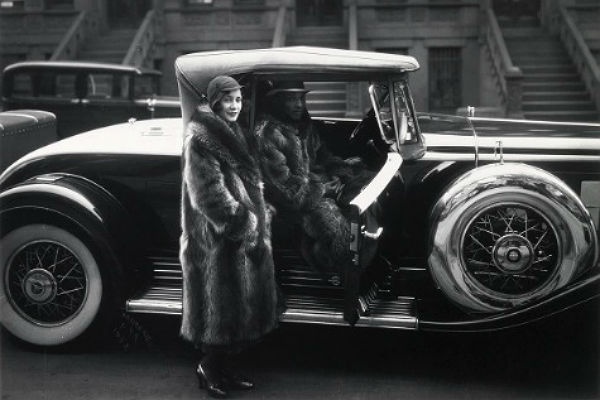 Harlem is certainly the place to go if you enjoy listening to new music, literature, dance, and art.
There was a time where clubs and nightlife were abiding by the "White Only" policy and during the Harlem Renaissance, the neighborhood became home to many artists and freethinkers who seek refuge and celebrate their life. During this movement, swing dance, big bands, and intellectual artists were introduced.
Nowadays, Harlem is known for its rich, creative, and historical culture. It attracts many visitors from all around the world, and it is during the night when Harlem truly comes alive. Known as the jazz capital, Harlem is a great location to visit to enjoy live music performances by professional artists and young aspiring talent. You will find such entertainers including open mic nights within local restaurants and lounges.
One of the most famous locations which were sought after around 100 years ago is the Harlem Renaissance Ballroom. As stated by History.com, during the 1920s, this ballroom was the main entertainment hub which included a casino and a 900-seat theatre. At the time, this was the only reception hall that was available to African Americans.
You could attend concerts, dance marathons, stage acts and film screening here, as well as high-class parties and meetings of the most influential and political organizations in Harlem. You could also attend the casino and try your luck at winning some money, unlike nowadays where players prefer to gamble for money online. This nightspot has also hosted the nation's very first all-black professional basketball team. On game nights, the dance floor was converted into a stadium.
After the game, a celebratory dance was held. In 1991 the Harlem Renaissance Ballroom was purchased by the non-profit organization, Abyssinian Development Corporation. The negotiation was made with plans in mind to renovate the building to its historical role, that of being a social and communal space. Unfortunately, only a portion of the property was renovated to be used as a community center. Around 20% of the space was transformed into affordable residential units, while the rest of the 80% was set aside for the development of luxury condominiums.
Plans were changed to be able to bring diverse income levels to the neighborhood so that Harlem is not portrayed as a poor neighborhood. The first development took place in 2006 when the theatre structure was demolished. The ballroom facade was to be preserved; however, the interior all came down. This development had to overcome several obstacles and due to an economic change, the project had to be put on hold. Currently, the building is an empty lot used to store unused construction vehicles.
Given that the Harlem neighborhood is a musical legacy, it is to no surprise that it still offers the best nightlife in New York. Nowadays, the best nightlife in Harlem will not be found in clubs, but within live-music venues and late-night lounges. Some of the area's best spots include Apollo Theater, Showman's Jazz Club and Shrine Bar.
---