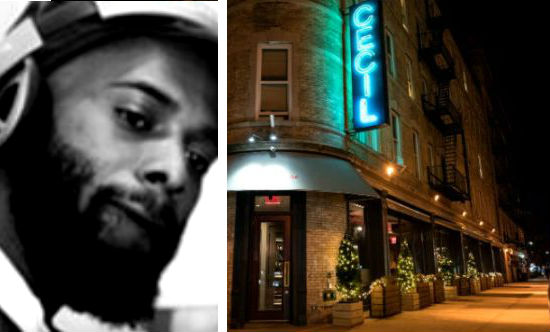 If you and your partner don't have a thang planned on Sunday, March 4th, 2018, check out the first annual Oscars Viewing Party at The Lounge where you can chill while sipping some Academy Award-themed goodies with DJ NessDigital (pictured) rockin at The Cecil Steakhouse in fabulous Harlem NY.
The Cecil Steakhouse will be serving up Academy Award-themed drinks, special menu items, check out the live coverage and the awards ceremony in their huge Lounge with our man guest DJ Nessi (inset) will keep the tunes flowing.
The Cecil Steakhouse & Minton's Playhouse, 210 West 118th Street, Harlem, NY, www.thececilharlem.com/, 212.866.1262
Related Articles
---
VIDEO
---
"We re-imagine, recreate, and redeem cultural omissions and misrepresentations of Blackness, for the culture. ...." This post is made in partnership with British Pathé.