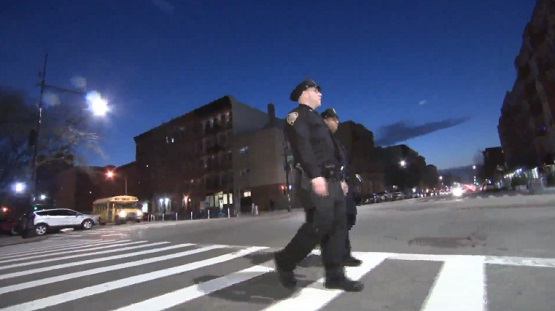 PIX11 News walked the streets of Harlem Wednesday evening with Police Officers Fausto Gomez and Dominick Martorelli. Both are Neighborhood Coordination Officers in the 25th precinct.
"This is a throwback to that community policing, that cop on his beat on a street," Officer Martorelli explained.
They communicate with people in the area and try to help them understand that the police department is moving in a new direction.
"When they are having problems in the neighborhood and they don't want to call 911, and they want the problem resolved, they'll give us a call and we'll try to resolve it right there," he said.
Wednesday night they invited community members inside for a Build the Block meeting. It was an opportunity for people to share concerns and learn about crime statistics in the neighborhood.
"They know they can rely on us, give us a call and we'll be there," Gomez said.
No related posts found...
---