---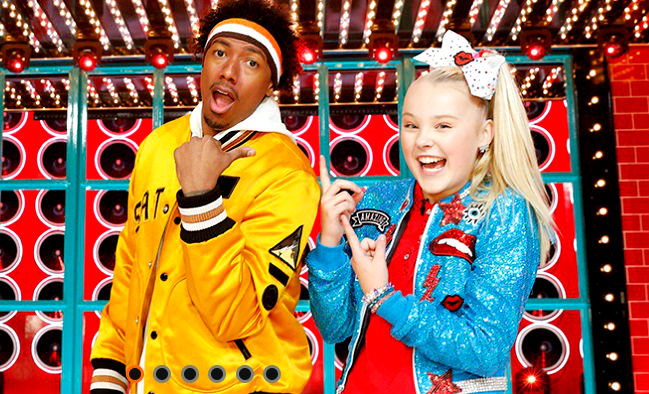 Nickelodeon debuts the ultimate music showdown for kids from Harlem to Harare with Lip Sync Battle Shorties, beginning Friday, January 12, at 7:30 p.m. (ET/PT). Hosted by multi-faceted entertainer Nick Cannon, along with show sidekick JoJo Siwa, the series features talented, real-life kids lip-syncing pop songs in celebration of their favorite musical artists. The series will air regularly on Fridays at 7:30p.m. (ET/PT).
Contestants personalize their performances and make decisions on all creative elements, from song and costume selection, to choreography and staging. Each episode features the Shorties Dance Crew, a 10-person, in-house backup crew who has mastered all styles of dance from breakdancing to ballroom. With each episode concluding with a special celebrity appearance and final performance from all the kids, celebrity guest appearances include Olympic gold medalist Laurie Hernandez, Fall Out Boy's multi-platinum rock artist Pete Wentz, Echosmith's Sydney Sierota, and more.
"We had so much fun making Lip Sync Battle Shorties and can't wait for everyone to see what these incredibly talented kids came up with. It was really exciting to see these performances come straight from their imaginations onto the screen," said executive producer Casey Patterson.
Based on the pop culture phenomenon of lip-sync battling, the original Spike Lip Sync Battle series features celebrities going head to head–lip-syncing the song of their choice–battling for the coolest bragging rights on the planet. The series is a ratings and multiplatform superstar for Spike and is the most-watched original series in the network's history. Lip Sync Battle Shorties and the award-winning and Emmy-nominated series, Lip Sync Battle, are executive produced by Casey Patterson of Casey Patterson Entertainment, Jay Peterson of Matador Content, James Sunderland, John Krasinski, Stephen Merchant, Rick Schwartz and Eight Million Plus Productions.
Nick Cannon has entertained audiences in film, on television, on record, onstage and online for nearly 20 years. The talented artist continues to dominate all facets of entertainment as a comedian, host, actor, writer, director, executive producer, deejay, philanthropist and children's book author.
The two-time Emmy®-nominated Lip Sync Battle on Spike TV is a global multiplatform powerhouse that can be seen in over 140 countries worldwide. The critically-acclaimed series has delivered over one billion cross-platform views since launch, over two million YouTube Channel subscribers, over two million fans on Facebook, and is the most watched original series in Spike history.
@Nickelodeon
#LipSyncBattleShorties
Related Articles
---