---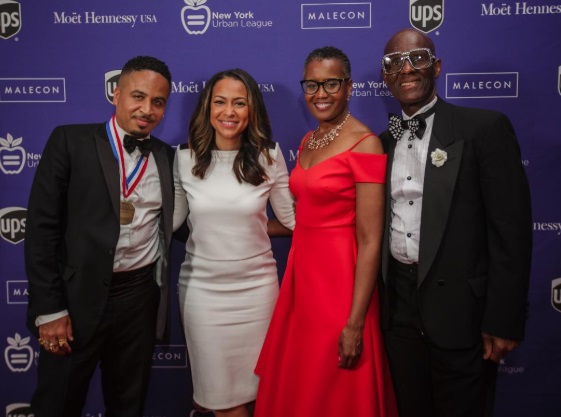 Commemorating the achievements of past, present and future, the New York Urban League celebrated its 53rd annual Frederick Douglass Awards on Tuesday, May 15th at Pier Sixty in Manhattan.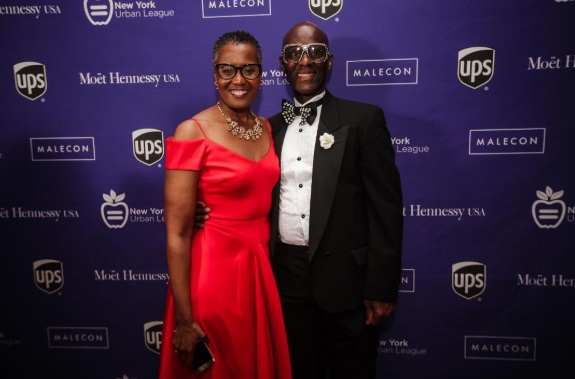 Focusing on the achievements of the most prominent African-Americans, in their respective industries, the Urban League has selected an esteemed group of honorees to award for their service to the community and advancement of their culture. Celebrating a staple in the fashion industry, legend Dapper Dan was honored with the Icon Award, giving acclaim to the mark that he has made on fashion over the last several decades. Continuing the progression for feminism, Google's Global Head of Women and Black Community and Engagement, Valeisha Butterfield was given the Ann S. Kheel Awards for strides in diversity and inclusion in the tech sphere. Championing the cause for representation, Next Management President, Kyle Hagler was honored with the Frederick Douglass Medallion for Leadership and Service for his role in guiding young men and women of color in the pursuits of their modeling dreams.
Over 350 guests attended the black tie event including City Councilmember and Majority Whip Laurie Cumbo, State Senator Kevin Parker, City Councilwoman Helen Rosenthal, Counsel to Governor Andrew Cuomo Alphonso David, activist Tamika Mallory, CEO John Banks, Real Estate Board of New York, media personality Bevy Smith, designer Kent Stetson, and media mogul Mona Scott-Young.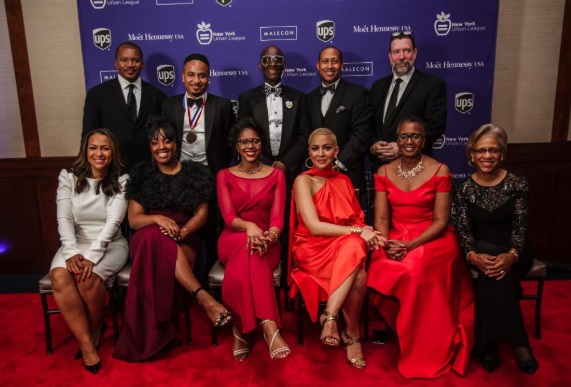 "As we began the selection process for this year's honorees we felt that it was very important to merge the past with the present to showcase where we, as an organization, are headed in the future. Looking at the influence that Dapper Dan has had, not only on his culture, but fashion as a whole is so moving. Drawing inspiration from his resilience to pursue his dream and his recent resurgence we felt the history of this living legend had to be told," said New York Urban League President, Arva Rice. "It is the tenacity of figures like Dapper Dan that paved the way for our other phenomenal honorees—President of Next Management, Kyle Hagler and Google's Head of Women and Black Community Engagement, Valeisha Butterfield. Prominent figures in both of their respective careers, Kyle and Valeisha are amazing representations of how we as a people have evolved to break barriers and to achieve our highest capabilities."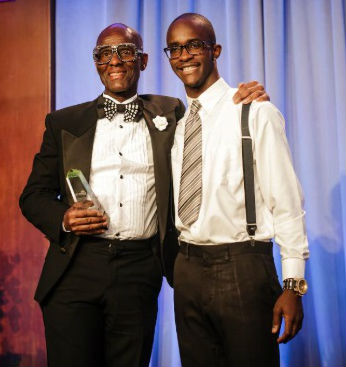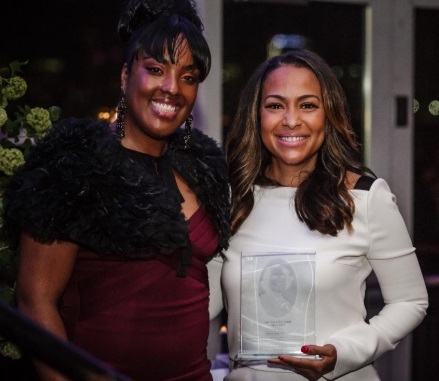 Each honoree gave inspirational remarks with their acceptance. Valeisha Butterfield-Jones, Google's Global Head of Women and Black Community and Engagement, accepted the Ann S. Kheel Award. She stated that she represented one in a million black women who are truly exceptional but still striving for equal access and opportunity. She shared the following statistics in her remarks:
Black women are the fastest growing group of entrepreneurs in the U.S., "yet we still don't have access to capital to scale and grow our businesses."
Black women are the most educated demographic in the U.S., yet they "still make 63 cents to the dollar of every white man."
Black women have the highest voter turnout of any group in the U.S., "but yet, our priorities are not part of any administrations agenda."
Dapper Dan was honored with the Icon Award for the mark that he has made on fashion and the role model he has become for urban youth. During his acceptance speech, he talked about the lack of role models he had growing up and how the New York Urban League took him from the streets and gave him an education. He also spoke of the racism he faced early in his career. He said, "I couldn't get businesses to sell to me because I was black." And now Gucci launched a boutique with him in Harlem.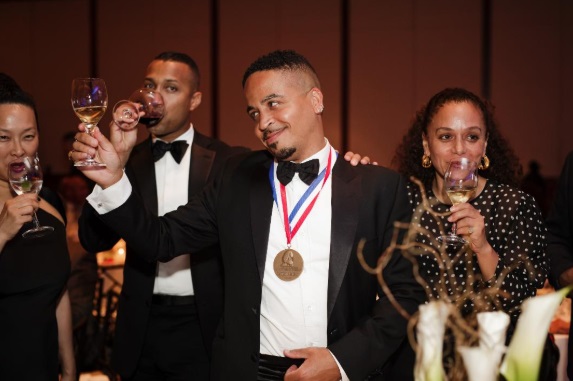 Kyle Hagler, President of NEXT Management, was presented the Frederick Douglass Medallion. He has built an empire on bringing the diversity of the diaspora to a profession known for holding just one standard of beauty. Kyle Hagler has been a major force in changing the representation of beauty in the media to encompass women and men of color. In developing the careers of models and talent who personify the glamour and power of diversity, he embodies the New York Urban League's commitment to equal opportunity for all.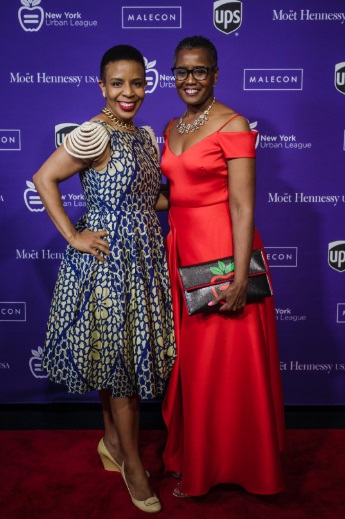 Over the years, this ceremony has acted as an avenue to bring together the best in business, the arts, entertainment and sports to further advocate for equality and change. Proceeds from the gala enable the New York Urban League to positively impact the lives of more than 8,000 under-resourced residents each year and give a voice to those who cannot speak for themselves. The support of this annual ceremony ensures the continued growth of high-impact programs that aim to inspire the next generation to continue to strive for more.
Photos. 1) Kyle Hagler, Valeisha Butterfield Jones, Arva Rice and Dapper Dan. 2) Arva Rice and Dapper Dan. 3) NYUL Board of Directors . 4) Dapper Dan and Michael Taylor. 5) Erika Beckles and Valeisha Butterfield Jones. 6)  Kyle Hagler 7) Laurie Cumbo and Arva Rice.
Related Articles
---