---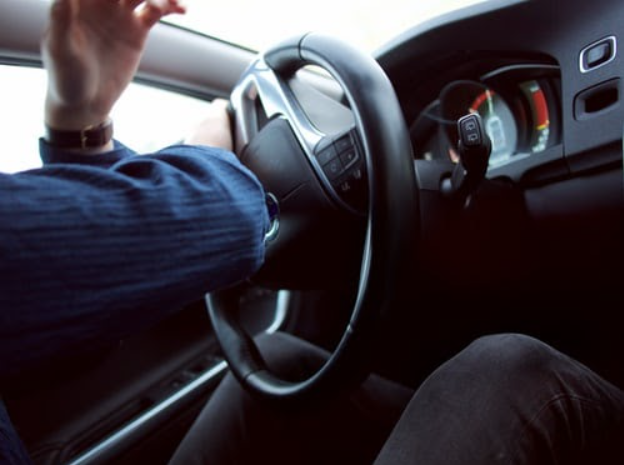 With just days to go in the 2022 New York State Legislative Session, Senators on both sides of the aisle and across the state are calling for passage of the Auto Insurance Consumer Relief Act.
Which will eliminate the photo inspection mandate required to obtain collision and comprehensive auto insurance coverage.
Senator George Borrello (R-Jamestown) said, "This common-sense legislation is critically needed to protect motorists from unknowingly losing auto collision coverage simply because an initial photo inspection was inadvertently overlooked. Allowing insurers to waive this unnecessary requirement will solve the problem and bring New York's law up to date with the industry's current practices. My thanks to all my colleagues who joined me in supporting this bill."
Senator Patrick M. Gallivan (R-Elma) said, "The existing law is an example of rules and regulations that are burdensome, outdated or no longer necessary.  Providing insurance companies with greater flexibility will streamline operations and lower the cost of doing business."
Senator John W. Mannion (D-Syracuse) said, "This consumer and business-friendly legislation removes the outdated and unnecessary burden of a photo inspection for vehicles from both the public and insurance agents. In Onondaga County, car owners have a single option to get a photo inspection – and it's not open on weekends. Passing this into law will make the entire auto insurance business run more efficiently and move state oversight into the 21st century."
Senator Elijah Reichlin-Melnick (D-Nanuet) said, "We need our laws to keep up with technology. This bill streamlines the ability for drivers to get help when their vehicle sustains damage and protects people from losing coverage they should be entitled to."
Senator Patty Ritchie (R-Watertown) said, "New York is one of only a handful of states that still requires insurance companies to take pictures of vehicles tied to comprehensive and collision policies. Technology and time have made this regulation outdated. By repealing it, we relieve insurers and consumers of an unnecessary burden."
Senator Sean Ryan (D-Buffalo) said, "Photo inspections were once a smart tool to help prevent insurance fraud, but technological advances have made them superfluous. Today, this outdated requirement serves more as an unnecessary burden on car buyers than a deterrent against fraud."
Senator James Skoufis (D-Newburgh) said, "The insurance industry has come a long way in the last quarter-century, and outdated anti-fraud measures simply aren't all that necessary, effective, or consumer-friendly. I applaud Senator Breslin and our bipartisan group of fellow co-sponsors for getting behind this common-sense reform which will ease unnecessary photo inspection requirements. I urge my colleagues to advance this legislation for a vote."
Senator Kevin Thomas (D-Garden City) said, "This common-sense, consumer-friendly legislation will modernize a decades-old law and ease the unnecessary burden on both insurer and insured."
The Auto Insurance Consumer Relief Act, S.6028, is sponsored by Senator Neil Breslin (D-Albany) and co-sponsored by a bipartisan and geographically diverse group of Senators.
It was passed by the Assembly in March where it is sponsored by Assemblyman Ken Zebrowski (D-Rockland).
Consumers, business groups and advocacy organizations have joined Senators in calling for the repeal of this burdensome mandate.
Over 1,700 New York policyholders signed a petition urging the New York State Senate to pass the bill. In addition, more than 20 business organizations signed a letter in support of the bill.
The photo inspection mandate requires drivers who purchase comprehensive insurance to visit an inspection site in person within 14 days, or have their coverage suspended.
This regulation, originally implemented in the late 1970s, leaves many drivers underinsured. Advancements in fraud prevention have rendered photo inspections unnecessary, and the mandate now serves only to burden drivers and small businesses, according to bill supporters.
---