---
August is Black-owned Business Month! From cultural cuisines to jazz music, bookstores, dance, and sweet treats shop local during your next New York State getaway.
Join in support of New York's Black-owned businesses this month and every month! Remember to social distance and wear a mask as required by state guidelines. Call ahead and check websites and social media to make sure attractions are open and available.
These are just a few of the great Black-owned businesses in New York. Message us on Instagram @iloveny if there are any other Black-owned businesses you love in NYS!
Capital-Saratoga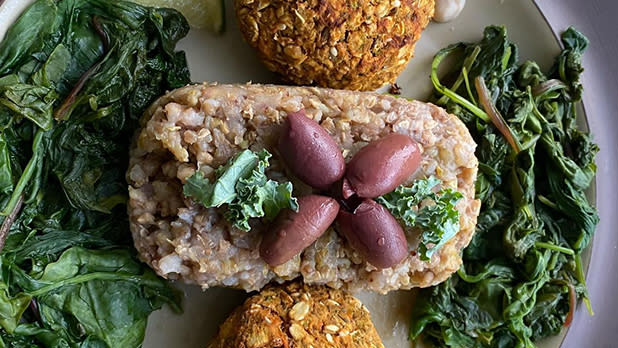 Root3d: Find your inner peace and recharge your mind, body and spirit through wellness workshops and Reiki sessions, group healing, yoga and so much more during your next visit to Albany!
Allie B's Cozy Kitchen: Feast on generational recipes that pay homage to the chef's Southern roots, from fried chick to smokey ribs and classic sweet potato fries.
Angel's Bed & Breakfast: If you're looking for a small and intimate setting in the heart of Downtown Albany, find your way to this historic urban inn with a cafe on the first floor.
Alotta Empanada: Ever had a chicken and waffle stuffed empanada? Need we say more? Also get your hands on the dessert empanadas like peach cobbler and cheesecake!
Catskills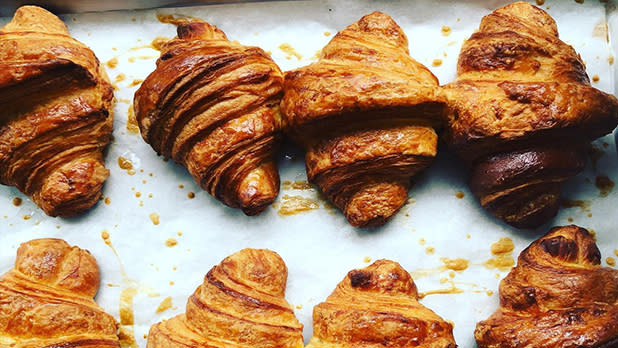 Violet's Bakery: Head to Saugerties and grab a cornetti or try the bakery's first vegan dessert, a cinnamon apple coffee cake square.
The Juice Branch: Try over 100 different cold-pressed juices and smoothies, acai bowls, and join the health wave, with a new location also located in Hudson, NY.
Delightful Bites by Nina: Using local and simple ingredients, Nina offers your favorite pastries, custom cakes, cupcakes and cookies in Cairo, NY.
Central New York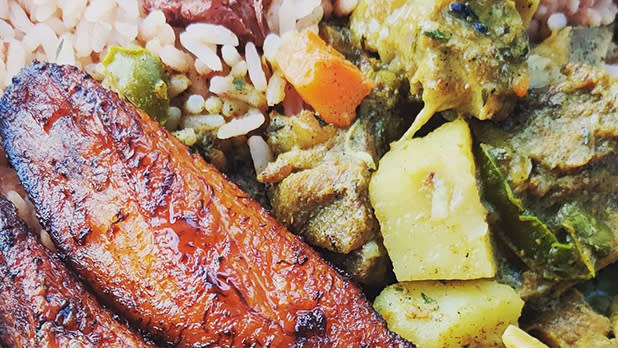 Kings Kakery: Ever tried alcohol-infused pound cakes? What about rice crispy treats covered with melted chocolate and your other favorite cereals? Add this bakery to your list!
Capresso Coffee Bar & Cuisine: Create your own unique flavor of smoothie, coffee, tea or chai, or grab a bite with various Caribbean specials.
Caribbean Patty World: Feast on dishes from Caribbean islands from curry goat to oxtail and jerk chicken patties, also sing your heart out at karaoke family night!
Freestyle Confections: Get your mouth watering with a raspberry lemonade crumble bar with raspberry drizzle, try a sweet cinnamon toast crunch cookie, and so much more.
Finger Lakes
Mushroom Spirits Distillery (pictured): Straight From New York's original artisan mushroom farm, try one-of-a-kind mushroom spirits!
Hawi Ethiopian Cuisine: Located on South Cayuga Street in Ithaca, experience Ethiopian dishes from mild and spicy stews to spongy teff flatbread.
Fort Baptist Farm: Established in 2017, and available at the Ithaca Farmers Market, shop fresh organically produced food from the farm to the table.
Asempe Kitchen: This pop-up restaurant and catering service offers vegan and vegetarian options and traditional West African cuisine.
Greater Niagara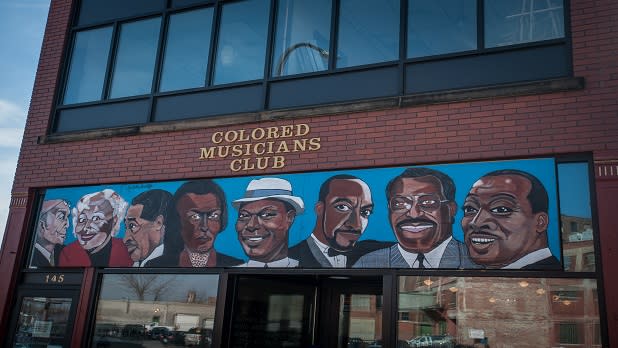 Freddy J's BBQ; From BBQ ribs to mac and cheese, to Red Velvet waffles and fried chicken, get all your fixin's at this small but mighty soul food joint.
Golden Cup Coffee Company Inc: Get your caffeine fix with a fresh and flavorful cup of coffee made from the best coffee beans around the world. The 5-star ratings to prove it!
Colored Musicians Club (pictured): The only African American club of its kind in the United States, currently promoting historical research and preservation of jazz in Buffalo.
Sunshine Vegan Eats: Expand your palate and taste a huge selection of freshly made vegan dishes featuring sustainable local produce.
Hudson Valley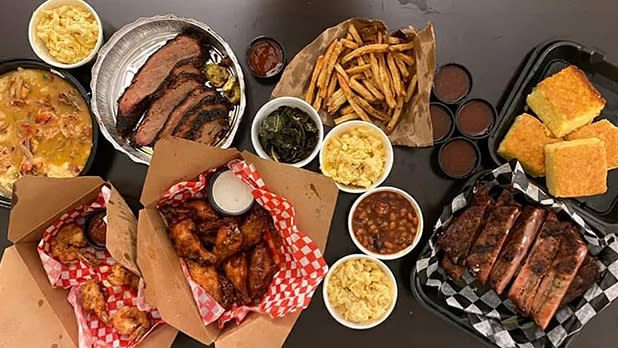 The Bee Tavern: Support the only Black-owned bar in Middletown, known for its honey-infused cocktails.
Brothers BBQ (pictured): Get messy with either St. Louis or classic baby back Brothers ribs and finish it off with a side collard greens or candied yams.
Spill'n the Beans Coffeehouse & Bistro: Enjoy micro-roasted coffees in this Tuscan-themed store or walk to the Hudson River and sip your coffee with a view.
Newburgh Mercantile: From gifts to custom framing to local coffees and teas, make sure you pop into this gift shop on Broadway in Newburgh for an unforgettable souvenir from your trip.
Explore more locations on Where to Support Black-owned Businesses in the Hudson Valley!
Long Island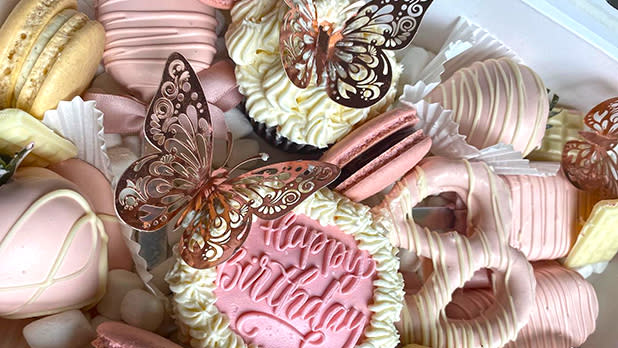 Gillian Home of the Chocoberries (pictured): From gourmet chocolate-covered strawberries and pretzels to macarons, there are so many ways to treat your sweet tooth while on the road.
Arbor View House Bed and Breakfast: Plan a romantic getaway with gourmet breakfast, and luxury rooms spa services, and discover North Fork Long Island Wine Country.
Down the Rabbit Hole Wine Boutique: Pop in this small shop bursting with flavor and buy artisan wines, small lot vintages, and organic/biodynamic vineyards from around the world.
New York City 
Akwaaba Mansion (pictured): Nestled in a quiet tree-lined community in historic Stuyvesant Heights, enjoy a luxury getaway at this inn housed in an 1860s Italianate villa in Brooklyn.
Forever Jerk: Follow your sense of smell and the massive lines to find smoked chicken and pork Jamaican-style at food carts in Queens, Brooklyn, and the Bronx.
Black Surfing Association- Rockaway: Get your kids to the Rockaways to learn how to surf, alongside other young New York locals, or check out skateboarding lessons if the land is more their style.
Kokomo: Enjoy an authentic Caribbean experience in Brooklyn and even enjoy your food in the park with Kokomo Picnics To-Go starting at $45.
Greedi Vegan/Greedi Kitchen: From the walnut, burger to ginger fried plantains to various jams, enjoy delicious vegan comfort food.
Brown Butter Craft Bar & Kitchen: "House-made brown-butter biscuits" is all you need to hear to pop into this cafe, with menu items like the breakfast egg sandwich and biscuits with hot honey.
The Lit. Bar: Check out the only independent bookstore in the entire borough of the Bronx serving 1.5 million people.
Beatstro: This restaurant and lounge in the South Bronx, pays homage to the birth of Hip-Hop.
Universal Hip Hop Museum:  Embark on an interactive journey that focuses on the five elements of Hip Hop during the [R]Evolution of Hip Hop Exhibit located at the Bronx Terminal Market.
You can find all the Things To Do in Harlem by clicking right here.
We love this piece by I Love NY, read the entire story here.
Photo credit: 1) iloveny. 2) @ZENBLACKSHEEP ON INSTAGRAM. 3) @VIOLETSBAKERYNY ON INSTAGRAM. 4) @BLESSED0_260 ON INSTAGRAM. 5) @MUSHROOMSPIRITS ON INSTAGRAM. 6) iloveny. 7) @OHSNAPREVIEWS ON INSTAGRAM. 8) @GILLIANCHOCOBERRY ON INSTAGRAM. 9)  @THE_BETTYLEE ON INSTAGRAM.
---