---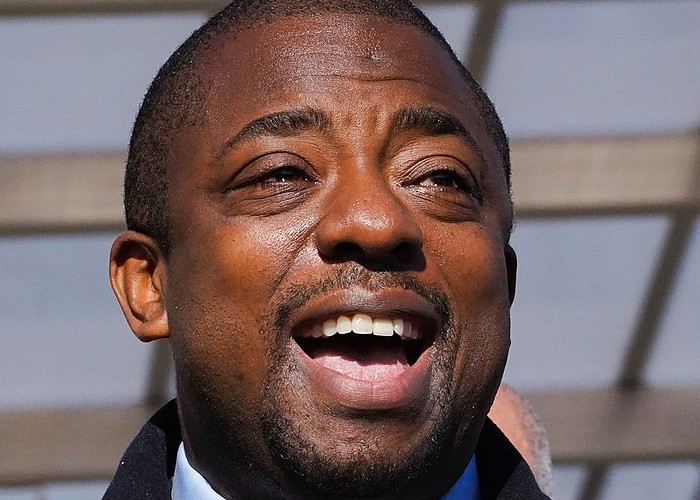 New York Lt. Gov. Brian Benjamin was arrested Tuesday in connection with a bribery scheme in which federal prosecutors say he directed a state grant to a Harlem nonprofit in exchange for numerous donations to his political campaigns.

The five-count indictment relies on testimony from an unnamed co-conspirator that matches the description of Harlem real-estate investor Gerald Migdol, who was arrested separately last year related to an alleged campaign finance scheme.
Earlier this month, the New York Daily News reported, that the 23-page indictment, the alleged conduct dates back to May or June of 2019, when Benjamin first met with the co-conspirator to discuss his plan to run for city comptroller and ask for donations.
Within weeks, Benjamin had secured a $50,000 state grant for a nonprofit run by the co-conspirator.
About two weeks later, the co-conspirator gave Benjamin — then a state senator — three checks totaling $25,000 for his Senate campaign from people the co-conspirator was connected with, according to the indictment.
He went on to gather numerous smaller donations for Benjamin's comptroller campaign in an attempt to boost public matching funds from the city, prosecutors allege.
Prosecutors also accused Benjamin of falsifying records while he was being vetted for lieutenant governor last year. When asked on a vetting form whether he had ever "directly exercised [his] governmental authority … concerning a matter of a donor [he] directly solicited," Benjamin answered that he had not.
The arrest of Gov. Kathy Hochul's second-in-command comes amid a critical time for the governor, who is now focused on a re-election campaign days after passing her first state budget.
Because Benjamin was named the Democratic Party's nominee for lieutenant governor at this year's party convention, his name will most likely appear on the same party line as Hochul's on the November ballot.
Benjamin told Politico last week that he had not told Hochul about the subpoena before she chose him for the position. Benjamin was previously subpoenaed in connection to Migdol's arrest, and just last week, Hochul stood behind Benjamin.
"I have the utmost confidence in my lieutenant governor," Hochul said last Thursday. "This is an independent investigation related to other people, and he is fully cooperating."
NY Lt. Gov. Brian Benjamin is innocent until proven guilty you can read more about the story here.
NBC News reports that after the indictment was announced, the New York City Campaign Finance Board said in a statement that no public funds were issued to Benjamin's campaign.
"The CFB's audit reviews identified potentially fraudulent contributions prior to issuing any public funds payments," the CFB said. "Those contributions were not matched with public funds, nor did they factor into the campaign qualifying for public funds payments."
Following the confirmation that Benjamin was being investigated, the lieutenant governor's office referred questions to its Nov. 19 press statement issued at the time of Migdol's arrest in which it said it was prepared to cooperate.
"Neither Lieutenant Governor Benjamin nor his campaign are being accused of any wrongdoing and they are prepared to fully cooperate with authorities," it said. "As soon as the campaign discovered that these contributions were improperly sourced, they donated them to the Campaign Finance Board, pursuant to guidance obtained from the CFB."
This story will continue to be updated as more information is supplied.
Photo credit: 1) Source. 2) Associated Press.
---