---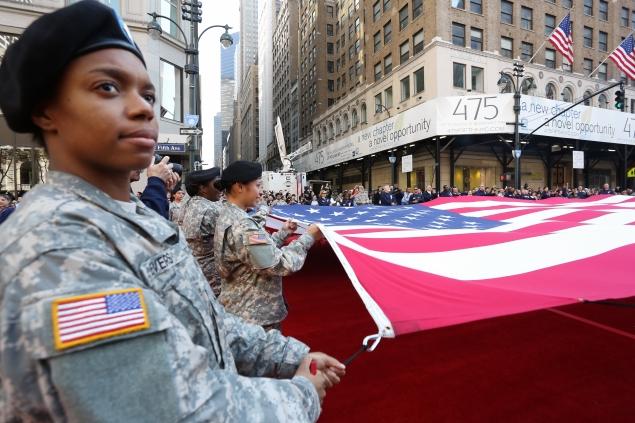 Happy Military Appreciation Month! All military personnel face tough challenges when readjusting to civilian life upon retirement, which, for the average officer, happens at age 47. Recognizing their brave sacrifices, especially those of our fallen heroes this coming Memorial Day, the personal-finance website WalletHub today released its report on 2016's Best & Worst States for Military Retirees.
To help ease the burden of retirement planning for our former military personnel, WalletHub's analysts compared the 50 states and the District of Columbia across 20 key metrics — ranging from job opportunities for veterans to number of VA health facilities per number of veterans — that collectively speak to the economic environment, health care services and overall quality of life in each area.
Military Retirement in New York (1=Best; 25=Avg.)
51st – Number of Veterans per Capita
44th – % of Homeless Veterans per Number of Veterans
44th – Housing Affordability
51st – % of Veteran-Owned Businesses
39th – Number of VA Benefits-Administration Facilities per Number of Veterans
49th – Cost-of-Living Index
46th – WalletHub "Tax Rates" Ranking
37th – Dollars in Defense Department Contracts per Capita
32nd – "Recommendability of Veteran Hospitals"
For the full report, please visit:
https://wallethub.com/edu/best-states-for-military-retirees/3915/  
Let us know your experience with VA health facilities in Harlem in the Comments section below. 
---