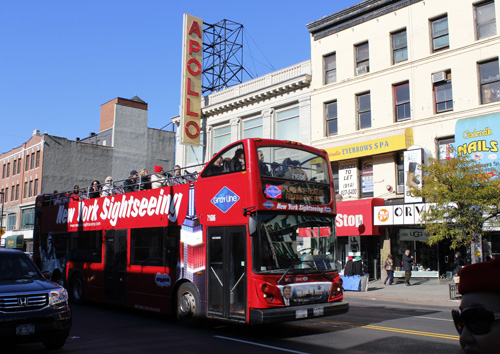 The number of tourists visiting from Harlem to Hollis in New York City rose to a record high in 2015 for the sixth consecutive year, with nearly 60 million people traveling to the biggest city in the United States, officials said on Thursday.
The tourism boom continued apace even though last year brought also a spike in security threats, fueling concern that domestic attacks carried out by sympathizers of the militant group Islamic State were possible in New York.
Following the Paris attacks in November that killed 130 as well as the December shooting in San Bernardino that killed 14, New York City officials repeatedly sought to reassure the public that the city was equipped to handle any threat.
The New York City Police Department's enormous counterterrorism apparatus was out in full force for signature events like the Macy's Thanksgiving Day Parade and the annual New Year's Eve celebration in Times Square, which drew more than 1 million people to the center of Manhattan to ring in 2016.
"As the safest and most exciting big city in America, we have so many rich offerings that continue to make the five boroughs a global draw," Mayor Bill de Blasio said in a statement.
The city's more than 100,000 hotel rooms saw a record number of bookings in 2015, according to the city's official tourism and marketing arm, NYC & Company.
About one-fifth, or 12 million, of the out-of-town visitors were from abroad, with the highest numbers from the United Kingdom, Canada, Brazil and China.
New York is the most popular destination in the United States for international travel, officials said.
Via NY Dailey News
Related Articles
---
VIDEO
---
"We re-imagine, recreate, and redeem cultural omissions and misrepresentations of Blackness, for the culture. ...." This post is made in partnership with British Pathé.