---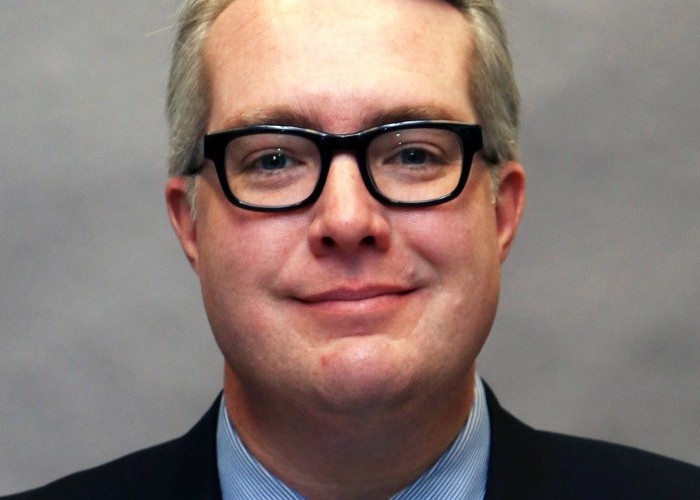 New York City Mayor Eric Adams today announced the appointment of Jason Graham, MD as New York City's Chief Medical Examiner. A board-certified forensic pathologist with expertise in multi-fatality incident management and the investigation of opioid overdose deaths, Dr. Graham has served at the Office of Chief Medical Examiner (OCME) in top leadership positions throughout the past decade, most recently as acting chief medical examiner.
As chief medical examiner, Dr. Graham oversees independent investigations into suspicious and untimely deaths across the five boroughs; mortuary functions; the operations of five advanced forensic science laboratories, including the largest public DNA crime laboratory in the nation; and mass fatality incidents, including the agency's ongoing response to the COVID-19 pandemic.
"The chief medical examiner holds a crucial position in the service of our public health and criminal justice systems, and the leader of this vital agency must show sound judgment, integrity, and sensitivity to communities faced with the most difficult moments," said Mayor Adams. "Dr. Graham has demonstrated his exemplary character and unfailing commitment to all New Yorkers across more than a decade of leadership at the Office of Chief Medical Examiner, including the unprecedented challenges of the COVID-19 pandemic. I am confident that his expertise and vision will uphold the long tradition of excellence at OCME and bring new innovations to this invaluable resource for public health and safety."
"The New York City Office of Chief Medical Examiner is one of the premier offices of its kind around the country, with skilled medical professionals and staff performing investigations in service of the criminal justice system and every family and community touched by one of those investigations," said Deputy Mayor for Health and Human Services Anne Williams-Isom. "Dr. Jason Graham brings significant experience, empathy, and care to his role in leading the office. He is a thoughtful and compassionate voice for all those served by OCME, and I look forward to continuing our work together."
"The Office of Chief Medical Examiner plays an indispensable role at the intersection of public health and criminal justice, with an unwavering commitment to independent investigations, advanced science, and deep compassion for families affected by sudden loss and profound trauma," said Chief Medical Examiner Dr. Jason Graham. "Our mission to serve the public through forensic science is more vital than ever as New York City recovers from the greatest public health crisis in a generation, and I thank Mayor Adams and Deputy Mayor Williams-Isom for the opportunity to lead this remarkable agency at this critical time. I look forward to working with my dedicated team, our colleagues across government and partners throughout every community to achieve and sustain a healthier, safer, and more just New York City."
"Dr. Graham's background and experience in the Office of Chief Medical Examiner has helped speak for victims who can't speak for themselves," said New York City Police Commissioner Keechant Sewell. "The OCME is an independent agency that links science and medicine to criminal justice. At a time when scientific evidence is more important than ever to successful outcomes, we look forward to continuing our work with Jason and his team."
"The work of the OCME is critical to our public health system," said New York City Department of Health and Mental Hygiene Commissioner Dr. Ashwin Vasan. "By investigating causes of untimely deaths, the city can understand larger patterns and develop responses that will prevent suffering and add years to New Yorkers' lives. We look forward to working with Dr. Graham."
"I would like to congratulate Jason Graham, MD on his appointment as chief medical examiner of New York City," said Mitchell Katz, MD, president and CEO, NYC Health + Hospitals. "Dr. Graham and the Office of Chief Medical Examiner have been great partners to the public health system, especially through the pandemic. I look forward to continuing that relationship moving forward."
"Dr. Graham has been integral to steering the city through COVID-19, especially during omicron, so I'm thrilled that he has been appointed chief medical examiner," said Manhattan Borough President Mark Levine. "Putting public health at the forefront of everything he does, Dr. Graham will continue to be an incredible partner in addressing New York's recovery."
"NYU Langone welcomes Dr. Jason Graham, a world-class forensic pathologist, as New York City's new chief medical examiner," said Robert Grossman, MD, dean and CEO, NYU Langone Health. "Since its establishment in 1918, the OCME has been instrumental in educating the trainees of the NYU Grossman School of Medicine in forensic sciences. Jason's role managing and enhancing our country's finest medical examiner's office, as well as focusing on the education of the medical profession, is a true asset to our city."
"With his wealth of experience at the New York City OCME and his expertise especially with regard to the opioid epidemic, Dr. Jason Graham is uniquely qualified to build on the great legacy of OCME," said Barbara Sampson, former New York City Chief Medical Examiner; trustee, American Board of Pathology. "His kindness will serve families at the worst time of their lives. His mastery of science and medicine will serve this city's public health. His unflagging commitment to doing what is right and fair will serve the criminal justice system. With a firm and steady hand, he will lead this agency into its second century."
"Dr. Jason Graham is the gold standard for public service," said Chauncey Parker, director, NYPD New York/New Jersey High-Intensity Drug Trafficking Areas Taskforce. "Over the past several years, through the New York City RxStat partnership, he has illustrated the vital role a medical examiner's office can — and must — play in our efforts to reduce drug overdoses and save lives. Under Dr. Graham's leadership, the OCME developed, among other things, a first-in-the-nation daily presumed drug overdose report, created a system for the timely sharing of key OCME data with public health and public safety partners, and built a platform for informative and compassionate post-fatality interviews with family and friends of loved ones who have passed away. I have no doubt that Dr. Graham will continue to do exceptional work for New York City in his new role as the leader of the OCME — and he will do so, as always, with an unyielding commitment to excellence, and professionalism and compassion."
"All of us at VOICES Center congratulate Dr. Jason Graham on his appointment as the chief medical examiner," said Mary Fetchet, executive director, Voices Center for Resilience. "Dr. Graham is an exemplary leader, and he has demonstrated genuine compassion while working with the 9/11 families. His commitment to carrying on the legacy of his predecessors, to identify the remains of all the 9/11 victims, brings solace and comfort to their loved ones. We are grateful for his steadfast dedication, and are honored to support Dr. Graham and the OCME."
"Dr. Graham is a nationally, well-respected forensic pathologist who will bring a strong and collegial voice to the OCME," said James Gill, former president, National Association of Medical Examiners; chief medical examiner, State of Connecticut. "His professionalism and commitment to teaching are well regarded. There are few forensic pathologists with his extensive experience and expertise with the handling of mass fatality events."
"With a clear, concise, and methodical way of thinking, Dr. Jason Graham is a natural choice to lead the nation's largest medical examiner's office," said Andrew L. Falzon, MD, chief state medical examiner, State of New Jersey. "His solid depth of medical knowledge and leadership skills will help maintain the reputation of the New York City OCME as a leader in the field. We at the New Jersey Office of the Chief State Medical Examiner wish him the best of luck in his new role, and look forward to continuing our collaborative relationship for the benefit of the citizens we serve."
"Dr. Graham's commitment to public service as a medical examiner and his value to the OCME as an accomplished physician and individual of integrity has been long recognized," said Geoffrey Smith, MD; chief medical examiner, State of Georgia. "These attributes in conjunction with hard work and the ability to relate to all individuals with honesty and compassion have ensured that the city of New York City will be served by an incoming chief medical examiner of excellence. Congratulations!"
"Dr. Jason Graham is a well-respected member of the forensics community, and I am confident he will serve the OCME and the residents of New York City well with his commitment to excellence and compassion," said Jonathan Lucas, MD; chief medical examiner-coroner, Los Angeles County. "His leadership through the pandemic and the opioid crisis is proof of his readiness for this one-of-a-kind historic position at such a renown and well-respected agency. I am proud to call him a colleague and fellow chief!"
"I have personally worked with Dr. Jason K. Graham for the past 15 years," said Rabbi Edgar Gluck, vice president, Chesed Shel Emes Volunteer Burial Society; statewide coordinator, Hatzolah Ambulance Corps. "He has successfully served both the Muslim and Jewish communities in their needs for religious assistance for expedited release for religious burials, religious objections to autopsies and other matters concerning their religious needs. I am extremely happy to see Dr. Graham continue serving the citizens of New York City in this extremely important capacity and I look forward to working with him in this role."
"Dr. Jason Graham is a man of great integrity," said Rabbi Jack Meyer, president, and CEO, Misaskim. "I have known Dr. Graham for many years and have always been impressed by his sensitivity and attentiveness to family members of all faiths during their time of need. Dr. Graham's appointment to a chief medical examiner for New York City will take the OCME to greater heights while ensuring all New Yorkers are equally cared for in their most trying time. I look forward to working with Dr. Graham on this continued mission."
"Dr. Graham is a gem to the community as a whole and to our Muslim community in particular," said Dunnia Rabah, executive director, Muslim Funeral Services of New York. "By the Permission of the Almighty, we service hundreds of cases a year and many of them require the assistance of the OCME. Dr. Graham has always been a name and face we can turn to in expediting all necessary processes to assure that our community members receive their religious rights quickly. In the busiest city in the country and possibly in the world, Dr. Graham never failed in engaging and being present in any case brought to him, making the 'difficult' a breeze. It's a pleasure working with him and it's our honor to support him in being appointed chief medical examiner. "
"Dr. Graham has always been there for the Muslim community in our times of need and we are truly needy in regards to the strictness of our religious obligations of expediting our funerals and burials," said Nooruddean Rabah, owner and head coordinator, The Janazah Project. "Whenever we've reached out to him, he was swift in tending to our needs and accommodating our requests. On behalf of The Janazah Project, the Muslim decedents and their families that have been served by Dr. Graham: thank you! We support Dr. Graham being appointed chief medical examiner."
"As a funeral director serving the Brooklyn area and past president of the Metropolitan Funeral Directors Association, I have worked closely with Dr. Jason Graham and am excited to learn he's been officially appointed chief medical examiner for the city's OCME," said John D'Arienzo, former president, Metropolitan Funeral Directors Association. "Most recently Dr. Graham played a crucial role during the COVID-19 pandemic and was consistently an ally of funeral service professionals. On behalf of my colleagues, we are in full support of Dr. Graham and look forward to working with him in his new role."
Dr. Jason Graham
Dr. Graham served as acting chief medical examiner since December 2021 and previously as first deputy chief medical examiner, the second-highest leadership position within OCME, since 2013.
He joined the agency in 2006, also serving as deputy chief medical examiner for Manhattan.
Focused most recently on the investigation of overdose fatalities, Dr. Graham leads OCME's response to the opioid epidemic in coordination with local, state, and federal partners. He established the OCME Drug Intelligence and Intervention Group in 2016 and has served as chair of the city's RxStat Overdose Fatality Review Committee led by OCME since 2021.
A native of Tennessee, Dr. Graham graduated from the University of Tennessee College of Medicine. He completed general surgery internship and anatomic pathology residency at Emory University School of Medicine in Atlanta and subspecialty fellowship training in forensic pathology at the Emory/Fulton County Medical Examiner program.
Dr. Graham is board certified by the American Board of Pathology in both anatomic and forensic pathology. He currently holds a faculty appointment as chair for the Department of Forensic Medicine at the New York University Grossman School of Medicine and is a member of the American Academy of Forensic Sciences and the National Association of Medical Examiners.
Photo credit: Source.
---