---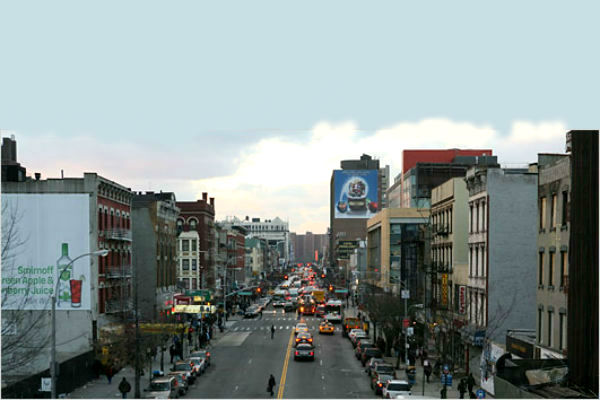 Kicking off CoinDesk's annual flagship Consensus conference as the opening keynote, NYCEDC President and CEO James Patchett today announced plans to plant a flag in New York City's growing blockchain industry. In the coming months, the City will launch two initial efforts to build a foundation around the technology and position New York City as an accessible center for blockchain innovation.
In an effort to serve the needs of the fast-growing industry, NYCEDC will launch the NYC Blockchain Resource Center. The center will serve as a physical hub for the industry, building public awareness for blockchain technology through education, and connecting entrepreneurs to business support, mentorship, advisory services, and a community of peers to help them launch and scale new ventures.
The center will also convene industry stakeholders, government, consumer advocates, and investors to begin a conversation around how New York City can create a regulatory environment that will support both consumer safety and innovation.
To catalyze blockchain innovation and source government use-cases for the technology, NYCEDC will also launch a public blockchain competition. Built on the foundation of the City's successful NYC BigApps contest, the City today released a request for proposals (RFP) for an organization to operate a public competition aimed at developing blockchain applications that help improve public sector services and processes. The competition will include a series of workshops to educate those in government about blockchain and identify meaningful use cases to solve challenges like security, efficiency, and turn-around-times for government services. There will also be free educational workshops to teach the public about the technology and source ideas.
NYCEDC expects the blockchain competition to launch in late 2018.
"There's no city in the world that's better positioned to lead the way in blockchain," said NYCEDC President and CEO James Patchett. "We're a global leader in finance, real estate, media, and tech – all industries seeing incredible innovation from this new technology. The City is putting a big focus into blockchain to find out how we can grow the industry and make sure it's creating great opportunities for New Yorkers."
"We're excited that we get to kickoff our Consensus conference with this news, and are pleased to be partnering with the NYCEDC on the first Blockchain industry job fair as well as supporting their efforts to make NYC the next great hub of innovation," said Kevin Worth, CEO of New York-based CoinDesk, the leading global blockchain technology news outlet.
"There is an enormous potential for applications and growth of blockchain technology," said Council Member Paul Vallone, Chair of the Committee on Economic Development. "New York City has already positioned itself as a global leader in this field and initiatives such as this will ensure we remain on the forefront of this rapidly growing industry."
"The BigApps Blockchain competition and the Blockchain Resource Center are great opportunities for NYC's tech talent to explore the economic potential and job opportunities associated with this emerging technology. Thank you to the EDC and all our partners for working to open the door to new resources for NYC's tech community to continue to innovate," said Council Member Peter Koo, Chair of the Committee on Technology.
"The blockchain industry is booming in New York, and with these new initiatives, the NYCEDC is seizing on its potential to revolutionize the way we do business and create new jobs in the process," said Julie Samuels, Executive Director of Tech:NYC. "Blockchain technology promises to have real impact on all kinds of businesses and sectors, and it's key that all stakeholders—government, entrepreneurs, technologists, and existing industries—work together to get it right. That is, after all, what we do best in NYC."
"I'm thrilled to see our local government committing to invest in programs that will yield both high-paying jobs and also improved city services for all New Yorkers, cementing our position as a diverse leader in this transformative new industry," said Andrew Hoppin, co-founder of the New York Government Blockchain Association and CEO of blockchain tech startup CoverUS.
"The Global Blockchain Business Council (GBBC) welcomes and supports NYCEDC's announcement to advance blockchain technology for New Yorkers, particularly, for its most vulnerable citizens. Together, we will build bridges, help educate and create real job opportunities for NYC as this technology grows and becomes the next trillion dollar industry," said Sandra Ro, CEO, Global Blockchain Business Council (GBBC) and former Executive Director, Head of Digitization, CME Group.
"NYCEDC plays a critical role in the next generation economy for the city, the country and the world. Blockchain, digital ledger and emerging technologies, as a whole, are driving transparency in our society and in our industries. We have to prepare current businesses for these inevitable changes, and the new generation of leaders that will drive a more abundant and inclusive economy," said Maja Vujinovic, CEO, OGroup.
A blockchain is a public ledger that verifies, secures, and stores data across a decentralized network of computers. This enables users to exchange data in a transparent and secure manner without relying on a centralized authority or middleman. The new technology has led to innovative solutions that help with tracking products, verifying identities, sharing property titles and legal documents, and media attribution, among many others.
Coindesk, the leading digital media, events and information services company for the crypto and blockchain community, has partnered with NYCEDC to launch Blockchain Week NYC to boost blockchain-related employment opportunities in New York, but also establish New York City as a growing center for the blockchain community. As part of Blockchain Week NYC, NYCEDC and CoinDesk will co-host a first-ever Blockchain Job Fair, a free event open to any member of the public. Taking place at the end of Consensus 2018 on May 16th from 2-5PM, companies exhibiting at the job fair include IBM, Accenture, Deloitte, ConsenSys, Ripple, KPMG and Ledger.
Blockchain is a growing sector in New York City with the potential to create thousands of good jobs. Blockchain job postings increased by more than 800% between 2015 and 2017, according to Burning Glass. In 2017, venture capital investments in New York City-based blockchain businesses grew to over $199 million.
New York City's anchor industries play a critical role in the evolution of blockchain technology. For example, financial services accounts for 30% of established blockchain use cases, according to a recent Cambridge study. Emerging use cases in finance, media, insurance, health care, and real estate, are all fueling a shift in some of New York City's most vibrant industries.
Blockchain Week and Grow NYC Hackathon
As part of Blockchain Week NYC, NYCEDC and GrowNYC co-sponsored a hackathon on May 12-13, challenging technologists to use blockchain technologies to create solutions that improve trackability and transparency of the City's GrowNYC food supply chain, tracking food from farm, to warehouse, to retail outlet, to consumers, especially those in our underserved neighborhoods.
An estimated 750,000 New York City residents live in "food deserts" with few or no supermarkets, and studies show that residents in these areas experience higher levels of obesity and malnutrition. As part of the City-sponsored hackathon, NYCEDC and GrowNYC are asking technologists to explore how blockchain can be used to track and ensure that fresh, local produce is getting to New Yorkers in every neighborhood across the five boroughs.
As outlined in Mayor de Blasio's New York Works plan, the City is continuing to find new opportunities to invest in emerging industries with high growth potential. In addition to its initial blockchain investments, the City is also making efforts to grow New York City's VR/AR, cybersecurity, and life sciences industries, among others.
No related posts found...
---