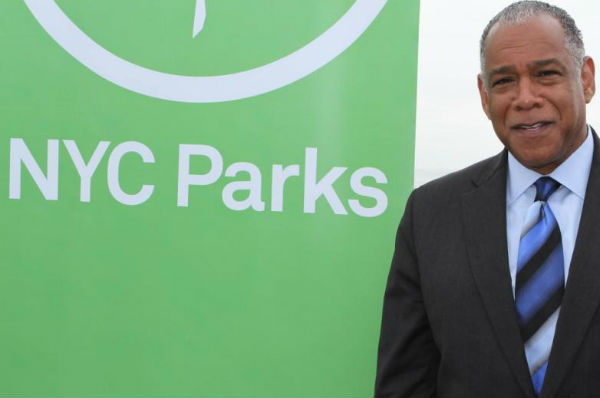 Good fences also make good parks. The city is launching a $40 million initiative to fix parks from Harlem to Hollis that have gated entrances, lack trees or have tall fences that block eye-level views, the Daily News has learned.
Parks Commissioner Mitchell Silver said the Parks Without Borders program redesigns spaces to better blend in with neighborhoods.
"Parks Without Borders will open parks to users, weave green space into neighborhoods and create a flowing, welcoming public realm," said Silver.
He said the effort to fix up eight parks across the city is being funded as part of Mayor de Blasio's OneNYC plan.
Related: Check out the great parks in Harlem.
The agency is already focusing on entrances, edges and spaces adjacent to parks in more than 30 current capital projects that are part of the Community Parks Initiative.
Another $10 million will be used on those efforts, as well as future capital projects.
New Yorkers can nominate their neighborhood parks to be part of the program through a special website set to launch Thursday.
The nominated parks should be in areas that have high pedestrian traffic, inconvenient entrances and little greenery.
Nominations are open until Feb. 28, 2016, and the winners will be announced in the spring.
Silver said he plans to host public meetings in each borough in the coming weeks to explain the program and solicit ideas.
Related Articles
---