---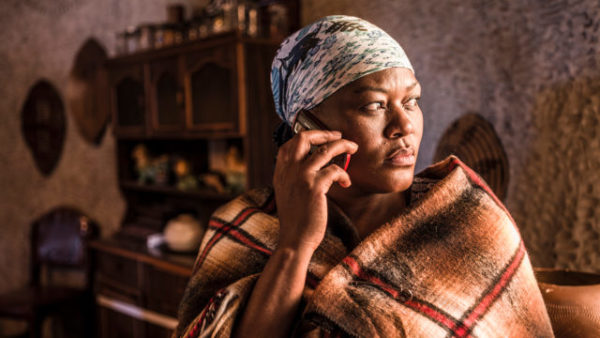 The Film Society of Lincoln Center and African Film Festival, Inc. have joined forces once again, to present the 24th New York African Film Festival, May 3-9, 2017. The festival's theme, "The Peoples' Revolution," taps into the pulse of protest and the calls for change bubbling up throughout the peoples of the world, a reform charge championed by a new wave of artists throughout Africa and its diaspora. The festival continues throughout May at Lehman College, Harlem's Maysles Cinema, and the Brooklyn Academy of Music's BAMcinématek. Across these venues, the festival will present a total of 25 feature-length films and 36 short films from 25 countries—celebrated African films from the continent and the diaspora.
"In Africa, as in most of the developing world, young people are the majority. These vibrant human beings are the engines driving today's societal transformations," said AFF Executive Director and NYAFF Founder Mahen Bonetti. "They believe in traditional African values, African solutions to African problems, and in Africa's right to the bounty of her own resources. In this year's films, we see a generation of young people concerned with reclaiming what is rightfully theirs—their cultural identity, their homes, their dignity."
Opening Night will see the U.S. premiere of award-winning South African director Akin Omotoso's Vaya, a moving film about three strangers on a train to the city whose lives eventually collide. The film won the Special Jury Prize for Outstanding Film at the 2016 Africa International Film Festival (AFRIFF) and took the Best Screenplay prize at Africa Magic Viewer's Choice Awards in 2017. A reception will follow at the Frieda and Roy Furman Gallery at the Walter Reade Theater. Tickets for the movie and Opening Night Reception are $150 and are available online at africanfilmny.org. Regular festival prices apply to tickets for the screening only and they can be purchased at filmlinc.org.
Ethiopian filmmaker Sewmehon Yismaw's drama Ewir Amora Kelabi will have its world premiere as the Centerpiece selection on Friday, May 5. Based on a true story, this remarkable tale is about one's journey to find a better life and honor one's family, highlighting the plight of displaced people worldwide.
Other films taking up this theme include the Tunisian dramedy Zizou, set at the outset of the Arab Spring; the South African drama Kalushi, based on a true story during the Soweto uprisings; the South African documentary Uprize!, about a peaceful protest of the apartheid government of South Africa in the 1970s that turned into a slaughter; the documentary Malcolm X: Struggle for Freedom, a rarely screened repertory title chronicling the American leader as he took on global issues; and Footprints of Pan-Africanism, a documentary on the role of Africans in the independence movement.
The FSLC segment concludes with "Art and Activism: Personal Journeys," a town hall event with artists of various disciplines discussing how their art serves as activism, at the Elinor Bunin Monroe Film Center Amphitheater. It includes a digital art exhibition exploring dance and movement via virtual reality.
Tickets will go on sale Thursday, April 20. A pre-sale to Film Society members will begin Tuesday, April 18. Single screening tickets are $14; $11 for students and seniors (62+); and $9 for Film Society members. See more and save with the 3+ film discount package. Visit filmlinc.org for more information.
Following its opening at Film Society of Lincoln Center, the NYAFF heads to other New York City institutions throughout May. On May 10, the festival presents an evening of film and discussion at Lehman College in the Bronx, in conjunction with the New York City Mayor's Office of Media Entertainment's inaugural "One Book, One New York" program. On May 19, the festival lands at Maysles Cinema in Harlem for a three-day program of documentaries. As is its tradition, the festival concludes over Memorial Day Weekend (May 26-29) at the Brooklyn Academy of Music (BAMcinématek) as part of its popular dance and music festival DanceAfrica.
The programs of AFF are made possible by the generous support of the National Endowment for the Arts, New York State Council on the Arts, NYC Department of Cultural Affairs, Bradley Family Foundation, International Organization of La Francophonie, Domenico Paulon Foundation, New York Community Trust, NYC & Company, French Cultural Services, Manhattan Portage Bags, City Bakery, Black Hawk Imports, Voss Water, South African Consulate General, Consulate General of Sweden in New York, Hudson Hotel, and Royal Air Maroc.
For more information visit www.filmlinc.org and the AFF at www.africanfilmny.org
Related Articles
---