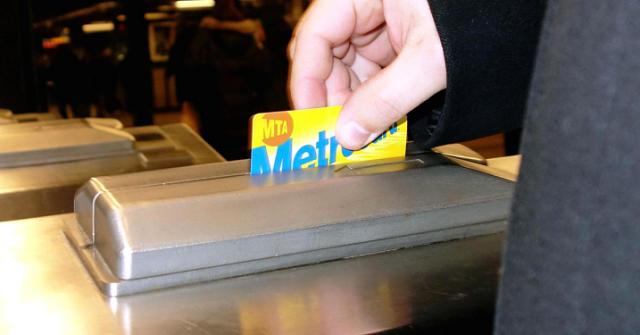 Brendan Krisel, from the Patch writes that with New Year's Eve is fast approaching, and from Harlem to Hollis folks are gearing up to welcome millions of revelers into the city for the holiday. Most of the people coming into the city will be doing so by way of public transportation, and the Metropolitan Transit Authority is making several changes to its subways, buses and commuter trains for the weekend.
Here's a full breakdown of MTA service changes for New Year's:
Friday, December 29:
The MTA is adding extra outbound trains on the Long Island Rail Road and the Metro North Railroad to accommodate the wise New Yorkers who are heading out of town for the weekend. The LIRR will run 13 extra trains departing Penn Station between 12:43-3:49 p.m. and Metro-North Railroad will run 17 extra trains departing Grand Central Terminal between 12:58-4:11 p.m.
Saturday, December 30 (New Year's Eve):
If you're trying to get to Times Square for New Year's Eve, the MTA is your best bet. The transit agency recommends that revelers buy their inbound and outbound tickets in advance to avoid huge crowds at ticket machines.
If you're coming into the city from the suburbs, the Long Island Rail Road is adding 10 extra New York City-bound trains to its normal weekend/holiday schedule. The Metro-North Railroad will operate on a weekend schedule.
If you're heading to Times Square on the subway, you shouldn't try taking the train directly to the 42 St-Times Square station. The exits will be closed due to security measures. The 50 St 1 station and both north and southbound platforms at 49 St N/Q/R station will also be closed from 7 p.m. until midnight.
The MTA recommends an taking the A/C/E to 50th Street or the F to 57th Street and walking to Times Square. Buses are not recommended due to the number of street closures.
Sunday, January 1 (New Year's Day):
After Midnight on New Year's Day, the MTA will be adding a ton of trains heading out of the city to accommodate the mass exodus from Times Square.
Subways around Times Square will run every eight to 12 minutes until 3 a.m. and the 42nd Street shuttle will operate all night. The Metro-North Railroad will add 48 departures between midnight and 5 a.m. from Grand Central Terminal and the Long Island Rail Road will add 14 extra trains between 12:30-4:20 a.m., according to the MTA.
---
---
Any questions go to: www.mta.info/
Related Articles