---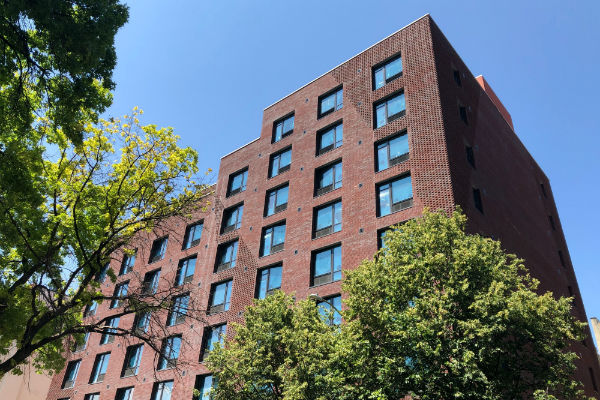 A Harlem senior housing development offering 94 apartments offered at below-market rents began accepting applications for its housing lottery this week.
Rents for apartments in the new "Victory Plaza" development on West 118th Street and Fifth Avenue will be capped at 30 percent of a tenants annual income. There is no minimum income requirement to qualify for the homes, which are being developed through the city's Extremely Low and Low – Income Affordability (ELLA) and Senior Affordable Rental Apartment programs.
Ninety-three of the apartments offered through the lottery will be studios and one of the homes is a one-bedroom unit. Maximum income limits for eligible tenants are set at $39,800 for individuals, $45,500 for a two-person household and $51,200 for a three-person household. Households must include at least one person who is 62 or older to qualify for the units.
Prospective tenants may apply for the lottery through the city's Housing Connect website. A mail-in application can be requested by sending a self-addressed envelope to: Victory Plaza c/o Wavecrest Consulting LLC, 87-14 116th Street, Richmond Hill, NY 11418. Applications must be submitted or postmarked by Aug. 25.
Preference for half of the new apartments will be given to current Manhattan residents. People with vision, hearing and mobility disabilities will also receive a preference for a small percentage of the units.
Construction on Victory Plaza broke ground in early 2019. The project is a collaboration between the Camber Property Group, Harlem Congregations for Community Improvement and the city Department Housing Preservation and Development and Housing Development Corporation. The nine-story development will feature on-site social services, indoor and outdoor amenity spaces and gardens that tenants can access.
Click here to read chart that has broken down eligibility requirements.
---