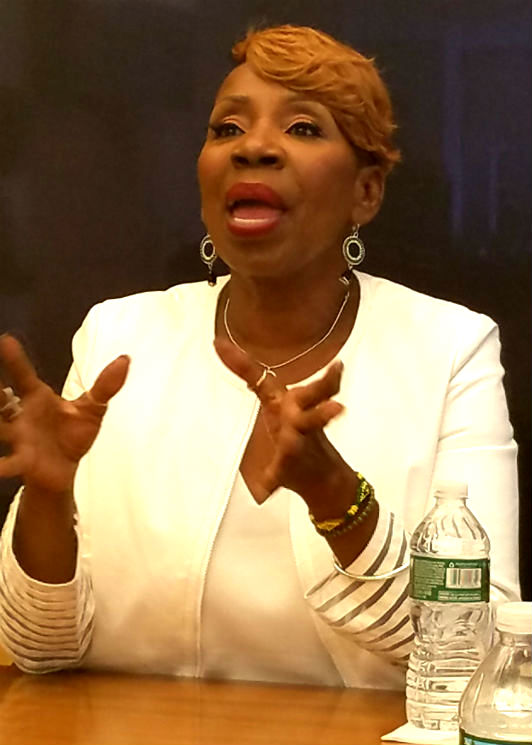 By Eartha Watts-Hicks, Editor-In-Chief
When life hands anyone a traumatic experience, anger of some form is understandable. When anger and discontent is expressed by a black woman, she is labeled an "Angry Black Woman."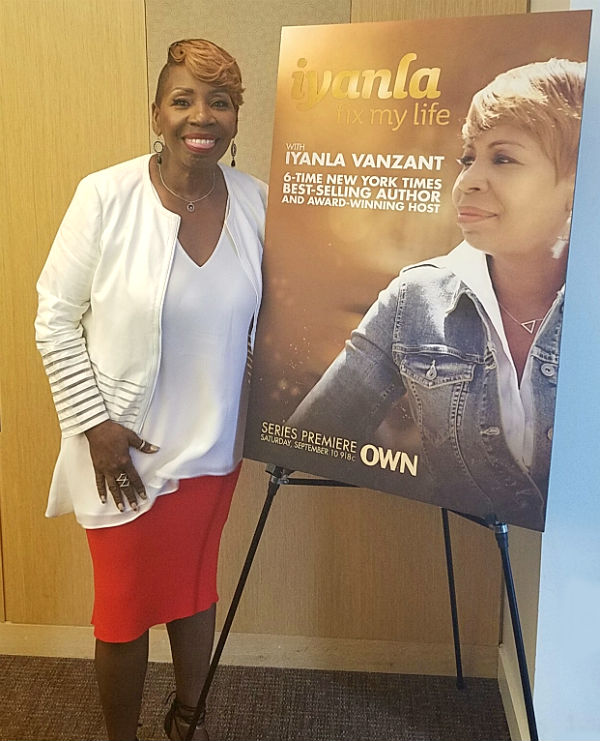 This season on "Iyanla: Fix My Life," Iyanla Vanzant aims to prove the "Angry Black Woman" stereotype is inaccurate, untrue, and dangerous. In an emotional four-part season premiere (airing on OWN Saturdays, Sept. 10th, 17th, 24th, and October 1st at 9pm ET/PT), she invites 8 women, ranging in age from 22 to 46, who have been harboring anger and resentment, to move in and share a "House of Healing."
The eclectic group of house guests include, two attorneys, a former plus size model, a former stripper and ex-fiancée of Rick Ross, and a divorced actress by the name of Chrystale, that viewers may recognize for having portrayed 'Diamond' in the cult film Player's Club. One might only expect a hotbed of fiery tempers ready to explode. While behavior on reality TV can be disturbing, if not appalling, viewers may be shocked to find their own deepest most disturbing flaws somewhere at play.
The women have survived trauma (but still struggle with residual rage) from past relationships, abandonment and abuse. After all these women have been through, over several days, they will be given a chance to be heard and have their feelings validated.
"The underbelly of anger is fear," says Iyanla, "and it is perfectly normal to experience anger. So it's time that we dispel the myth of the angry black woman. Anger is the emotion they have been feeling, not who they are."
Conversely, the season rounds off with six impassioned black men, struggling to break from society's misperception of the "Aggressive Black Man," define themselves and carve out their own identity in American culture. As they share their frustrations, Iyanla will explore each broken-hearted man's story, working to help them to take back their humanity, appreciate their strengths and restore their sense of honor.
Having lost a 31 year-old daughter to colon cancer, Iyanla recognizes so many of us have been taught not to express anger. Anger suppression, though, can later impact both emotional health and physical well-being. Through this series, she aims to help men and women, whose lives are in shambles, address and ultimately resolve serious issues. Iyanla recognizes her work as ministry and this season, will also provide viewers, at home, with the teaching tools to work through their own painful, personal challenges. She encourages those who decide to undertake this growth journey to find themselves an accountability partner. "Iyanla: Fix My Life" Teaching Tools and Companion Worksheets are available via download.
"Iyanla: Fix My Life" premieres Saturday, Sept. 10 at 9PM ET/PT on OWN. Produced by PIGEON for OWN Studios and executive produced by Paul Harrison (Welcome to Sweetie Pie's) and Iyanla Vanzant , "Iyanla: Fix My Life" is a two-time NAACP Award winner for 'Outstanding Reality Series.'
For a sneak peek at "Iyanla: Fix My Life," visit www.oprah.com/IyanlaReturns.
#FixMyLife
#IyanlaVanzant
---
#AngryBlackWomen
#MythoftheAngryBlackWoman
Eartha Watts Hicks is editor in chief at Harlem World Magazine. She is also the award-winning author of Love Changes and member of the Harlem Writers Guild. Follow Eartha across social media @earthatone.
Like Harlem World Magazine on Facebook. Follow us on Twitter @hwmag. Join us on Instagram@HarlemWorldMagazine.
Related Articles