---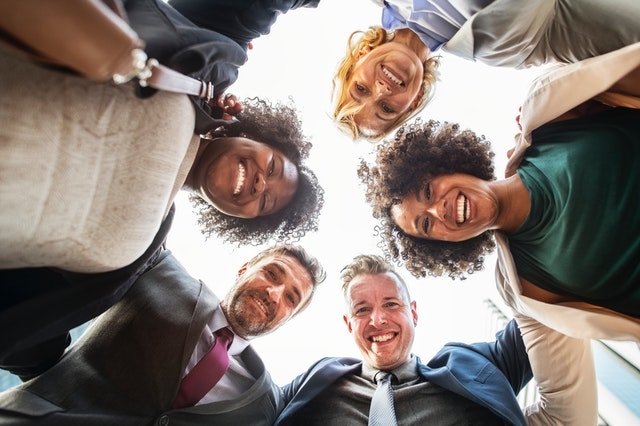 While American companies are making strides in their efforts to address gender and ethnicity, few have developed policies and programs to tackle disparities in age.
Socio-economic status and parenthood, according to the first-ever McKenzie Delis Review (MDR) on Diversity and Inclusion released today.
The MDR, an annual diagnostic tool measuring 10 facets of workplace diversity and inclusion, goes beyond gender and ethnicity to help companies assess sexual orientation, disability, age, generation, parenthood, and caring responsibilities, mental health and wellness, socioeconomic status, and religion or beliefs. The annual diagnostic tool launched in the UK in 2020. 
Its findings shed light on the complex challenges facing American employers in the pandemic era.
"While most companies have well-developed initiatives to tackle gender and racial disparities, few are thinking holistically about what it takes to build a truly diverse workforce," said Leila McKenzie Delis, CEO of Dial Global and Founder of The McKenzie Delis Foundation. "With CEOs citing talent shortages as the biggest threat to their business today, it's time to reimagine diversity and inclusion and develop more innovative approaches."
The majority of U.S. companies surveyed reported they were focused on leadership diversity (84%), with gender and ethnicity as top priorities, and 86% had appointed Chief Diversity Officers (CDO) or had other Diversity, Equity and Inclusion (DEI) leaders in place.
Despite these numbers, only eight percent reported that women comprised at least half their senior leadership.
As the challenges of parenthood continue to be a barrier to moms returning to the workforce per recent U.S. Bureau Labor Department numbers, MDR  found companies can do more to help reverse the trend, with just under half of those surveyed providing training to managers on how to support expecting or new parents (46%), and less than half (49%) offering formal support programs for employees returning from parental leave.
Also notable in the findings is the impact of the so-called "Great Retirement" as older workers increasingly leave the workplace.
Seven in 10 companies have measures in place to reduce age bias in recruitment, but only 14 percent have training geared toward older workers and only 11 percent have a peer support network for older workers.
One largely overlooked area of diversity was socio-economic status. While seven in 10 companies have specific programs to target candidates with different socio-economic backgrounds, only 11% collect and monitor socio-economic data, making it difficult to measure progress.
The MDR is based on a survey of 37 large and medium U.S. companies. An independent review committee of corporate and non-profit leaders guided the report's framework. Members include representatives from Verizon, KPMG, Walgreen Boots Alliance, Google, Intel, Microsoft, Motorola, Bridgestone, and other international companies.
Tami Erwin, CEO of Verizon Business, and John Standley, Executive Vice President of Walgreens Boots Alliance & President of Walgreens, are co-chairs of the 2021 MDR U.S. Review Committee.
"As we all approach new ways of working, we must remember that it's increasingly challenging to bind together teams in a world where pulling a chair up to the proverbial table has gone virtual," said Tami Erwin, CEO of Verizon Business and co-chair of the MDR U.S. Review Committee. "The passion, process and persistence of tools like the McKenzie-Delis Review can shine a light on our best path forward. Now it's up to each of us, as leaders, to take these insights and put them into practice."
"The need for a comprehensive diagnostic tool like the McKenzie-Delis Review is more important than ever," added John Standley, Executive Vice President of Walgreens Boots Alliance and President of Walgreens, co-chair of the MDR. "Having this type of data helps us recognize if companies and organizations followed the progress of 2020 with mere gestures and symbolism or if they showed concrete, substantial action."
To read the full report, as well as best practices and recommendations for how to strengthen diversity in your organization, visit https://mckenziedelisreview.com/us-report/#US-Report.
Data collection methodology
This survey was conducted via a mix of online and video conferencing methodology, in collaboration with Ipsos MORI and CX Tuning Consultancy.
A survey was sent by Ipsos MORI to US companies from the private and public sectors including the Fortune 500, and public sector departments, and other private companies.
An invitation to participate was sent to Chief Executives, Company Secretaries, HR Directors and Diversity & Inclusion Leads from US companies within the Fortune 500 and top US private companies.
Organizations received an information sheet detailing how their data would be used and consented to these terms upon participation.
Data were collected between March 2021 and January 2022.  Thirty-seven (37) organizations participated in total.
The sample by definition of being Fortune 500 companies is skewed towards larger employers, and therefore is not representative of US employers as a whole.
The overall profile of responses on different dimensions of diversity is however worthy of reflection, with these provisos.
In addition, a total of 18 qualitative interviews were conducted with DEI and HR leaders of participating companies to uncover further trends and nuances.
The McKenzie Delis Foundation
The McKenzie Delis Foundation is a charitable organization committed to driving research and insight into how businesses are moving the dial on diversity, equity, inclusion and belonging in the workplace. 
Our mission is to create a more open, diverse and inclusive society and help organizations grow authentic cultures to unlock more innovation, more creativity, and more profitability.
To achieve this, we have created an industry-standard diagnostic tool that factors in 10 facets of visible and invisible diversity and inclusion and represents a significant step forward in how diversity and inclusion is considered and measured.
With this diagnostic, we are able to create meaningful reports that provide benchmarking, best practices and insights that allow organizations to measure and drive their actions to create greater diversity and equality.
For more information, visit www.mckenziedelisfoundation.com
---