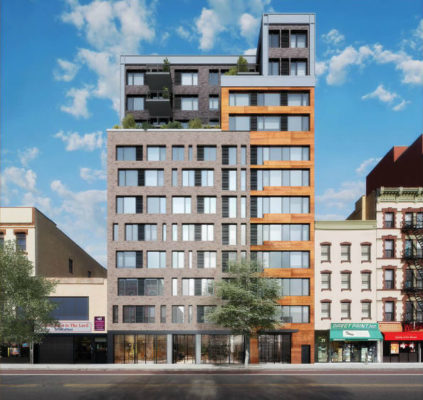 NY Curbed reports that leasing on the 12-story rental on East 125th Street between Madison and Park Avenues in East Harlem won't get underway for a couple of months. This past week however, the developers behind the project, Greystone Development launched the lottery on the building's 15 affordable apartments.
With it, the development team has also released new renderings for the Kutnicki Bernstein Architects-designed building that comes with a total of 75 apartments.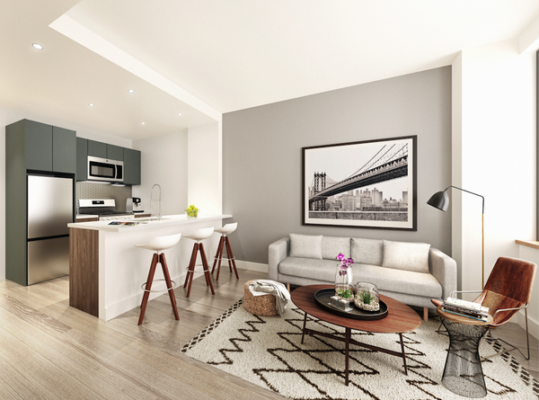 Getting back to the affordable units, rents on them will start from $659 per month for a studio apartment. That's open to an individual making between $30,240—$38,100 annually. On the upper end, eight two-bedrooms are renting for $797 per month for people making anywhere between $38,880 and $54,360.
The interiors of the units are being done up by Lauren Jayne Design, and for the building itself Greystone Development brought on Harlem-based artist Lance Johnson to create 12 murals for the lobby. Here are some of them:
Related Articles