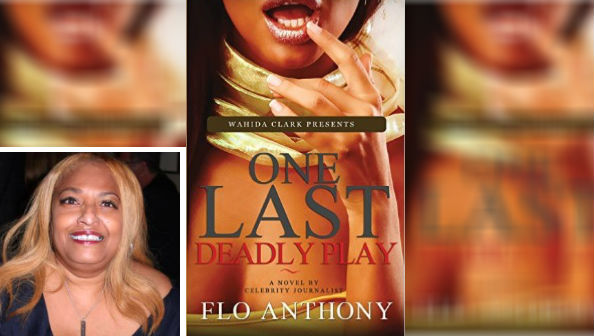 A new book offering by Harlem fave Flo Anthony, the veteran print, TV and radio journalist has a new novel One Last Deadly Play presented by Wahida Clark.
Here's a synopsis from Amazon:
Almost two years had passed since the discovery of retired baseball player Royale Jones' real identity: Rolondo Jemison. Valerie Rollins, famous Gossip Columnist, never revealed her intimate past with the true Wildcat player. While she and her crime-solving partner Rome Nyland were behind the uncovering of this imposter, one infamous question lingered on: what happened to the real Royale? As if the heavens themselves intervened, a peculiar stranger who has been living in isolation, tucked away in the Bahamas, suddenly awakens from his amnesia. Five years of memorylessness evaporates upon seeing a photo of Rolondo and Valerie's name in a newspaper article. Valerie returns to the Big Apple, with intentions of aiding her fiance, Victor Dumas. Upon discovering the murder of her staff, her home invaded and Rome's fiancee missing, the worst has yet to come. Her fiance's son, Vance, discovers his wife has left him, only to secretly join forces against the Dumas family with Rolondo and Victor's worst enemy: Sincere. In a plot to kidnap Vance's daughter in ransom for billions and kill Victor and Valerie, the dastardly trio is also after a trunk stored in an obscure, Underground Railroad location. Follow these eclectic lives as they navigate the streets of NYC and the glittering Hamptons, all the while making new love connections and rekindling old, dodging bullets and death, but more importantly, Valerie and Rome are once again trying to keep the bad guys from making One Last Deadly Play.
Get your copy of the book before its turned into a movie staring Oprah Winfrey as Valerie Rollins, P Diddy as Rome Nyland and Tank as Royale Jones'.
Here's the link to the authors website: floanthony.blogspot.com
Price: $15.95 (paperback, 4.5 stars)
Related Articles
---