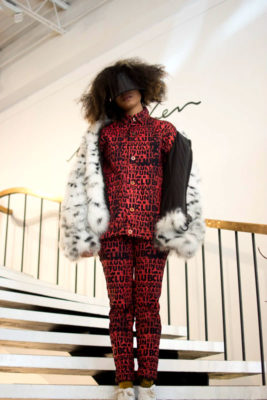 Los Angeles bred MC, Ray Moon, is on orbit to the eclipse the world from Hollywood to Harlem with her indescribable sound. Ray Moon is an avant-garde artist with an equally androgynous style to match; whose versatile fusion of hip hop is the perfect blend – relevant, raw, and real.
If her latest compilation of music videos through a visual playlist titled "Creep" is any indication, Moon isn't afraid to reveal her vulnerability and push the envelope with her art. "Creep," was written in a time when I was dealing with heartbreak," says Moon. "It was therapeutic for me. My visual playlist shows the progression of love, heartbreak, and finding someone new only to deal with the pain all over again."
Here's the Creep "Visual Playlist" video (mature):
Her music can best be described as a clever mash up of R&B with an indie hip hop vibe, that is vibey, relevant, raw, rebellious. Co-signed by Drake's dad, Dennis Graham and producer, Jahlil Beats, and with several labels already courting the young wordsmith, Moon gives the world a glimpse into her heartbreak with her introspective visual playlist entitled, "Creep."
---
Become a Harlem insider - Sign-Up for our Newsletter!
---
Related articles
Related Articles
---
VIDEO
---
"Dr. Harry Delany is a renowned Harlem born and raised surgeon, the son of the great jurist and civil rights leader, Hubert Delany...." This monthly post is made in partnership with Harlem Cultural Archives.