---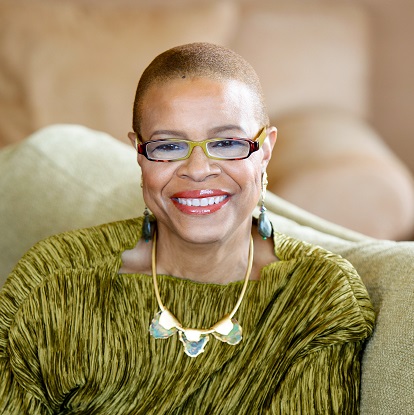 The New Legacy Leaders' 2015 Domestic Violence Healing Conference represents a powerful opportunity to provide the community, family, friends and colleagues with information they need to stop the rise of domestic violence and begin breaking the vicious cycle of child abuse.
We're very pleased to announce that Harlem Hospital partnered with us for this important conference, as well as Macy's, NYC Mayor's Office to Combat Domestic Violence, New York Amsterdam News and the Harlem Chamber of Commerce.  The event will be held at Harlem Hospital located at 506 Malcolm X Blvd, New York, NY 10037.
For a period of three months, August until November 1st, we are implementing a robust digital and print media campaign to promote the conference, provide maximum exposure for our partners and most importantly, increase overall awareness. At this time, our confirmed speakers are Dr. Jeff Gardere-America's Psychologist, Rosemonde Pierre-Louis-Commissioner of the NYC Mayor's Office to Combat Domestic Violence, Michael Skolnick-President of the Global Grind and Dr. Janet Taylor-Psychiatrist.
Dynamic empowerment panel presentations and breakout sessions will be hosted throughout the day. Starting at 11:00 AM to 6:30 PM on Saturday, October 3rd, the topics include: (1)The HEALING JOURNEY: It Takes A Village To Break the Cycle of Domestic Violence (2)* Rise Victorious : Women Moving Beyond Pain and Fear to Joy and Purpose (3) New York City healthy relationship training academy for teens (4) The Journey From Superman to Human : Meet the Men Creating a 21st Century World Where Girls and Women Are Respected and Protected (5)The HEALING JOURNEY TALK BACK : A Celebration of the Human Spirit.
Everyone should be concerned about domestic violence.  According to statistics, every 9 seconds, a woman is beaten or sexually assaulted and an estimated 8 million children witness some form of violence at home annually.  In the U.S., 14 percent of adult men have been physically assaulted by a spouse or partner at some point in their lives. Domestic violence leads to an increased incidence in chronic disease: Abused women are 70 percent more likely to have heart disease, 80 percent more likely to experience a stroke and 60 percent more likely to develop asthma. Domestic violence costs $8.3 billion in expenses annually: a combination of higher medical cost ($5.8 billion) and lost productivity ($2.5 billion).*Forbes Magazine-Robert Pearl, MD
We can't afford to look back to question how we arrived at this place of tremendous physical, emotional, psychological and financial pain…there are too many lives at stake.  What we can do, with your support, is to take the journey together toward pathways of healing ahead.
New Legacy Leaders Domestic Violence Healing Conference
Related Articles
---