---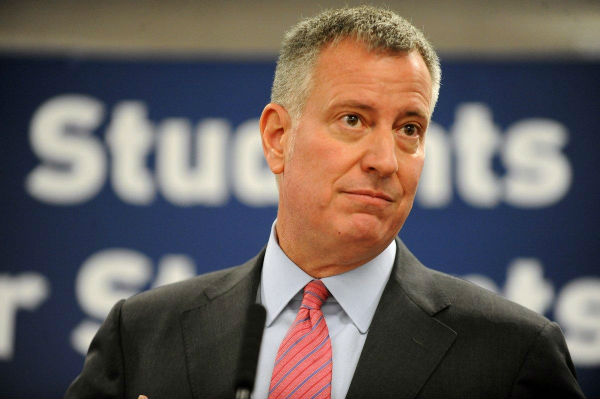 At the American Public Health Association (APHA) annual conference in Denver, the New York City Health Department today presented findings from a new and successful outreach effort that distributes free HIV self-test kits to New Yorkers among populations overrepresented in the NYC HIV epidemic – men and transgender people who have sex with men (MTSM). The outreach effort was promoted exclusively online with ads placed on smart-phone apps such as Grindr and Scruff and other websites used by MTSM. Eligibility was assessed using an online questionnaire; eligible people were sent a code for a free testing kit that they could redeem on an external website. Among eligible participants, 14 percent reported never having tested for HIV previously and 29 percent reported their last HIV test was more than one year ago. Significantly, the proportion who reported never getting tested for HIV is higher than the proportion who reported never getting tested in routine surveys conducted among sexually-active NYC men who have sex with men (MSM).
Among eligible participants, 71 percent were younger than 35 years old; 14 percent and 30 percent were Black and Latino, respectively. The initial success of this program has led the Health Department to repeat the giveaway and expand its reach through new recruitment efforts, including one collaboration with community-based organizations and one with the New York State Department of Health, both of which are launching this fall.  
"This successful HIV test giveaway is just one component of our effort to provide easy access to testing and to connect New Yorkers to care if they need it," said Health Commissioner Dr. Mary T. Bassett. "We are now closer than ever before to ending the HIV/AIDS epidemic, and we will continue to use innovative and effective tools so New Yorkers can be sure of their HIV status, and "play sure" with their partners."
"The HIV test is a gateway to care both for those who test negative and are at risk of exposure and for those who test positive and are in need of affirming care," said Dr. Demetre Daskalakis, Assistant Commissioner for the NYC Health Department's Bureau of HIV/AIDS Prevention and Control. "No high quality testing option should be overlooked, especially one that puts HIV tests in the hands of people who may not come to traditional testing venues. Home testing, supported by resources to assist with linkage to care, is the right answer for New Yorkers who might otherwise not get tested. For HIV, knowledge of status is power!"
Once launched, it only took 23 days for all 2,500 available codes to be given out. Most participants redeemed their codes, with 1,763 free HIV self-tests mailed to MTSM in New York City. This giveaway was a partnership between the Health Department and OraSure, the manufacturer of the HIV self-test. The package received by eligible participants contained a free HIV self-test and information cards from the Health Department about HIV testing, what to do in the event of a positive or a negative test result, and new, effective strategies for HIV prevention, like pre-exposure prophylaxis (PrEP) and post-exposure prophylaxis (PEP).
"As the global leader in HIV self-testing, we are extremely proud to be working with the New York City Department of Health and Mental Hygiene to successfully deploy the use of our OraQuick In-Home HIV Test kit among high risk populations to increase testing and linkage to care," said Douglas Michels, President and Chief Executive Officer at OraSure Technologies. "New York City is leading the way in public health by successfully incorporating HIV self-testing as a critical part of its overall HIV program to reach populations most impacted by HIV."
"New Yorkers should know their HIV status, to protect their health and the health of others, and to get treatment.  By making testing easier, more convenient, and free of charge, the de Blasio administration's expanded HIV free self-testing kit program will make it easier for those at risk to learn their status," said Assembly Member Richard N. Gottfried of Manhattan, Chair of the Assembly Committee on Health.
"Bringing HIV testing into the home and making it easier than ever is one of the crucial ways we can end the epidemic," said Council Member Corey Johnson, Chair of the Committee on Health. "This is a modern, effective way to reach those New Yorkers who might not otherwise get tested, and that has huge implications for our overall fight against HIV. I thank Commissioner Dr. Mary Bassett and the Department of Health for this smart initiative that is already making our City a healthier place." 
"Of 1.2 million HIV positive individuals nationwide, one-in-eight are unaware that they've contracted the disease, constituting nearly one-third of all new infections. The message is clear, if we're serious about preventing the spread of HIV and ending the epidemic we must ensure New Yorkers are being tested early and often," said State Senator Brad Hoylman. "The NYC Department of Health and Mental Hygiene's new outreach program, which provides free HIV Self-Test Kits to men and transgender people who have sex with men, is an exciting model for expanding access to testing materials. I want to thank Mayor de Blasio and Commissioner Bassett for this bold new initiative, which brings us one step closer to ending the scourge of HIV in New York."
New York City continues to have one of the largest HIV epidemics in the United States, with 2,718 new HIV diagnoses in 2014 and more than 119,000 people living with HIV/AIDS. Data compiled by the Health Department show that MSM accounted for nearly three-quarters of new HIV diagnoses among NYC men in 2014. An HIV test can serve as a gateway to treatment and care, and many New Yorkers are already recognizing this opportunity: only 37 percent of adult New Yorkers reported never having tested for HIV on citywide surveys. Among surveyed sexually-active NYC MSM (ages 18 to 40), less than 10 percent reported never having an HIV test. But, there is still room for improvement.
In 2015, the de Blasio administration announced the NYC Plan to End the Epidemic, which includes a $23 million investment in Fiscal Year 2017 to increase HIV prevention and health care programming that will benefit nearly 200,000 New Yorkers per year when fully implemented. The plan aims to reduce the annual number of new HIV infections in New York City to no more than 600 by 2020, a level that would reduce HIV below epidemic levels. As part of this plan, the Health Department announced an increase in City STD clinic hours and HIV and other sexual health services earlier this year as well as several other innovative programs supporting HIV prevention and care through partnerships with community providers.
#PlaySure Campaign and Kit
In December 2015, the Health Department launched #PlaySure – an innovative HIV and STI prevention campaign. The goal of this sex-positive campaign is to reach all New Yorkers and encourage them to choose their preferred HIV and STI prevention tools, regardless of their HIV status. Pre-exposure prophylaxis (known as PrEP), HIV treatment, and the NYC Condom form an ideal combination for HIV prevention and sexual health. #PlaySure aims to set aside fear, and replace it with communication, honesty, and the innovative, scientifically-proven tools that can curb HIV and STIs.
To complement this campaign, the Health Department developed an innovative safer sex toolkit, the #PlaySure Kit. The #PlaySure Kit holds everything New Yorkers need to #PlaySure –condoms, lubricant, and the prevention pill of a person's choice (e.g., HIV medications for prevention or care). Over 40,000 kits have been distributed to New Yorkers since World AIDS Day 2015, when the kit was originally unveiled. The Kit helps New Yorkers design the safer sex plan that fits their lifestyle and needs. #PlaySure Kits are available for free at participating community organizations and at many community events throughout the year. Distribution locations are also available by calling 311. 
New Yorkers should talk openly with their doctors about getting screened for HIV and about their sexual practices. For additional information about the City's free STD clinics, please visit nyc.gov/stdclinic. You can also call 311 or text TESTNYC to 877877 to find a local testing site. To find a location that offers free NYC Condoms, call 311 or visit nyc.gov/condoms. To learn more about condom use and sexual health or to download the free NYC Condom Finder, please visit facebook.com/NYCcondom.
---