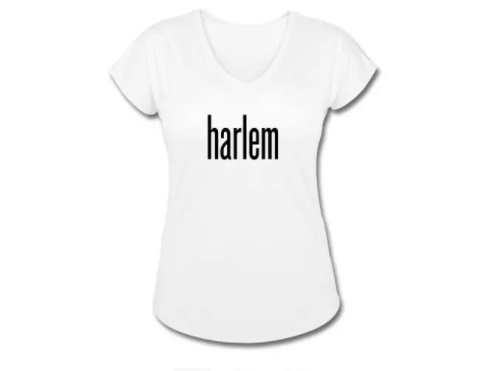 Show your Harlem pride with this new white women's "Harlem Tee" slit sleeve v-neck t-shirt, normal fit, with a soft flowing fit. 
Perfect for that layered look, hitting the town with a large rain coat, under-neath a black blazer, a great pair of old blue denim jeans, and bottom offed with Converse sneakers or heels.
These  Tee's are decorated and printed in the U.S.A., get yours for $ 27.49
Get More Harlem World Gear HERE
Proceeds from the sale of Harlem World Gear goes to Harlem World Cares.
Related Articles