---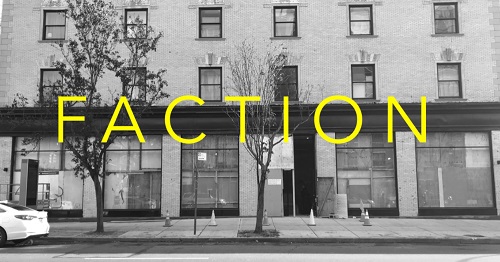 Gallery 8 is a new art gallery opening in Harlem on Thursday, February 1st, 2018. The gallery is hosting a neighborhood welcoming day on Sunday, February 4th, 2018 from 12 noon until 4 pm and all are invited.
Gallery 8 New York will provide a spacious gallery in a newly developed and historic 19th century building in Harlem. A corner space on historic Striver's Row, the gallery will contain vast street-facing windows, that placed in front of partitions, allow for the work on display to be witnessed by passersby. The gallery is located on Frederick Douglass Boulevard (cross street 139th Street), and is a stone's throw away from the City College of New York campus.
Gallery 8 founder Celine Gauld says "We are delighted to be opening Gallery 8 in Harlem, and looking forward to being part of the community, meeting all our neighbors, and are inviting folks in to the gallery to meet our founding team, view the art and hear what we're all about."
Key to the gallery's plans are artists talks, children's workshops and Gauld plans to host a number of events at the gallery for the community.
Friends, family and neighbors are all invited for the Sunday daytime opening. Gallery 8 aims to welcome everyone, no matter what their level of engagement with art. Bring family and friends for what promises to be an inspiring and inclusive afternoon, that introduces the gallery and it's lead project from FACTION Art Projects and its exciting work to Harlem.
Sunday 4th February 2018 from 12 noon until 4pm
Gallery 8 New York, 2602 Frederick Douglass Boulevard NY, 10030, www.factionartprojects.com
Related Articles
---