---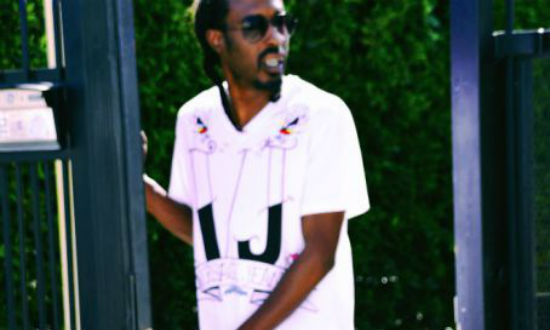 By Ingrid Hadasah
What if the comic intellect of Chris Rock and genius of Jerry Seinfeld were fused into really funny film – no wait great T.V.?!!!!! Wouldn't you go see it ASAP? Arguably it's been done by each in his own right however Bo Starks and Box Star Films might be might be the answer to that question or just the next best thing to watch.  
Starks, a native of South Philly is an up and coming filmmaker who is making his directorial debut with the new flick "Love or Laughs" – a new feature film set to open this year in limited release. "Love or Laughs" is about a girl who meets a guy on an internet dating site which unfolds as an analytic commentary on the current dating age with a funny bone approach.  Penned from his wild and funny dating adventures, his  past barrage of pretty girls serve as the inspiration for this challenging trek down the road of the weird new world of cyber love.
"Filmmaking has always been my passion but I had a television show that was supposed to be reality show but it felt more like a movie than T.V." Poised to be more than just a feel-good movie; it's set to be an event that spurs people to go out on real dates. It's the lost art of being yourself person to person and not just the avatar online. Stark's intention is to turn this film into the water cooler talk at a party while branding it the new cult classic ala Love Jones.
But "Love or Laughs" is not the only project on the front burner as Starks cusps at the edge of success. In addition to his first feature, the budding director is also shopping several scripted sitcoms and one reality show "City of Dream: L.A." Bo is quick to convey his penchant for fantastical shows, Mork & Mindy or I Dream of Jeanie.  His sitcoms "Dating in Real Life" and the faith-based "She's the Devil" will soon prove to be the comedic or philosophical outtake on life situations.
Determined to write his ticket and pave his own road, Bo cites only the best of influences on his art. "I like everyone really had to struggle to make their dreams a reality. Robert Townsend and Hollywood Shuffle are major influences on my hustle. Byron Allen does masterful work and he even created his own lane. He writes his scripts with the legend of Eddie Murphy, the genius timing of Will Smith, the muse of Meagan Good, and Larenz Tate as the dude of his alter ego all as the frame of reference for writing his comically flavored scripts."
As a content creator and the production company president, Starks has surrounded himself with a strong team to help move him forward as he builds Box Star Films;  David Yarborough as Studio CEO, Fredrico Kurchinski as Head of Production,  Sadeeq Harvey as Producer, Nina Gortinski as the company's Legal Counsel, and Peter Borosh as Director of Photography for the film. Together they run on the engine of Bo's creative ingenuity. "We got a budget to make a television pilot for "city of Dream: L.A." then it quickly received a distribution deal and we set out to produce some scripted series and started planning a movie, that movie became "Love Or Laughs." But when it came time to shoot the film we received a 4 picture production deal that helped finance the feature. "
Starks and the Box Star team are confident of being able to seize a loyal audience with their content as well as leveraging their industry relationships. Several networks and major movie studios are vying for distribution on "Love Or Laughs." One thing they're banking on with a guarantee: "this film will be in your face when it's about to drop. Everyone should see the film when it opens because it's super funny and the characters are extremely crazy. It's trendy and sexy. Plus it's a great way to catch up on the new world of dating and group dates. The more people tell their friends to look out for "Love Or Laughs" the more likely you'll see date night in movie theaters.
You can keep up with the Hollywood Adventure Series @goodmoneybo on twitter – that's where all the newest trailers and updates about Box Star TV shows and movies are posted.
See the trailers below for the TV series:
Dating In Real Life    https://youtu.be/6LGA5K7UyG4
City of Dreams: LA   https://www.youtube.com/watch?v=_0GLKUgiZdw
Related Articles
---