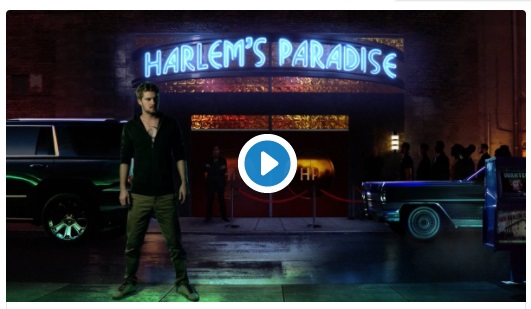 Following on from the recent motion posters starring Luke Cage and Jessica Jones, the latest bit of promotional material for The Defenders to arrive online features Danny Rand AKA Iron Fist in a new (for him, anyways) location.
The concept behind these motion posters is that they drop the Defenders into a setting tied to one of their teammates. For instance, Luke's found him at Josie's Bar, usually frequented by Matt Murdock and friends, while Jessica Jones was shown sitting outside Pop's Barber Shop (later owned by Luke).
The Iron Fist edition sees "the kung-fu billionaire" caught outside Harlem's Paradise, the bustling nightclub where Luke's enemies Cottonmouth, Mariah Dillard and Diamondback did their business. The official Twitter account for The Defenders unveiled the motion poster with a tongue-in-cheek caption poking fun at Danny for not being able to get into the club.
Presumably, these motion posters are purely for promotional purposes and don't actually represent scenes from the show. Unless the Defenders decide to patrol each others' turfs at some point, that is. No doubt a fourth and final motion poster, starring Daredevil will find its way online as well in the not too distant future. Where will the Man Without Fear be, though? At Rand Industries or Colleen Wing's dojo? Or maybe outside Alias Investigations? We'll have to wait and see.
The Defenders will bring together characters from the four Marvel/Netflix shows released so far: Daredevil, Jessica Jones, Luke Cage and Iron Fist. Charlie Cox, Krysten Ritter, Mike Colter and Finn Jones all star, with a packed supporting cast including Rosario Dawson, Simone Missick, Elodie Yung, Scott Glenn, Jessica Henwick, Deborah Ann Woll and Carrie-Anne Moss, among many others.
Most exciting of all, perhaps, is that Sigourney Weaver will play the enigmatic villainess Alexandra, who's thought to be the head of evil mystical ninja clan The Hand. Whether that turns out to be true or not remains to be seen, but all will be revealed on August 18th, when the miniseries hits Netflix.
Via source
Please enable Javascript to watch this video
Related Articles
---