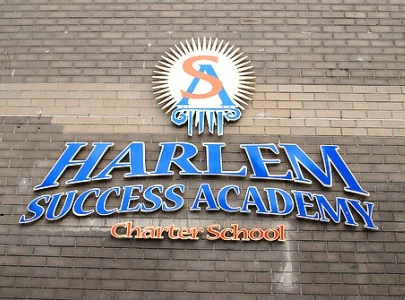 NY Daily News reports that's a mighty big check, mate. A Manhattan philanthropist is giving Success Academy charter schools $1 million for new chess programs for students.
The gift from retired child psychologist Dan Feinberg and his wife Amy will fund scholarships and tutoring for exceptional players.
All Success Academy students learn chess as part of their regular lessons beginning in elementary school.
Feinberg, a former Success Academy board member who volunteers as an unofficial chess advisor for the network of schools, said the game teaches concentration and more.
"They learn how to lose and how to win," said Feinberg, a longtime chess player who's competed in more than 100 amateur tournaments. "It's something that appeals to their brains."
Starting in 2018, the annual Dan Feinberg Success in Chess Awards will recognize three Success Academy students who demonstrate significant achievement in the game. The winners will be selected by school officials for showing significant progress in chess and reaching ambitious ratings benchmarks.
Winning high school students will receive a $39,000 scholarship to help support their college educations. Middle school winners will receive a year of advanced chess coaching from an international master or grandmaster. Elementary school winners will each receive a wooden chess set and a plaque.
Feinberg said the program is meant to enhance the chess program at Success Academy, where students from kindergarten through second grade are required to take chess as a part of the standard curriculum. Third- and fourth-graders may choose whether to take more chess lessons or pursue another activity like art or music. In middle school, the game is offered as an elective.
"Chess is an activity that gets your brain going, while having fun doing it," said Success Academy Harlem 1 fourth-grader Nailah Brinson, 9. "It's a fun game you play, but it's also helping your mind."
What do you think?
Related Articles