---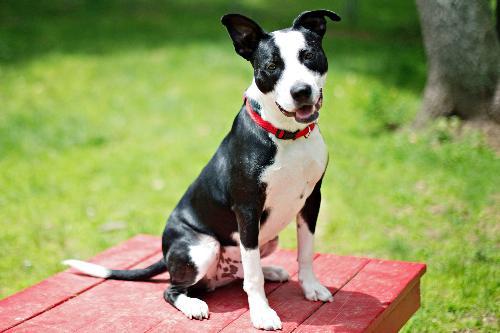 Harlem loves dogs, and this year, the Westminster Kennel Club Dog Show welcomes two new breeds the Nederlandse Kooikerhondjes and Grand Bassett Griffon Vendeéns to its iconic all-breed dog show.
The show takes place just about 20 minutes from Harlem's 125th Street at Piers 92/94 and Madison Square Garden in New York City on Monday and Tuesday, Feb. 11 and 12, 2019.
Joining seven Nederlandse Kooikerhondjes, a spirited dog of Dutch descent from the Sporting Group and eight Grand Bassett Griffon Vendeéns, a happy, outgoing French rough-coated dog from the Hound Group are 76 Dachshunds (three varieties), 57 Golden Retrievers, 53 Bernese Mountain Dogs, 48 French Bulldogs, 47 Labrador Retrievers, and 41 Rhodesian Ridgebacks.
The 143rd Annual Westminster Kennel Club Dog Show reached its conformation entry limit, for a total of 2,800 dogs among 203 breeds and varieties representing 2,916 entries which include 102 junior showmanship qualifiers and 14 obedience teams competing in the 4th Annual Masters Obedience Championship at Westminster on Monday, Feb. 11, 2019. There are also 330 agility teams entered in the 6th Annual Masters Agility Championship at Westminster on Saturday, Feb. 9, 2019, part of the Meet & Compete event featuring AKC Meet the Breeds®.
Agility fans can catch the fast-paced action of the Championship finals once again on the FOX broadcast network on Sunday, Feb 10, 2019, from 2 pm to 4:30 pm EST. Daytime viewers will enjoy select live coverage of the Westminster Kennel Club Dog Show and Masters Obedience Championship on Nat Geo WILD on Monday and Tuesday, Feb. 11-12, 2019 from 1 pm to 4 pm EST. The coveted Groups and Best in Show live telecast will continue on FS1 on Monday and Tuesday evenings from 7 pm to 11 pm EST.
All Westminster Week events are presented by Purina Pro Plan®.
For tickets to all events, telecast and live streaming schedules visit westminsterkennelclub.org.
---