---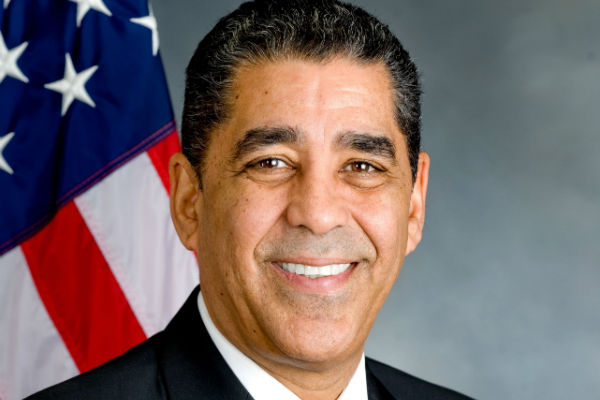 Today, U.S. Representative Harlem's Adriano Espaillat and Norma J. Torres, Co-Chairs of the Congressional New Americans Caucus, released the following statement in response to President Donald Trump's tweets.
In the president's tweets he is asking "Progressive Democrat Congresswomen" to go back where they came from:
"The President's tweets are as small as his world view. There are many Members of Congress who were born in foreign countries. We represent a wide range of viewpoints, but we all love America and are grateful for the opportunity to serve. It is our rich backgrounds and diverse perspectives that strengthen our ability to shape policy that is reflective of the communities we represent. Many of us are working hard in Congress to improve the countries that we came from—that includes reforming corrupt governments that are not working on behalf of their people. To question the patriotism of any Member is as low and un-American as it gets."
The Congressional New Americans Caucus is comprised of first-generation immigrants and provides a forum to educate all Members of Congress about issues related to New Americans and public service. In the 116th Congress, the most diverse Congress in history, Caucus members hail from the Dominican Republic, Guatemala, Mexico, India, Taiwan, Ecuador, Somalia, and Cuba, among other countries.
First elected to Congress in 2016, Rep. Adriano Espaillat is serving his second term in Congress where he serves as a member of the influential U.S. House Foreign Affairs Committee, the House Committee on Transportation and Infrastructure, and the House Small Business Committee. He serves as a Senior Whip of the House Democratic Caucus and is a member of the Congressional Hispanic Caucus (CHC) where he also serves in a leadership role as CHC Whip. He is also chairman of the CHC Task Force for Transportation, Infrastructure and Housing. Rep. Espaillat's Congressional District includes Harlem, East Harlem, northern Manhattan and the north-west Bronx. To find out more about Rep. Espaillat, visit online at https://espaillat.house.gov/.
---