We never want you to leave Harlem, but if you do – it's the most wonderful time of the year.
The holidays are in full swing and there is simply no better way to celebrate than with visits to favorite restaurants, as well as spending quality time with loved ones a couple of hours from Harlem, NY. These East Coast establishments are sure to bring the best of merriment to the season.
The Vacation Celebration
Head out to the Hamptons and escape the City for an intimate celebration. Enjoy a wonderful winter stay at the Southampton Inn. Special room rates start from as little as $160 per night. Rooms are also available that are pet friendly for an additional supplement of $55 per night, per pet. Stay and enjoy a warm and comfortable night in comfy accommodations then wake up in the morning and enjoy Claude's Breakfast daily and weekend Brunch, including a welcoming New Year's Day Brunch from 8 am to 3 pm EST.
Adding a personal touch, Southampton Inn maintains their annual tradition of gifting guests stockings filled with cards and special something's from local Village stores on Main Street, galleries and the famed museum.
For further details please visit www.southamptoninn.com
Union Sushi and Steak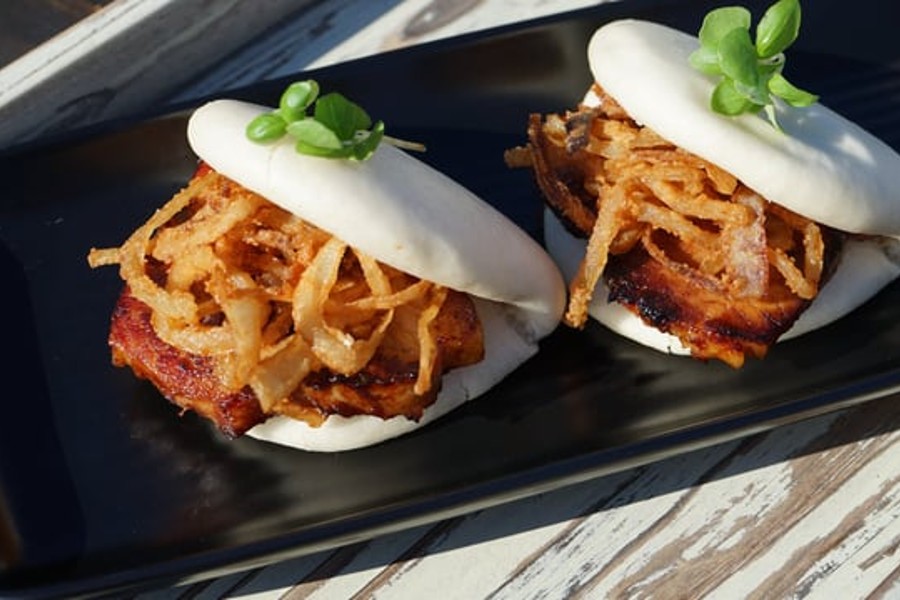 This Christmas Eve in Southampton Village, Union Sushi and Steak is offering a special prix-fixe dinner. Enjoy a 4-course seating with a spend menu at $79 per person. New Year's Eve will be celebrated with a prix-fixe dining experience. Limited seating is still available.  For more information please visit www.dineatunion.com
 Southampton Social Club
Celebrate New year's Eve in style at the Southampton Social Club and start 2023! Tickets are available for the Silver Package $125 per person (plus tax & 20% service charge) with a 4-hour open bar from 9:00 pm to 1:00 am as well as passed hors d'oeuvres and a sweet Champagne toast at midnight. There is also a Gold package for $175 per person (plus tax & 20% service charge) that also includes a divine 4-course sit down dinner presented by Chef Mark Fasciana. Dinner seating is at 7:00 pm with wine and cocktails included throughout dinner service.  Additionally, the Platinum Package $225 (plus tax & 20% service charge) includes all the silver and gold package perks as well as your own table to party at all night long including bottle service and waitress service.  One bottle of premium vodka or tequila and Champagne is included with dinner seating at 8:00 pm. For more see www.southamptonsocialclub.com
Demarchelier Bistro
In the North Fork, the divine Demarchelier Bistro will be open for Christmas Eve and serving a special Buche de Noel for dessert along with a la carte menu items all day. Expect as well other fantastic specials on New Year's Eve alongside their a 'la Carte menu. Enjoy a phenomenal meal at the restaurant that offers the quintessential representation of holiday joy at 471 Main Street in Greenport with French-inspired tranquility and elegance with cuisine served up at the family owned and operated establishment. Showcasing a menu of rich cultural expressions, Demarchelier Bistro highlights a casual environment balanced with artistic Parisian design. Demarchelier Bistro highlights French café classics such as Steak Tartare, Duck Confit, Salad Nicoise Classic, Pomme Dauphine, plus a Quiche of the Day. For more please visit www.demarchelierrestaurant.com
---
---
Union Burger Bar 
Union Burger Bar remains open through the holidays offering their interpretation of comfort food classics.  Take friends and family to celebrate, catch up relax and enjoy some of the greats such as the signature C.B.D. Burger – A quarter-pound black Angus beef burger, American cheese, lettuce, tomato, bread & butter pickle chips, UBB special sauce, and a crispy onion ring on a martin's potato bun.  Do not forget the special events at Union Burger including Taco Tuesdays, Burger Night Wednesdays, Local Thursdays, Live Music Fridays, and Sunday Fundays – not to mention the Happy Hours!
For details please see www.unionburgerbar.com
The Old Stove Pub
The Old Stove Pub remains open Friday and Saturday nights including Christmas Eve and New Year's Eve for visits by family and friends to enjoy a perfect early dinner as the sun sets in the beautiful Hamptons. The menu boasts quite a medley of delectable dishes including, but not limited to, entrees like their savory prime steaks, succulent rack of lamb, and juicy roasted chicken; the freshest seafood plates such as branzino, salmon, scallops, and jumbo shrimp; a raw bar featuring fresh plump oysters and crisp king crab legs; and delicious sides like their creamed spinach and roasted cauliflower.
Guests can enjoy these delights on the regular menu at both the new Upper East Side location and the original venue in Sagaponack (3516 Montauk Highway).
For more information please visit www.oldstovepub.com
Maribelle New York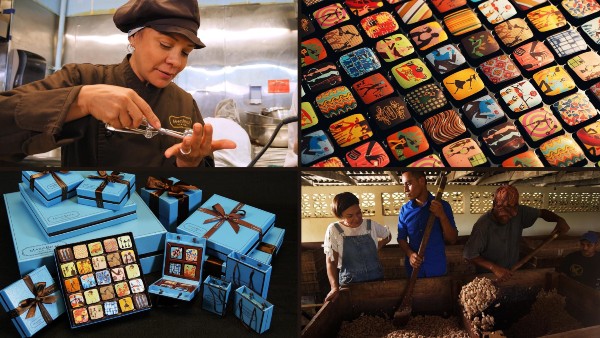 Then when visiting friends and family make a lasting impression this holiday season with gourmet chocolates and made-to-order selections from artisan Maribelle New York.  Winter holidays of Christmas, Hanukkah and New Year's Eve are made even more divine with boxes that showcase flavors of Hazelnut, Mint, Passion Fruit, Vanilla, Espresso, Cinnamon, and Caramel Sea Salt. A selection of Limited-Edition holiday designs allows you to choose from boxes that range in size from 2 to 100 pieces.  Share even more joy this holiday season by selecting one of the gift sets featuring ganache, hot chocolate, truffles, bars, and chocolate bites.
These unique curated gifts will be long remembered and craved the following year. 
Please visit www.mariebelle.com 
Southampton Animal Shelter Foundation
If you are feeling charitable this holiday season a great way to show you care is with a donation to the Southampton Animal Shelter Foundation. The open-admission, no-kill, non-profit organization needs financial help so they may continue to carry on the mission of providing forever homes for animals in need. As the community shelter, they assist countless homeless animals near and far by providing food, shelter, medical care and training to set up a successful adoption.  They also launched Operation Canine Companion this year, which is a program that gives rescues a special purpose by matching them with a Veteran. No donation is too small, every dollar counts. 
Help us, help them.
For more information and to make a donation please visit www.southamptonanimalshelter.com
Arbor View House
And last, but not least Arbor View House Bed and Breakfast is a Long Island North Fork Wine Country Bed and Breakfast Inn near Greenport. It is near wineries, breweries and award-winning restaurants. When Wilfred and his wife Veda both of the Caribbean bought this 18th-century Captain Vail family home, their dreams of owning a vacation destination bed and breakfast became a reality. After carefully restoring the historic residence and grounds to their original elegance with all modern amenities, including high-speed WIFI, they began welcoming guests to their relaxing retreat. There are available HDTVs and streaming movie services. Arbor View House is a great place to celebrate your birthday, anniversary, elopement, staycation, or a romantic getaway. Wake up to one of Veda's home-cooked breakfasts, indulge in one of the spa services, and spend an afternoon exploring the beautiful scenery just outside this gorgeous home's doors. Whether you're planning a romantic stay or a solo getaway, Veda and Wilfred welcome you to step away from the demands of daily life and recharge while enjoying simple luxuries. Wineries and restaurants are within a stone's throw of the Inn. With golf and tennis nearby.
Here is to you making the most of your holidays with these fantastic offerings.
Photo credit: 1) Union Sushi and Steak. 2) The Vacation Celebration. 3) Union Sushi and Steak. 4) Southampton Social Club. 5) Demarchelier Bistro. 6). Union Burger Bar by Source. 7). The Old Stove Pub. 8) Maribelle New York. 9) Southampton Animal Shelter Foundation. 10) Arbor View House.
Related Articles
---