---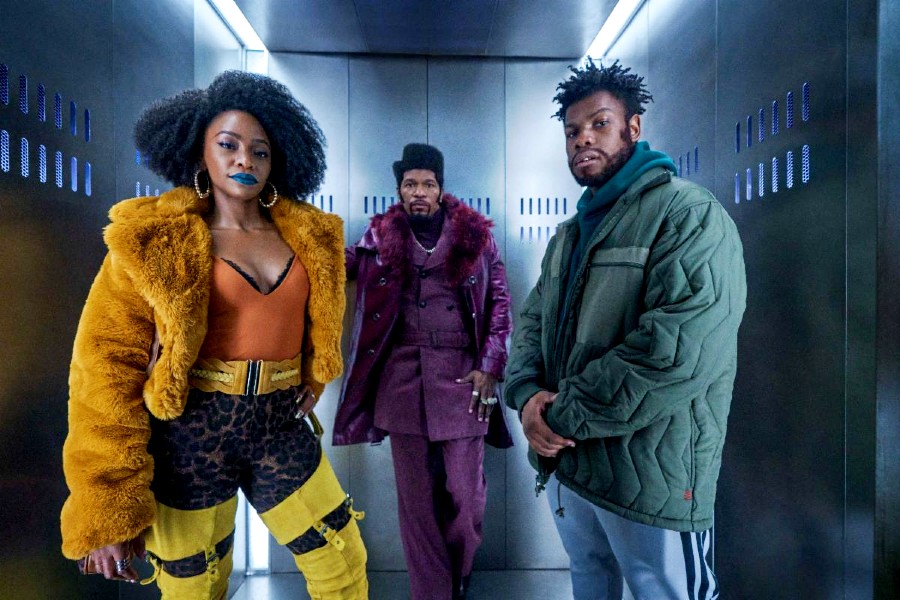 Netflix the reigning titan of streaming, just announced its "Strong Black Summer" slate that includes must-watch films and series from rom-com for viewers like you.
Thriller and comedy with storytelling that covers the spectrum of the Black experience.
The titles include The Perfect Find, June 23, 2023, featuring Gabrielle Union, Keith Powers, Gina Torres, and La La Anthony Survival of the Thickest, July 13, featuring Michelle Buteau, Tone Bell, Tasha Smith, Anissa Felix, and Garcelle Beauvais, They Cloned Tyrone, July 21, featuring Jamie Foxx, John Boyega, Teyonah Parris, David Alan Grier, J. Alphonse Nicholson, and The Upshaws, Part 4, August 17, 2023, featuring Kim Fields, Mike Epps, and Wanda Sykes.
To celebrate the Black excellence featured in these titles, Netflix will be present at some of this summer's biggest moments that celebrate Black culture.  
You can find more of their content at American Black Film Festival in Miami, Culture Creators Brunch during BET Awards Experience, Netflix in NOLA, and Martha's Vineyard African American Film Festival.
Want to check out more content about their cast? Click here and click here to check out their Instagram. 
What's better than spending the summer with Gabrielle Union, Kim Fields, Mike Epps, Jamie Foxx, and others in your living room?
Here are some teasers:
The Perfect Fine opens June 6th, 2023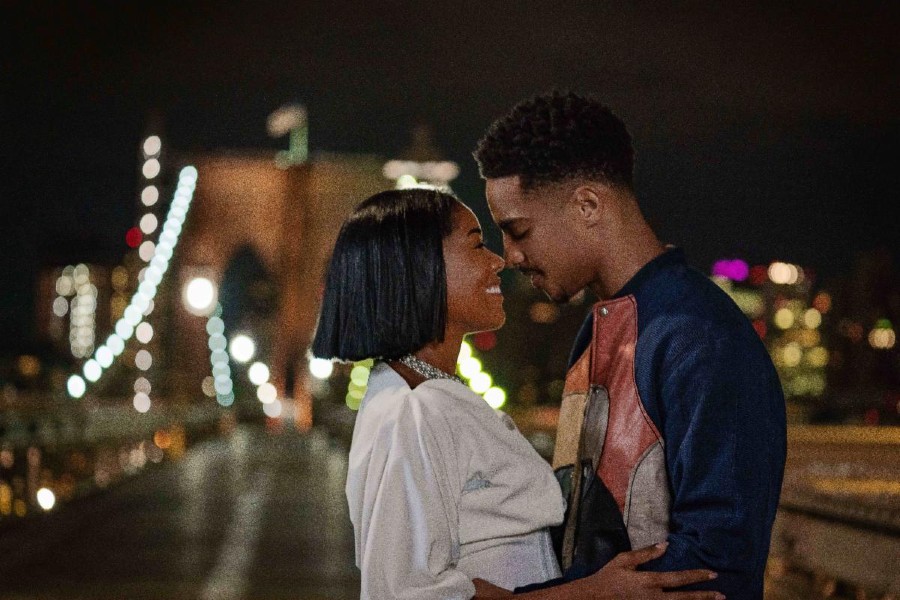 The perfect Fine, the title says it all. Will a forty-year-old woman (Gabrielle Union) with everything on the line – her high-stakes career, ticking biological clock, bank account – risk it all for an intensely lusty secret romance with the one person (Keith Powers) who could destroy her comeback, for good? 
Directed by Numa Perrier, written by Leigh Davenport, and based on the novel by Tia Williams. 
The producers are Glendon Palmer, Gabrielle Union, Jeff Morrone, Codie Elaine Oliver, and including Tommy Oliver.
The executive producers are Stuart Ford, Miguel A. Palos Jr., Linda McDonough, Holly Shakoor Fleischer, Melissa Jones, Leigh Davenport, and Matthew Myers 
The cast includes the legendary Gabrielle Union, Keith Powers, Aisha Hinds, DB Woodside, Janet Hubert, Alani "La La" Anthony, and Gina Torres 
After a high-profile firing, Jenna's fashion career comeback hits a snag when she falls for a charming, much younger coworker – who happens to be her boss's son. As sparks fly, Jenna must decide if she'll risk it all on a secret romance.
---
Survival of the Thickest (July 13, 2023)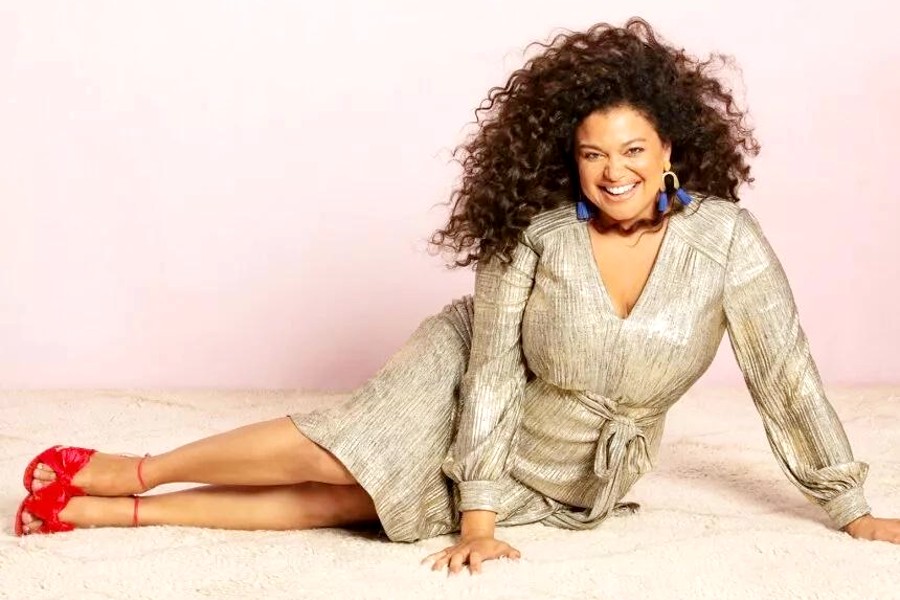 Don't let the title fool you, the Survival of the Thickest centers on Mavis Beaumont (Michelle Buteau). Black, plus-size, and newly single (not by her choice!), Mavis unexpectedly finds herself having to rebuild her life as a struggling stylist.
She's determined to not only survive but thrive with the support of her chosen family, a body-positive attitude, and a cute v-neck with some lip gloss. The scripted comedy is based on Buteau's acclaimed book of essays. 
Creator executive producer showrunners Danielle Sanchez-Witzel, executive producers Ravi Nandan and Alli Reich for A24, Anne Hong, with Mosaic Directors Kim Nguyen, Linda Mendoza, Amy Aniobi, and Kimmy Gatewood.
The cast, don't ask me! I'm joking, the cast is with Michelle Buteau, Tone Bell, Tasha Smith, Liza Treyger, Anissa Felix, Garcelle Beauvais, Taylor Selé, Anthony Michael Lopez, Marouane Zottie, Allan K Washington, and Sarah Cooper. 
---
They Cloned Tyrone
Kicks in Gear on July 21st, 2023, is a series of eerie events that thrusts an unlikely trio Boyega, Foxx, and Parris onto the trail of a nefarious government conspiracy in this pulpy mystery caper.
The film was directed by Juel Taylor, written by Tony Rettenmaier and Juel Taylor, produced by Charles D. King, Stephen "Dr." Love, Tony Rettenmaier, Juel Taylor, Jamie Foxx, Datari Turner, executive producers Mark R. Wright, Kim Roth, Jack Murray, Dana Sano, Monte Lipman.
The cast is John Boyega, Teyonah Parris, David Alan Grier, J. Alphonse Nicholson, Tamberla Perry, Eric Robinson Jr. with Kiefer Sutherland, and of course the foxy man, Jamie Foxx.
---
The Upshaws: Part 4 August 17th, 2023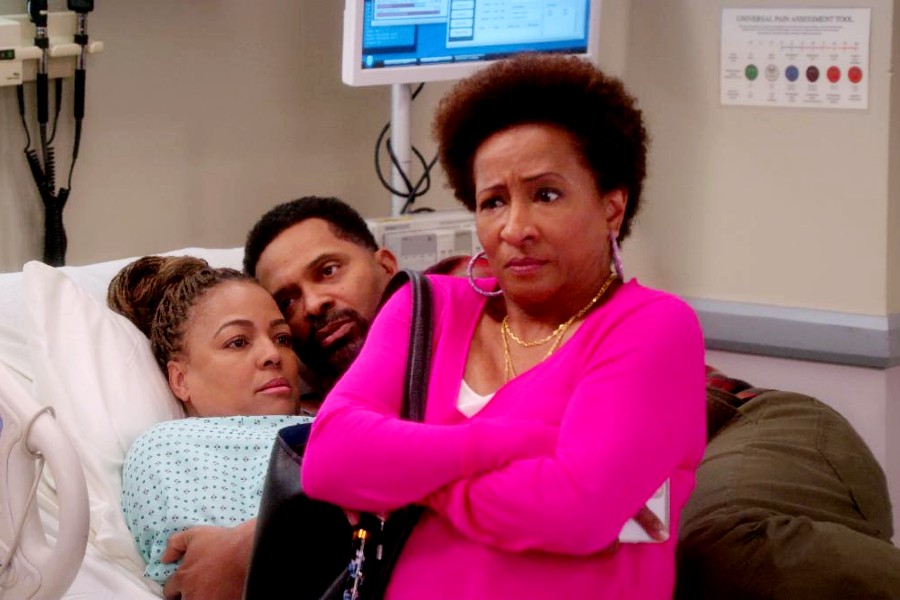 Bennie Upshaw (Mike Epps), the head of a Black working-class family in Indianapolis, is a charming, well-intentioned mechanic and lifelong mess just trying his best to step up and care for his family — wife Regina (Kim Fields), their two young daughters (Khali Spraggins, Journey Christine) and firstborn son (Jermelle Simon), the teenage son (Diamond Lyons) he fathered with another woman (Gabrielle Dennis) — and tolerate his sardonic sister-in-law (Wanda Sykes), all without a blueprint for success. But the Upshaws are determined to make it work and make it to the next level, together. In this upcoming part, the Upshaws continue to ride life's ups and downs, including new jobs, bigger dreams, health struggles, and some major life surprises but still hang on with the love that comes with family.
The show creators are Regina Y. Hicks and Wanda Sykes, with a cast you may have heard of Kim Fields, Mike Epps, and Wanda Sykes.
Outside of more talent from Harlem, the shows look like great curating and a blast.
Let us know what you think below.
---