---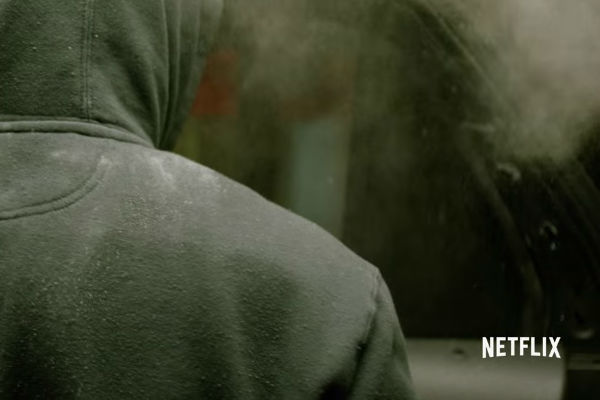 Netflix has announced the hire of Bozoma Saint John as a new Chief Marketing Officer and that they will put 2 percent of its cash holdings towards supporting the economic development of black communities.
The company said its initial commitment will be as much as $100 million.
In a blog post on Tuesday, the video-streaming giant said the money will go toward narrowing the financial divide between Black and White families created and perpetuated under the nation's long history of systemic racism.
"Banks that are Black-owned or led represent a mere one percent of America's commercial banking assets. This is one factor contributing to 19 percent of Black families having either negative wealth or no assets at all," wrote Aaron Mitchell, a Netflix director of talent acquisition, and Shannon Alwyn, Netflix's treasury director.
To start, Netflix will move $25 million to the Black Economic Development Initiative, a fund recently set up by a non-profit called the Local Initiatives Support Corporation. The non-profit will invest the fund in financial institutions serving Black communities. Another $10 million will be deposited at Hope Credit Union, which focuses on obtaining funding outside of the underserved regions it serves.
"Over the next two years, HOPE estimates the Netflix deposit will support financing to more than 2,500 entrepreneurs, homebuyers, and consumers of color," the company said.
Supporting Black communities
Mitchell and Alwyn noted in their blog post that 19 percent of Black families have "either negative wealth or no assets at all," while just 9 percent of White households fall under that category.
"Black banks have existed to fight this for generations, spurring economic growth by extending credit in often underbanked communities," the company wrote. "But they're disadvantaged in their access to capital, especially from large multinational companies, when compared to other banks."
Earlier this month, Netflix CEO Reed Hastings and his wife Patty Quillin pledged $120 million to Black colleges in response to the killing of George Floyd and the nationwide "Black Lives Matter" movement.
"Both of us had the privilege of a great education, and we want to help more students — in particular students of color — get the same start in life," Hastings and Quillin said in a joint statement.
---