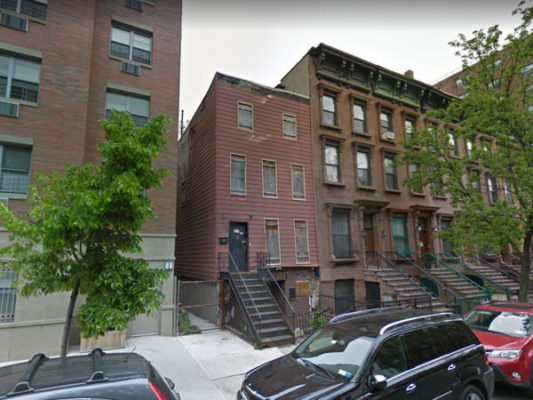 Patch reports that a neglected three-story building in Harlem is set to be replaced by a six-story apartment complex. Developers have filed plans with the City Department of Buildings to construct a new apartment building on the site of 217 W. 123rd Street — located between Adam Clayton Powell Jr Blvd and Frederick Douglass Blvd — in Central Harlem.
The new building will rise 80-feet-tall and contain six apartment units, according to building plans. The development will contain 9,927 square feet of residential space, which means the average apartment will be slightly more than 1654 square feet large.
Each apartment unit in the new development will occupy an entire floor of the building, building plans show. The sixth-floor apartment will feature access to a rooftop penthouse and terrace.
The site is currently occupied by a neglected three-story building that has boarded up windows. Plans to demolish the building have not been filed yet, according to city records.
Photo by Google Maps street view
Related articles
Related Articles