---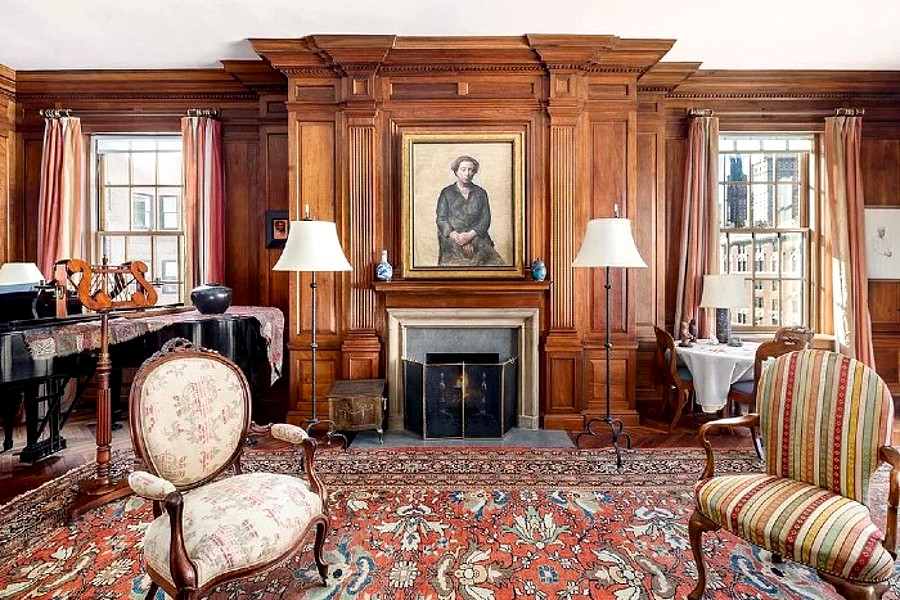 The process of buying a home can be both exciting and overwhelming, but working with an experienced buyer's agent can make all the difference.
Knowing how to find a realtor who will best represent your interests is essential for a smooth, successful home-buying experience. In this guide, we'll take you through the steps of finding a realtor who will work tirelessly on your behalf, providing you with the expert guidance you need to navigate the competitive real estate market.
Identifying Your Needs and Preferences
Before you begin your search for an agent, it's important to have a clear understanding of your own needs and preferences.
Determining Your Budget And Home Preferences
Start by outlining your budget, including the maximum price you're willing to pay for a home, as well as any additional costs, such as closing fees and home inspections. You should also consider the type of property you're interested in, including size, location, and amenities. Knowing what you're looking for in advance will help you identify an agent who specializes in the kind of properties you're seeking.
Assessing Your Need For Specialized Services
In some cases, you may require the expertise of an agent with specialized skills, such as a relocation expert or a luxury property specialist. If you have unique circumstances or are interested in a specific niche market, make sure to include this in your criteria when searching for the perfect buyer's agent.
Researching Local Realtors
Once you have a clear idea of your needs and preferences, it's time to start researching potential agents in your desired area.
Seeking Recommendations From Friends And Family – One of the most reliable ways to find a trusted agent is by asking friends, family, or coworkers who have recently purchased a home for recommendations. Personal referrals can provide valuable insight into the agent's professionalism, work ethic, and overall compatibility with your needs.
Searching Online Directories And Reviews – Another useful resource for finding a realtor is online directories, which often feature agent profiles and reviews from previous clients. Reading reviews will give you an idea of the agent's communication style, expertise, and success rate in helping clients find their dream homes.
Investigating Social Media Presence And Online Reputation – Social media platforms like LinkedIn, Facebook, and Instagram can offer additional insight into a realtor's personality and professionalism. By reviewing their online presence, you can gauge their level of engagement with clients and whether they are actively promoting properties in your desired area.
Reviewing Professional Designations And Memberships – Many realtors have professional designations or memberships that signify a commitment to ongoing education and high ethical standards. When searching for the right agent, consider those who hold designations like Accredited Buyers Representative (ABR) or Certified Residential Specialist (CRS), which indicate a high level of expertise in representing homebuyers.
Conducting Interviews with Potential Agents
As you narrow down your list of potential agents, it's important to meet with each of them in person or via video conference to determine if they're the right fit for your needs.
Preparing A List Of Important Questions To Ask
During the interview process, make sure to ask each agent important questions that will help you assess their skills and experience.
Experience And Local Market Knowledge
Inquire about the agent's experience in the local market, including the number of years they've been working in the area and their knowledge of neighborhoods, schools, and amenities.
Communication Style And Availability
It's essential to find an agent who is responsive and communicative. Ask about their preferred methods of communication, how often they will provide updates, and their availability to show homes and answer questions.
Negotiation Skills And Strategies
An agent's ability to negotiate effectively on your behalf is crucial. Inquire about their negotiation tactics, success rate, and any unique strategies they employ to secure the best deals for their clients.
Team Structure And Additional Services
Some agents work as part of a team or with additional support staff, while others operate independently. Ask about the structure of their practice and if they offer any additional services, such as assistance with financing or home inspections.
Scheduling Interviews Or Consultations
When you're ready to interview potential agents, make sure to schedule appointments at a time that works for both parties. This will allow you to devote your full attention to each conversation and evaluate each candidate thoroughly.
Assessing Personal Compatibility And Rapport
During the interviews, pay close attention to how well you connect with each agent. It's important to choose someone with whom you feel comfortable and trust, as this relationship will play a vital role in your home-buying journey.
Working Effectively with Your Chosen Buyers Agent
Once you've selected your agent and signed an agreement, the real work begins. To ensure a successful partnership, it's important to maintain open communication and trust your agent's guidance throughout the process.
Regularly check in with your agent and provide them with any updates or changes in your preferences. By keeping them informed, you'll enable them to better serve your needs and find the perfect home for you. As you tour homes and learn more about the market, your preferences may evolve. Be sure to communicate any changes to your agent, so they can adjust their search criteria and better support your goals. Your agent is a valuable resource, so trust their advice and recommendations. Remember that they have your best interests in mind and are dedicated to helping you achieve your dream of homeownership.
Understanding how to get a realtor who aligns with your needs and preferences is crucial for a successful home-buying experience. By following this comprehensive guide, you'll be well-equipped to navigate the world of realtors and secure the perfect agent to help you achieve your goals.
Related Articles
---