---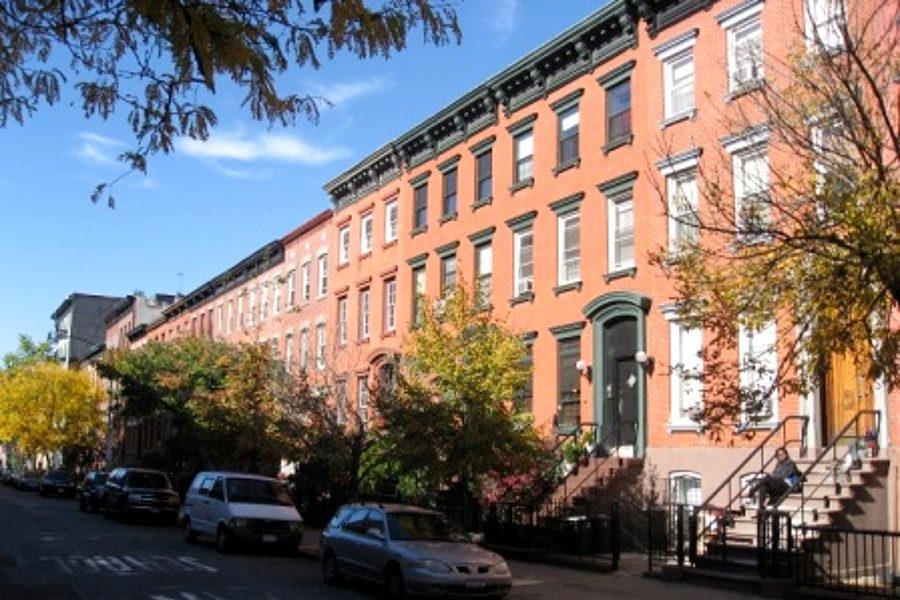 An FHA mortgage is something that private lenders offer to people who have trouble getting a mortgage from banks and other lenders.
An FHA mortgage is insured by the government, so lenders don't mind taking a risk on buyers with a poor credit rating or lots of debt. AN FHA loan also requires a lower minimum deposit (a lower down payment) too. If you have a less-than-perfect credit rating, or you have a low-to-moderate family income, you may still buy a house using an FHA loan.
The biggest downside to these loans is that you often have to buy mortgage insurance, which can sometimes run for the entire time of the loan. You also have to undergo checks and appraisals to be sure the home you are building or buying is going to maintain its value throughout the lifetime of the loan. The typical down payment is 3.5%, but it can rise to 10% for people with a credit score of 500 to 579.
The 5 Types of FHA Loan You need to be a US legal citizen in order to apply for an FHA loan, you need a social security number and you need to be of legal age. The other criteria for each loan depends on the lender and on the type of loan you get.
Here are the five types of FHA loan
1. Traditional Mortgage
This is a mortgage for your primary residence.
2. Home Equity Conversion Mortgage
This is a reverse mortgage for people aged 62+ that allows them to exchange their home equity for cash.
3. 203(k) Mortgage Program
This mortgage also includes money to cover home improvements, repairs and renovations.
4. Energy Efficient Mortgage Program
You get extra funds for making your home more energy efficient.
5. Section 245(a) Loan
This is a Graduated Payment Mortgage (GPM) that has a low initial monthly payment, but it
increases over time. A Growing-Equity Mortgage (GEM) is similar, but it has scheduled increases in monthly principal payments, which will hopefully shorten the term of the loan.
What The Lenders Want
They each have their own laundry list of documents and paperwork that you need to provide, but in general, here are the sorts of things they will ask you for.
Credit Rating
This ties in with your down payment amounts. If you have a 580 credit score or higher, you will pay as little as 3.5% as a down payment. If you have a lower credit rating, as low as 500, then they will want a 10% down payment. A typical mortgage requires a credit rating of 620, and banks often ask for a down payment of between 5% and 20%.
Paying Your Bills
They look at your credit history to see if you have paid your bills on time in the past. They take a look to see if you have paid your debts correctly, to see if you have handled debt correctly, and to see if you are making your rent payments. Things like bankruptcy may affect your chances of getting an FHA loan.
Steady Employment
Borrowers cannot be unemployed. You need a job in order to get your FHA loan. You also need to prove that you have had your job for quite a while, and that you are receiving as much money as you stated. For example, when you inform the loan company of your income, you need to include diverted payment amounts for things like medical debts or child support.
Sufficient Income
This ties into having a steady income. They want to see that you have enough spare cash per
month in order to make your payments. Oddly, you cannot simply say, "Well, I am paying rent, I always pay my rent, so I can afford my mortgage payments." Oddly, they need to see that you can afford your rent/payments along with still having money left over. If your budget is very tight, they will probably not lend to you.
Loan Terms and Mortgage Insurance
Perhaps one of the reasons you need to have spare cash is because you have to pay your
mortgage payments and your mortgage insurance payments. Plus, over time, if you have a
variable rate (adjustable rate), then you may have to pay more for your monthly payments as time goes by. Some lenders will ask you to pay mortgage insurance for a few months or years, or for the entire term of the loan. Terms for the loans can last for just a few years or for up to 30 years. In many cases, even with a 15yr term, they may ask you to pay for insurance for 11 years.
Can You Afford Your Payments?
It isn't just about proving you can make your payments, it is also about knowing what you are getting yourself into. Try a FHA calculator to see not only what your payments will be, but how they are broken down. Take time to pour over the results of the payment calculator because the amount you will be paying per month is far more than you think. Things like the fees and insurance are wasted money. The amount you pay down off your loan per month is pretty small, and if you want to bump up the payment amounts to pay down your loan faster, then the amount you have to pay per month goes up quite a bit.
The Home Has to Qualify
This was briefly touched upon earlier in the article, but in order to qualify for one of the loans, you need to have the house appraised by an FHA-approved appraiser. The lenders need to see that the house you are buying is going to hold its value just in case they need to repossess the house from you at a later date. In addition, they do not want you running a scam, perhaps through buying something like a manufactured house and then having it physically moved so the bank cannot repossess the house.
Final Thought
The information presented in this article touches upon all the major components of getting an FHA loan. Just remember that you are dealing with private lenders, so if you do not like the offers, terms and conditions of one lender, try another. Better still, work on your credit rating for six months and try another lender to see if you can get a better deal.
This content is part of the HWM Partnership.
Related Articles
---