---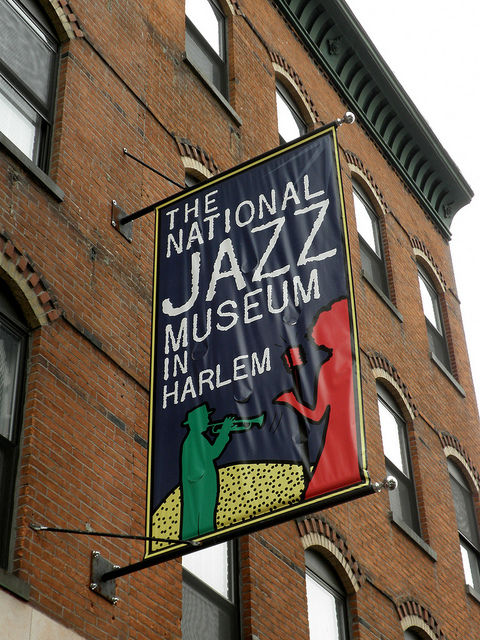 The National Jazz Museum in Harlem (NJMH) has announced that legendary jazz drummer Roy Haynes will be honored with the Legends of Jazz Award, and President & CEO of The Upper Manhattan Empowerment Zone, Kenneth J. Knuckles, Esq with the Jazz and Community Leadership Award at its 2016 Annual Benefit Concert to be held on Tuesday, June 14 at The Kaye Playhouse at Hunter College. This one-night-only celebration will feature performances by  master pianist Monty Alexander (who has performed and recorded with the likes of Frank Sinatra, Miles Davis, Dizzy Gillespie and Quincy Jones)  and his band that brings together the worlds of jazz and reggae, The Harlem Kingston Express.  Also performing will be René Marie, a composer and vocalist in the tradition of Ella Fitzgerald, Dina Washington known for infusing elements of folk, R&B and even classical and country to create a captivating hybrid musical style.
"We are thrilled to have the opportunity honor both Roy Haynes and Kenneth Knuckles for the innumerable artistic and civic contributions they have made, not only to jazz, but also to the community of Harlem," said National Jazz Museum in Harlem's newly appointed Board Chairman, Timothy L. Porter, Esq. "This year has been an exciting one full of important milestones for NJMH—including the move to our new home on 129th Street—and we're looking forward to celebrating all that we have accomplished and the exciting milestones that lie ahead for the museum."
NJMH Co-Artistic Director and Grammy-winning bassist and bandleader, Christian McBride notes that, "it's especially meaningful that this year's benefit gives NJMH a chance to honor the incomparable drum master, Roy Haynes for his ongoing contributions to this music.  At 91 and with over 70 years on the bandstand, he has and continues to inspire successive generations of musicians all over the world with his artistry."
"This is a special year for the National Jazz Museum in Harlem so I am looking forward to this evening as we celebrate these two men, from two walks of life, with jazz as the common denominator," said Jon Batiste, NJMH Co-Artistic Director and Late Show with Stephen Colbert bandleader.
The National Jazz Museum in Harlem, an affiliate of the Smithsonian Institution, has a mission to preserve, promote and present jazz by inspiring knowledge, appreciation and the celebration of jazz locally, nationally and internationally.  Each year, the Museum, which serves as a center for live performances, exhibitions and educational programs, produces and presents more than 80 free programs—including Jazz For Curious Listeners, Harlem Speaks, Albert Murray: 20th Century American Genius, and more. The Museum engages hundreds of professional jazz artists and attracts thousands of visitors from around the world. It is also home to the widely acclaimed Savory Collection, which includes more than 100 hours of live recordings of jazz legends made between 1935 and 1941.  In 2015, after 15 years at its East Harlem location, NJMH moved to 58 West 129th Street, in the heart of Harlem's bustling cultural and entertainment scene.
 NJMH's 2016 Benefit Concert begins with a cocktail reception at 6:00 PM, and continues with performances and awards ceremony at 7:30 PM. 
For ticket information and pricing, or for information about sponsorship opportunities, please visit jazzmuseuminharlem.org.
---