---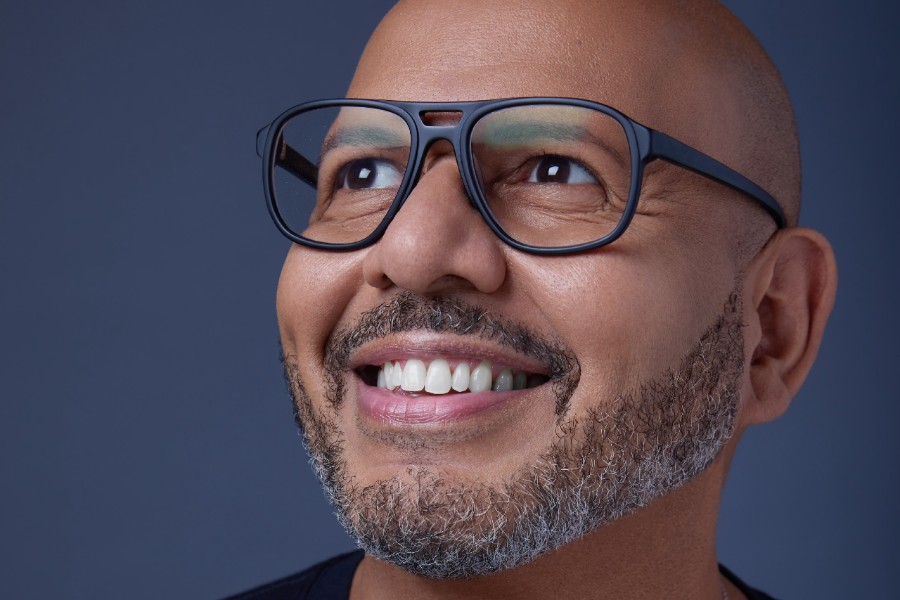 In celebration of NYC Black Pride, Native Son – the leading organization championing Black gay and queer men – presents Black, Queer and Here, a town hall exploring the intersectionality of the Black LGBTQ community in partnership with Warner Bros.
Discovery and the iconic Apollo Theater. The event is free and open to the public and will be held at the Apollo (253 West 125th St. in Harlem, NY) on Thursday, August 11th  at 7 pm.  
With opening remarks from Native Son Founder Emil Wilbekin, Black, Queer and Here will include: a conversation with Nancy Santiago of the U.S. Surgeon General's Office focused on mental health in America;  a discussion with Lee Soldier, Director of Black Pride NYC about the genesis and history of Black Pride; and a panel discussion centering the experiences of Black queer people sharing their stories, challenges, and hopes while also engaging with other members of the Black community at large.
Moderated by Wilbekin, this intimate and in-depth discussion will explore what it means to live in the duality of Blackness and queerness, facing shame and stigma, and unlearning homophobia and transphobia.
Panelists include Kalen Allen (Award-winning actor, producer, singer, and television personality); Dr. Lena Green (Executive Director of the Hope Center in Harlem); Sam Jay (Standup comic and Emmy-nominated Saturday Night Live writer); Chi Ossé (New York City Council Member, 36th District); Dr. Nii-Quartelai Quartey (National Affairs Contributor for theGrio, multimedia journalist, educator, and activist).
The night will close with an electrifying performance from queer Afrofuturistic pop duo The Illustrious Blacks.
Funk Liberation Sound
"We are thrilled to be partnering with Warner Bros. Discovery and the legendary Apollo Theater on Black Queer and Here. With this town hall, we wanted to create a safe space for an open and honest dialogue where we can really explore the issues that most affect our community," said Wilbekin. "There are necessary conversations that we as Black and queer people need to have with each other and with the Black community as a whole. As the national conversation continues to rage on regarding the civil rights of this country's citizens, it is now more important than ever that we are aligned and unified."
"Black Queer and Here is a one-of-a kind experience that represents the type of inclusion we champion at Warner Bros. Discovery. Being able to support a platform advocating for the Black LGBTQ community,  solidifies our commitment to shifting the narrative around underrepresented groups and intersectionality," said Samata Nara, VP, Equity and Inclusion, Warner Bros. Discovery. 
In addition to being known as the epicenter of Black artistic innovation and excellence, the world-famous Apollo Theater has also been a safe space for the Queer Community from showcasing the famed Jewel Box Revue to Moms Mabley, Johnny Mathis, Josephine Baker, Little Richard, and many more.   
Since its inception in 1991 with DC Black Pride, the Black Pride movement began as a way to provide Black LGBTQ people – who are often marginalized even within the LGBTQ community – an alternative to the largely white mainstream movement. Black Pride Global is a celebration and movement dedicated to ending racism and homophobia and serving as a safe space for Black LGBTQ+ people to discuss specific issues that are more unique to their experiences such as racism, homophobia, and lack of proper health and mental care in Black communities.  The Black Pride movement has spread beyond D.C. and is now celebrated in more than 50 U.S. cities and across the globe including Chicago, NYC, Atlanta, and Miami
Native Son
Native Son is a movement that exemplifies the duality of being Black and gay in a society that often shuns and belittles their unique experiences.
This movement aims to create a safe space where the Black gay male community can fellowship, celebrate and empower each other, and—most importantly—see themselves. 
From the world-renowned to the up-and-coming, Native Son aims to connect and celebrate the members of this influential, yet long ignored community in the realms of arts, business, media, fashion, politics, and healthcare.
Emil Wilbekin
Emil Wilbekin is the Founder of Native Son, a platform created to inspire and empower Black Gay Men.
He has appeared On-Air discussing pop culture, fashion/style, entertainment, and current affairs on The Today Show, NBC Channel 4 News New York, E!, VH-1, MTV, BET, CNN, The Insider, Arise 360, Revolt, and PBS.
Wilbekin has expertise in editorial creation, content curation and multimedia storytelling (print, digital, social, video, and live events) having served as Chief Content Officer at Afropunk, Editor-at-Large at Essence, Managing Editor of Essence.com, Editor-in-Chief of Giant and Giantmag.com, Style Guru at Complex Media, VP of Brand Development at Marc Eckō Enterprises, Editorial Director/Vice President of Vibe Ventures and Editor-in-Chief of Vibe Magazine.
Under Wilbekin's leadership, Vibe won the National Magazine Award for General Excellence in 2002.
The Apollo Theater
The legendary Apollo Theater—the soul of American culture—plays a vital role in cultivating emerging artists and launching legends.
Since its founding, the Apollo has served as a center of innovation and a creative catalyst for Harlem, the city of New York, and the world.
With music at its core, Apollo's programming extends to dance, theater, spoken word, and more.
This includes the world premiere of the theatrical adaptation of Ta-Nehisi Coates's Between the World and Me and the New York premiere of the opera We Shall Not Be Moved; special programs such as the blockbuster concert Bruno Mars Live at the Apollo; 100: The Apollo Celebrates Ella; and annual Africa Now! Festival.
The non-profit Apollo Theater is a performing arts presenter, commissioner, and collaborator that also produces festivals and large-scale dance and musical works organized around a set of core initiatives that celebrate and extend Apollo's legacy through a contemporary lens, including the Women of the World (WOW) Festival as well as other multidisciplinary collaborations with partner organizations.
Since introducing the first Amateur Night contests in 1934, the Apollo has served as a testing ground for new artists working across a variety of art forms and has ushered in many new musical genres— including jazz, swing, and bebop, R&B, gospel, blues, soul, and hip-hop.
Among the countless legendary performers who launched their careers at the Apollo are Ella Fitzgerald, Sarah Vaughan, Billie Holiday, James Brown, Stevie Wonder, Gladys Knight, Luther Vandross, H.E.R., D'Angelo, Lauryn Hill, Machine Gun Kelly, and Miri Ben Ari; and Apollo's forward-looking artistic vision continues to build on this legacy. For more information about Apollo, visit www.ApolloTheater.org.
Warner Bros. Discovery 
Warner Bros. Discovery (NASDAQ: WBD) is a leading global media and entertainment company that creates and distributes the world's most differentiated and complete portfolio of content and brands across television, film, and streaming.
Available in more than 220 countries and territories and 50 languages, Warner Bros. Discovery inspires, informs, and entertains audiences worldwide through its iconic brands and products including Discovery Channel, discovery+, CNN, CNN+, DC, Eurosport, HBO, HBO Max, HGTV, Food Network, OWN, Investigation Discovery, TLC, Magnolia Network, TNT, TBS, truTV, Travel Channel, MotorTrend, Animal Planet, Science Channel, Warner Bros. Pictures, Warner Bros.
Television, WB Games, New Line Cinema, Cartoon Network, Adult Swim, Turner Classic Movies, Discovery en Español, Hogar de HGTV, and others. For more information, please visit www.wbd.com. 
NYC Black Pride celebration is an annual five-day multicultural event created to honor, educate and uplift the LGBTQ community in New York City. This year's NYC Black Pride runs from August 17th – 21st 2022.
Black Queer & Here is a free event; registration is required to attend. To reserve tickets, please visit Black Queer & Here/Tickets.
Photo credit: Emil Wilbekin.
Related Articles
---