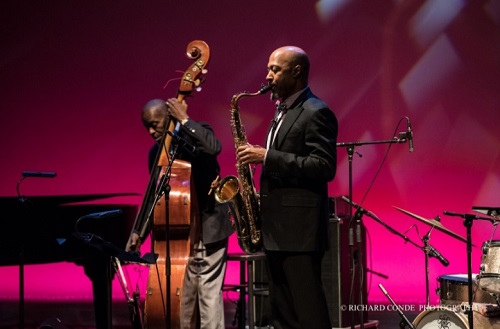 On Tuesday, November 14, 2017 at the historic Schomburg Center for Research in Black Culture in Harlem, The National Jazz Museum in Harlem (NJMH) hosted its Third Annual Fall Benefit Concert, Uptown in Autumn.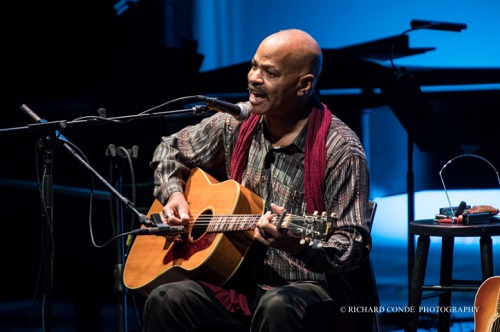 The event was attended by nearly 400 guests, and successfully met its goal of raising over $50,000 for the organization's year-round free jazz concerts and education program offerings.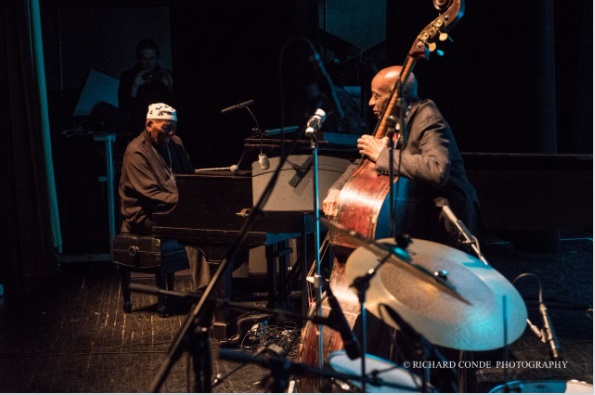 The one-night-only celebration, featured celebrated blues singer and W.C. Handy Award-winner Guy Davis performing harmonica and 6- and 12-string guitar selections including Davis' original Kokomo Kid, and other selections that paid homage to blues greats Sonny Terry, and Leadbelly. The audience was also treated to a special duo performance by jazz legends Randy Weston on piano and Reggie Workman on bass. The evening ended with performance by pianist and composer Marc Cary leading a band comprising drummer Ronnie Burrage, saxophonist Ron Blake and bassist, Curtis Lundy.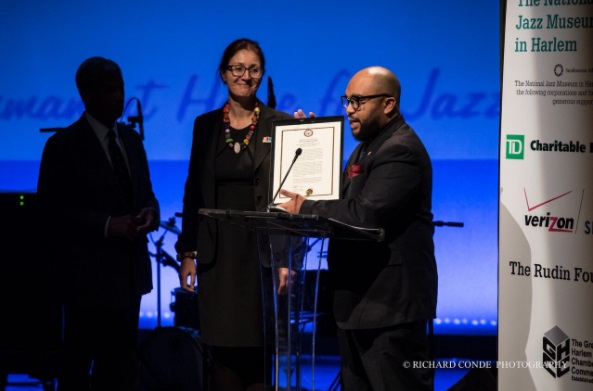 Also as part of the evening's program, the National Jazz Foundation in Harlem's Board Chair, Tim Porter, paid tribute to the organization's outgoing Managing Director, Jasna Radonjic, under whose leadership over the past four and a half years the organization achieved unprecedented growth. Radonjic and Porter were presented with an official proclamation from the office of Congressman Adriano Espaillat, (13th District) in recognition of the important work and critical programming that NJMH has brought to the Harlem community.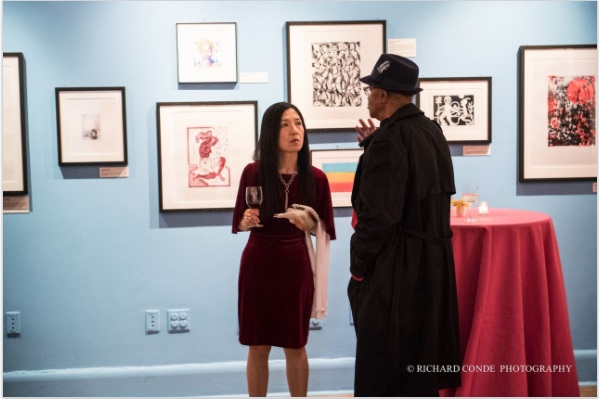 In addition, Porter announced that the National Jazz Museum in Harlem has appointed a new Executive Director, Tracy Hyter-Suffern, who is set to take the reins in December. Hyter-Suffern joins the organization with over 20 years' experience in the non-profit world, having worked in the performing arts, social, and equity justice spaces. She is a graduate of Tufts University.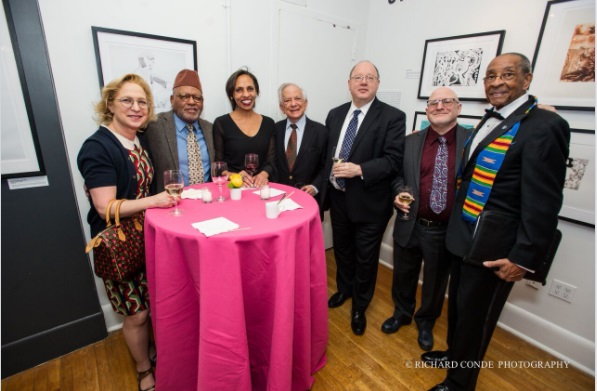 For more information about the National Jazz Museum in Harlem and its upcoming performances and programs, please visit jazzmuseuminharlem.org
No related posts found...