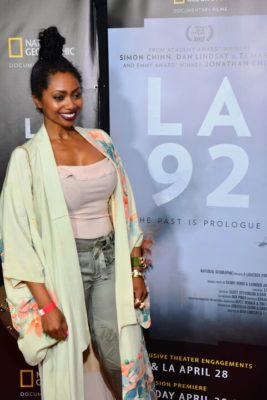 In April 2017, National Geographic toured several cities across the country screening the new documentary "LA 92" and driving conversations around the provocative film ahead of its broadcast that premiered on Sunday, April 30th at 9/8c.Audiences filled theaters at screenings in Baltimore, Charlotte, Atlanta, Chicago and Harlem the final stop was St. Louis and took to social media to share passionate reactions to LA 92's rare and intense look at the Los Angeles Riots that took place 25 years ago following the Rodney King verdict.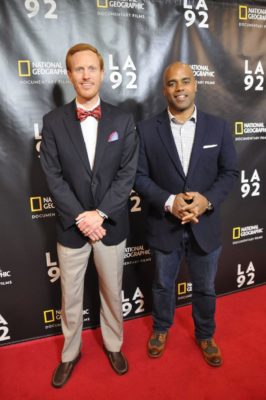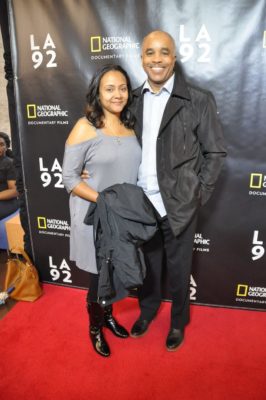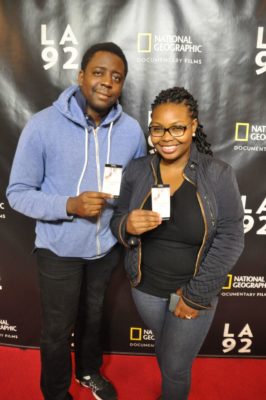 The tour kicked off in Baltimore, three days shy of the two-year anniversary of the death of Freddie Gray. University of Baltimore associate professor Dr. Ivan Sascha Sheehan welcomed attendees to the Baltimore screening on campus in the H. Mebane Turner Learning Commons, where the post-screening Q&A took place with "LA 92" directors Dan Lindsay and T.J. Martin and moderator Jamal Simmons (on-air political analyst).
In Charlotte — a community still reeling from the police shooting of Keith Lamont Scott 7 months ago — influencers such as tv/radio personality Olympia D, Matthew "Chewy" Torres (92.7FM The Block), Pastor Horatious Harris (New Birth Charlotte) and Ericka Ellis-Stewart (At-Large Counsel Member for CMS Board) turned out to view the film. One guest was so disturbed by the images, he had to leave the theater and do push-ups in the lobby to control his anger.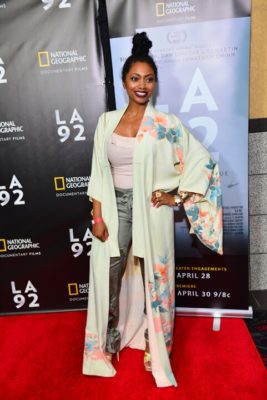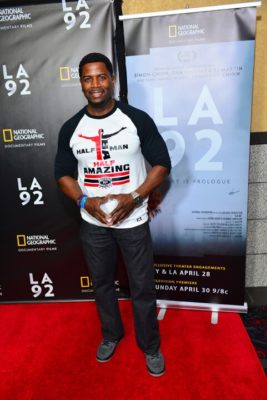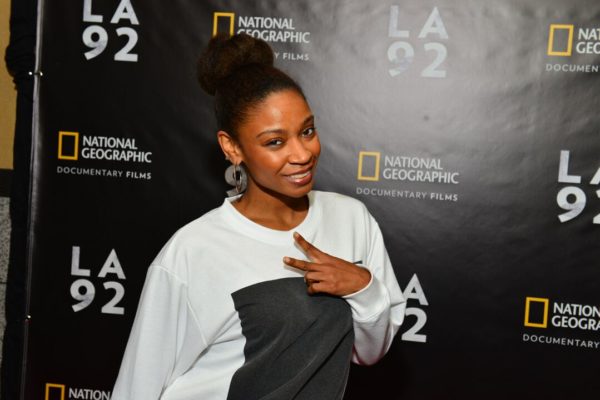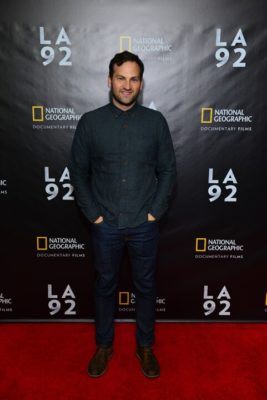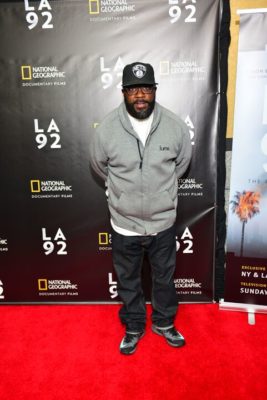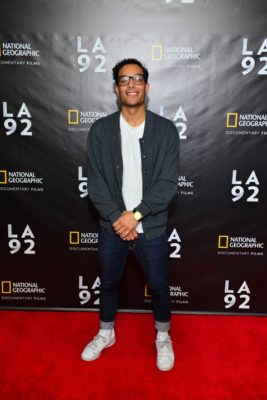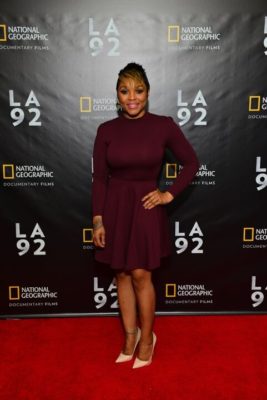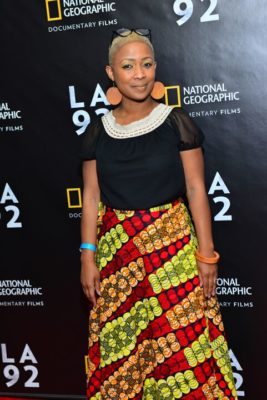 In Atlanta, on-air political analyst Goldie Taylor served as moderator for the talk-back with Lindsay and Martin. The standing-room only screening was attended by VIPs such as Chris Hicks (Director, Atlanta Mayor's Office of Film & Entertainment), DJ Mars, Gocha Hawkins (WE tv "LA Hair"), teen activist Mary-Pat Hector (Founder, Youth In Action), Stefon Washington (Actor, "All Eyez On Me"), actor Maurice Johnson, actress/singer D. Woods and more.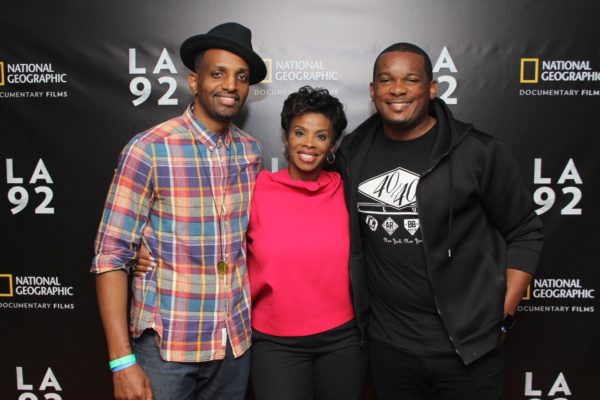 In Chicago, where the police shooting of Laquan McDonald was caught on video in 2014, nearly 200 influencers gathered at AMC River East 21 to preview the film and hear from Lindsay and Martin during the Q&A moderated by FOX 32 anchor Darlene Hill. VIPs in attendance included Juanita Jordan (ex-wife of Michael Jordan), music industry vet George Daniels, activist Jaymal Green, Donna Grant (ex-wife of NBA athlete Horace Grant), renowned poet J. Ivy, music industry influencer Kevin Ross and more.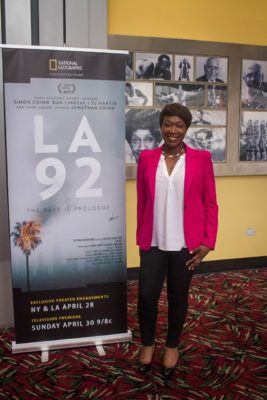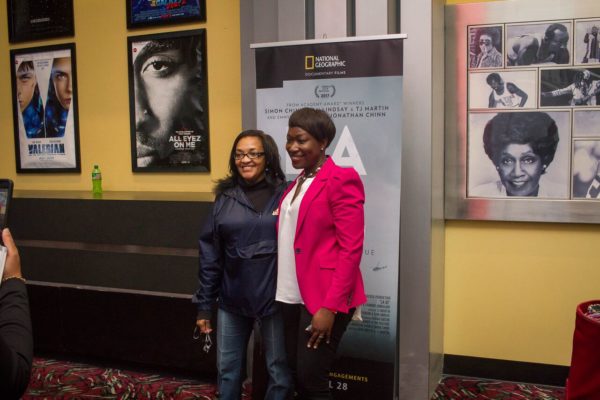 In Harlem, the near 300 guests who attended the screening at AMC Magic Johnson were blown away by the film and shared their raw, emotional responses on social media. Attendees included Joy-Ann Reid (MSNBC AM Joy), Shenequa Golding (VIBE Magazine Editor), Justin Joseph (BET Networks), Ricardo Hazell (The Shadow League) and New York Justice League Activists: Zakiyah Ansari, Cassady Fendlay, Sgt. Edwin Raymond, and Tami Lee.
#LA92 premiered on Sunday, April 30th, at 9/8c on National Geographic.
Here's the Youtube video from National Geographic:
---
---
For more information, visit natgeotv.com/la92.
Photo credit: Baltimore (Mike James), Charlotte (Chris Mitchell), Atlanta (James Pray), Chicago (Christian Demar), and Harlem, New York (Bernard Smalls). Video via Youtube.com.
Related Articles
---