---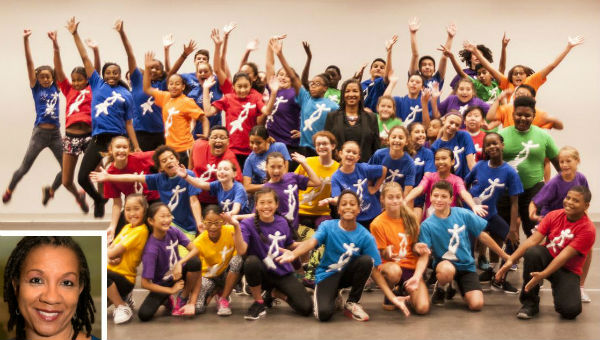 National Dance Institute (NDI),  the non-profit organization that has been using the pathways of the arts to motivate children toward excellence since its founding 40 years ago by legendary ballet dancer, Jacques d'Amboise, announced, that Traci Lester joined the organization as Executive Director.  Lester, a former education, nonprofit, and human services executive, assumed her new role on September 6th, 2016.
National Dance Institute To Honor Harlem's Marcus SamuelssonNational Dance Institute, the non-profit organization that has transformed the lives of millions of …Mar 13 2014www.harlemworldmag.com
Traci joins the leadership of this world-renowned arts education organization alongside Mr. d'Amboise, the organization's Founder and President, Artistic Director Ellen Weinstein, and the Board of Directors.
For 40 years, Jacques d'Amboise and the NDI executive team have equipped arts educators with the tools needed to implement and customize this program in their own communities by sharing the unique NDI pedagogy and teaching methodology.  Each year, NDI delivers its award-winning arts and learning programs to more than 6,000 public school children per week throughout New York City, and reaches thousands more through 12 NDI associate programs across the United States, as well as an international exchange program in Shanghai, China.
National Dance Institute To Hold Jacques' Art Nest In HarlemJoin the special evening to be held by the National Dance Institute (NDI). Jacques' Art Nest – Fakes…Jul 1 2014www.harlemworldmag.com
"I started NDI in the belief that all children should have access to the arts, and never in my wildest dreams did I imagine that NDI would be what it is today," said Jacques d'Amboise, NDI Founder.  "With Traci on board, I'm confident that we will continue to impact the lives of young people around the world through the power of dance."
Since 2014, Lester has served as the Chief Executive Officer of LSA Family Health Service, a human services agency, where she was recruited to spearhead the reorganization and growth of the East Harlem-based nonprofit. Prior to that, she was the Executive Director of Reach Out and Read of Greater New York, an early literacy, school readiness program, where she developed the organization's expansion plan and overarching fundraising strategy, and served for over a decade making waves in the field of early literacy development.
"We are thrilled to welcome Traci to the NDI family as we enter into an exciting new phase," said Ellen Weinstein, Artistic Director. "As a former educator, Traci's keen understanding of child development coupled with her nonprofit experience and her personal love of the arts makes for a perfect fit within NDI."
Harlem's National Dance Institute Gala Raises $1.4 MilOn Monday, April 20th the National Dance Institute (NDI) honored NDI Trustee and Philanthropist, Val…Apr 24 2015harlemworldmag.com
Lester notes, "I am truly inspired by the vision and foresight of Jacques d'Amboise, and am excited to work with Ellen Weinstein and the entire NDI team, to carry forward Jacques' legacy of providing arts equity and access to all." She continues, "I have always had a personal connection to the performing arts. As the daughter of a jazz musician, I grew up in a household where music and the arts played a critical role in everyday life and had a profound impact on my formative years. Later, as an educator in the NYC public school system, I saw firsthand how positively my students responded to art, music and dance in their curriculum.  It means so much to me to be a part of an organization that feels so passionately about providing young people with access to the arts especially those children that might not otherwise have the opportunity."
National Dance Institute (NDI) Announce Traci Lester As New Executive DirectorNational Dance Institute (NDI),  the non-profit organization that has been using the pathways of the…Sep 13 2016harlemworldmag.com
Lester is a member of the Greater New York Association of Fundraising Professionals, a member of the Pi Alpha Alpha Honor Society of the American Society for Public Administrators and a recipient of the Selected Professions Fellowship from the American Association of University Women.  She has also served as a Fellow in The San Francisco Foundation's Urban Affairs Program.  She participates in a volunteer capacity on additional boards including the Black Agency Executives and has served on the board of the Human Services Council of New York City.  She also volunteers her time for Spence-Chapin Services for Families and Children, and Chairs the Diversity Committee of the Stephen Gaynor School, all in New York City.
She earned a BS degree from Georgetown University's School of Foreign Service, an MBA from Rutgers University, and an MPA from San Francisco State University. She holds a Certificate in Nonprofit Management from Columbia University's Institute for Nonprofit Management. She replaces Kathy Landau who stepped down from her role as Executive Director at the end of the program year.
No child pays a penny to participate in NDI's core programs thanks to the generosity of public and private donations.
For more information about National Dance Institute, please visit www.nationaldance.org.
Photo Credit: Kids image from National Dance Institute.
Related Articles
---