---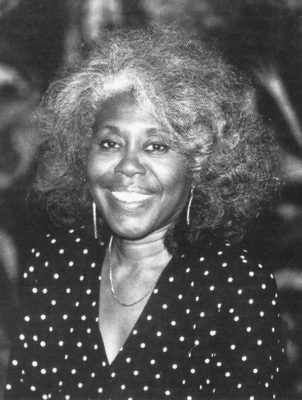 Dr. Barbara Ann Teer's National Black Theatre (NBT) will put the spotlight on Black excellence in the spirit of joy at the ninth annual TEER Spirit Awards Gala at 6 p.m. on Wednesday, June 14, 2017. Honorees at the event, which celebrates the life, legacy and trailblazing spirit of Teer and marks the historic theater's 48th anniversary, include acclaimed actor Michael K. Williams, Academy-Award winning screenwriter Tarell Alvin McCraney ("Moonlight") and eminent photographer and author Deborah Willis. The event will be hosted by WABC-TV's Sandra Bookman. NBT is the oldest, continuously operated, Black theater in New York and one of the oldest theatrical organizations led by a woman of color in the United States.
"The TEER Spirit Awards is always a fun and festive evening that celebrates the groundbreaking work of Black artists, who like my mother Dr. Teer are trailblazers in their work and representation of authentic Black lifestyle," said Sade Lythcott, CEO of NBT. "With great risk, resolve and resilience the revolutionary work of the eight honorees this year dares to assert the power and presence of our humanity while offering us images that help to heal the pain of this country's long chokehold on our culture."
Willis, an NAACP Image Award-winner, will be awarded the Dr. Barbara Ann Teer Spirit Award. McCraney, whose film, "Moonlight," captivated audiences and took the Academy Award for Best Picture earlier this year, will receive the Teer Trailblazer Award. Williams, noted for his roles in "Boardwalk Empire" and "The Wire," will take the Adetunde Samuel Award, named for the award-winning charismatic performer and producer who led NBT's Theatre Arts Program. Legendary choreographer and dancer Dianne McIntyre and NAACP Image Award and Drama Desk Award-winning playwright and screenwriter Richard Wesley will receive Teer Pioneer Awards. AFROPUNK will receive the Fredrica L. Teer Award, named for NBT's first executive director, accepted by co-founders Matthew Morgan and Jocelyn Cooper, as will the 125th Street Business Improvement District (BID), accepted by founder Barbara Askins. Honorees will receive beautifully crafted digital mixed media print awards designed by visual artist Mariona Lloreta designed specifically for this event.
The host committee includes a who's who of New York's high society and theater scene, including recent Pulitzer Prize-winning playwright and screenwriter Lynn Nottage (for "Sweat") and Tony Award nominee Michelle Wilson (for "Sweat"), as well as esteemed director-producer Kamilah Forbes (Apollo Theater executive producer) and award-winning playwright Dominique Morisseau ("Pipeline," "Skeleton Crew"). Other members include Dr. Iris Banister, Sherry B. Bronfman, Dr. Mary Schmidt Campbell, Jennifer Carter-Scott, Teresa Eyring, Claudette Faison, Adé Faison, Michael F. Lythcott, Michael J. Lythcott, Ayodele Moore, Jill Newman, Michele Shay and Randolph Sturrup.
The evening will include a cocktail reception and an awards ceremony, featuring a performance by vocalist, composer and cultural worker Imani Uzuri, followed by a dessert reception and live DJ dance party. Guests are asked to wear festive, chic attire.
Tickets for the event are $200 per person. National Black Theatre is located at 2031 Fifth Avenue between 125th and 126th Streets in Harlem. (Take the 2, 3, 4, 5 or 6 subway to 125th Street.) Tickets can be purchased online at www.nationalblacktheatre.org, by calling NBT directly at (212) 722-3800, or at NBT's Box Office from 1 p.m. to 6 p.m., Tuesday through Saturday. Seating is limited..
Photo credit: source
---