---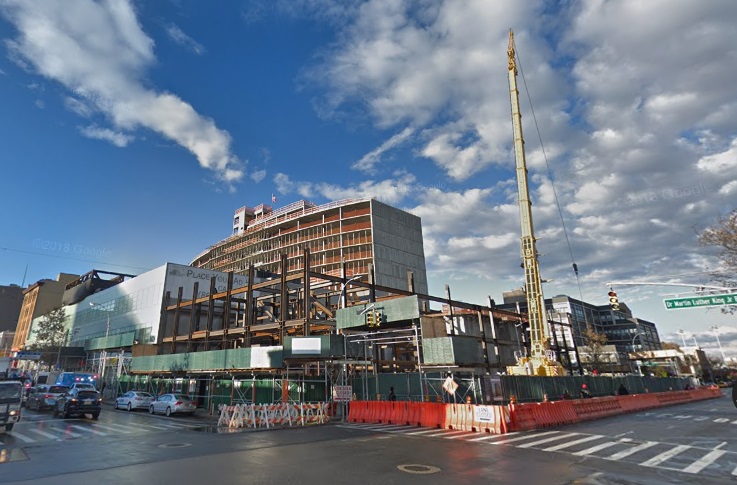 The National Association of Minority Contractors, New York Tri-State Chapter, this week joined the chorus
of advocates calling on Governor Andrew Cuomo to use the Executive Budget proposal to reform New York's unique construction liability law, known as the Scaffold Law.
In November, the Citizen's Budget Commission and affordable housing groups wrote a letter to Governor Cuomo stating that Scaffold Law reform is a "'zero cost' proposal that could encourage the development of thousands of additional housing units at a period when New Yorkers are facing an unprecedented housing affordability crisis."
The full letter sent this week, signed by National Association of Minority Contractors, Tri-State Chapter President Nayan Parikh, can be found below.
---
The Honorable Andrew M. Cuomo
Governor of New York State
Executive Chamber
State Capitol
Albany, New York 12224

December 2, 2020

We applaud your efforts to expand opportunities for minority and women-owned business enterprises (MWBEs) here in New York. This week's 10th Annual MWBE Forum is a strong example of your administration's ongoing commitment to MWBEs and your support of our positive impact on local communities and the statewide economy.

But much work remains, especially when it comes to MWBE construction contractors competing for government contracts.

As you are aware, New York State is facing a crisis in construction insurance availability. These circumstances, which disproportionately harm MWBE contractors, could be alleviated by fixing the legal anomaly that is the Scaffold Law's absolute liability standard.

New York is the only state in the country to unfairly apply 100 percent liability to contractors and property owners even when they are only 1% at fault. This inequitable and unjust standard ensures that insurance costs for construction are far higher in New York than anywhere else, hindering infrastructure construction, school repairs, the development of affordable housing, and the operational health of MWBEs.

The law is estimated to cost taxpayers an added $785 million in liability costs for public projects. For MWBEs, this is more than just a cost issue – this is an insurance availability issue that threatens the existence of most MWBE construction firms. When Scaffold Law-related costs nearly collapsed the NYC School Construction Authority's OCIP mentor program in 2014, MWBEs found that they could not find coverage in the open market. Until the Scaffold Law is fixed, MWBEs will increasingly be dependent on the government's owner-controlled programs for insurance coverage.

The goal of New York's MWBE program is to create a balanced playing field. The Scaffold Law's strict liability is the antithesis of that laudable goal. While we continue to support your administration's ongoing efforts to ensure that MWBEs thrive in New York, we also request balance in the civil justice system.

Only when the Scaffold Law is reformed to fair and equitable liability standards can the Empire State have a stable construction insurance market. We respectfully request that reforming the Scaffold Law to a standard of comparative negligence is included in the upcoming 2021-22 Executive Budget proposal.

Kindest regards,

Nayan Parikh
President
NY Tri-State Chapter
National Association of Minority Contractors
Photo credit: Screen capture from Google.com.
---