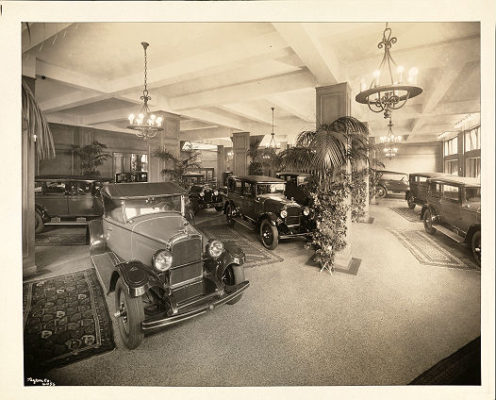 Nash Motors Company was an American automobile manufacturer based in Kenosha, Wisconsin, in the United States from 1916 to 1937, that found a home in West Harlem.From 1937 to 1954, Nash Motors Company was the automotive division of the Nash-Kelvinator Corporation. Nash production continued from 1954 to 1957 after the creation of American Motors Corporation.
Nash Motors pioneered unitary construction 1941, also a heating and ventilation system whose operating principles are now universally utilized 1938 seat belts 1950 and the manufacture of cars in the compact 1950, subcompact 1970 and muscle car 1957 categories.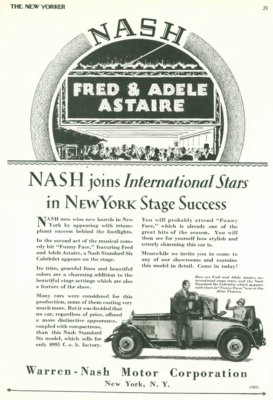 Nash Motors was founded in 1916 by former General Motors president Charles W. Nash (Nash building, a former automobile service station and showroom of the Warren-Nash Motor Corporation at 3280 Broadway at 125th Street in the Manhattanville section of Harlem) who acquired the Thomas B. Jeffery Company. Jeffery's best-known automobile was the Rambler whose mass production from a plant in Kenosha, Wisconsin began in 1902.
The 1917 Nash Model 671 was the first vehicle produced to bear the name of the new company's founder. Nash enjoyed decades of success by focusing its efforts to build cars "embodying honest worth … [at] a price level which held out possibilities of a very wide market," in Harlem.
Photo credit: 1) MCNY Blog: New York Stories 2) New Yorker state of mind poster with super stars Fred and Adele Astair hosting.
Related Articles