---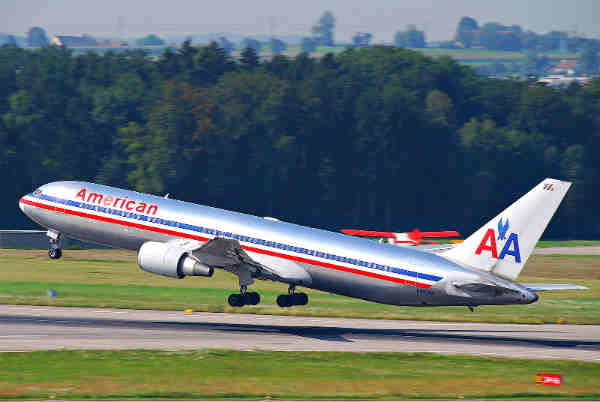 PBS News Hour writes that the NAACP issued a travel advisory for American Airlines on Tuesday, warning African American passengers to "exercise caution" when using the airline for their air travel.
"The NAACP for several months now has been monitoring a pattern of disturbing incidents reported by African-American passengers, specific to American Airlines," the national organization said in a statement, adding that "booking and boarding flights on American Airlines could subject them disrespectful, discriminatory or unsafe conditions."
NAACP said the notice has been in effect since October 24 2017, and will be active until further notice.
The organization cited four recent incidents of "alarming behavior" in the release to defend its decision. In the first incident, NAACP said an African-American man was forced to give up his purchased seats on a flight to Washington, D.C., after he "responded to disrespectful and discriminatory comments directed toward him by two unruly white passengers."
In another incident, NAACP said an African-American woman's seating assignment was changed from first class to coach at the ticket counter, even though she originally bought first-class tickets for herself and a companion. Her companion, who is white, remained assigned to first class, NAACP said.
In August, the organization previously issued a first-of-its-kind travel advisory for the entire state of Missouri, warning minorities, women and LGBTQ people to be mindful of recent "race-based incidents" when traveling to the area.
American Airlines spokeswoman told CBS DFW that the airline was "disappointed to hear" about the NAACP's advisory "as our team members – a diverse community of gate agents, pilots, and flight attendants – are proud to serve customers of all backgrounds."
The statement also had an invitation for NAACP representatives to meet with the airline's team at its headquarters in Fort Worth, Texas.
"We are committed to having a meaningful dialogue about our airline and are ready to both listen and engage," the statement read.
No related posts found...
---