---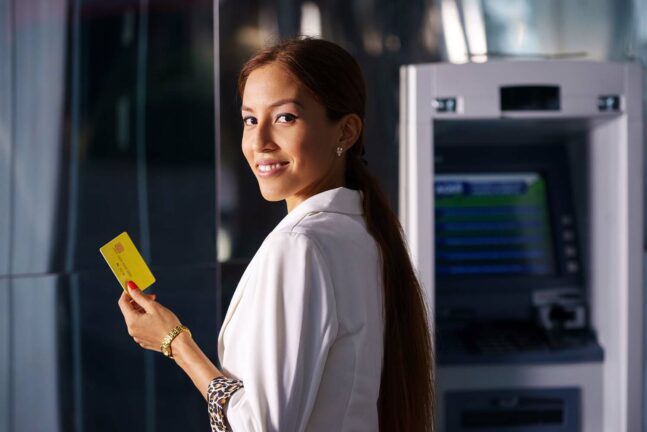 Latin American immigrants know how difficult it can be to open a bank account in the United States when they don't have a social security number, required by some banks and only available to US Citizens or permanent residents. The inability to have a bank account complicates making payments, electronic transfers and sending money to relatives or friends outside the States.
MyBambu is the true online banking solution for all the Latino community residing in the United States. You can manage your MyBambu account using the app on all your mobile devices to make and receive payments and so much more. The best part? Anyone can use MyBambu, regardless of their immigration status.
A banking platform with top quality services
Our main goal is to reduce the number of immigrants who have trouble managing their money due to their immigration status. MyBambu wants to make it easy for everybody. MyBambu was specially designed for Latin American immigrants, so you can sign in without a US SSN or ID. You'll only need a legal identification issued in your country, an ID card or passport will be enough to start using our services.
To make a MyBambu account, just complete the online application with your personal info: name, surname, nationality, phone number and email. Also, you must upload a picture of your face and your ID to verify your identity. And that's all, it's easy and simple to get your own account and enjoy all the features and benefits:
Make money transfers to 18 Latin American countries
This bank solution is made for immigrants by immigrants. We know how important is to be able to help family and friends by sending money to their country. MyBambu makes this easier: you'll be able to send money from the United States to any country in Latin America, using a mobile device and paying a small fee.
International money transfers can be made directly from bank to bank or your receiver can pick the money in any of our locations in 18 Latin American countries. Transfers are received in just 35 minutes and the recipient can withdraw the money in cash.
Make transfers, pay services, and more banking solutions
MyBambu users can make immediate transfers to bank accounts within the United States, make payments for any service, receive electronic payments, deposit checks through ATMs and make cash deposits from ATMs and in different local businesses.
Your MyBambu account allows you to make prepaid mobile recharges inside and outside the United States. There is an extensive list of mobile providers associated with our platform, so it will be easier and faster to recharge your prepaid mobile phone.
Receive a Visa debit card
MyBambu allows users to request a free Visa Debit Card to pay for products and services in any store or business premises, subscribe to internet services, buy in online stores, and withdraw money at any ATM in the country. MyBambu doesn't charge any maintenance or emission fee for your prepaid card and there is no risk of overdraft.
Exclusive benefits
All new users will receive a $10 bonus, that can be spent or withdrawn in cash at an ATM. Invite your friends and family to create an account and receive an extra $15 bonus for each one that gets an account.
Total security
To guarantee the most solid security, MyBambu includes various types of encryptions and protection against digital attacks. All funds entered accounts on this platform are protected by the Federal Deposit Insurance Corporation (FDIC).
Most of the services offered by this banking solution are free, except for some functions such as the international money transfer service. In these cases, the commission amount will be seen in the details of the transaction. MyBambu doesn't charge hidden fees and is completely secure.
MyBambu is an excellent solution for all those who need to have a bank account in the United States but can't create it in a conventional bank due to their immigration status and requirements. MyBambu is positioned as the most chosen banking service application by Latin American users.
---