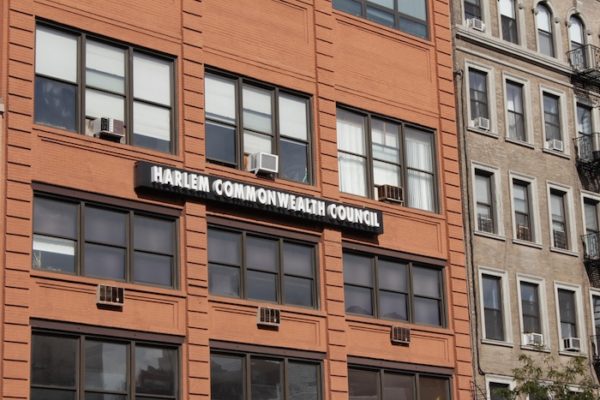 Harlem Commonwealth Council (HCC) and Better Local Business Agency (BLBA), with support from Citi Community Development (CCD), have joined forces to launch a Minority-and Women-owned Business Enterprise MWBE Accelerator, a first-of-its-kind digital one-stop-shop for public and private sector opportunities. The MWBE Accelerator is designed to unlock the growth potential of MWBEs by arming them with technology tools, training, and infrastructure to secure valuable procurement opportunities.
For decades, minority and women-owned business enterprises (MWBEs) in New York City have faced barriers finding, competing for, and securing contracting opportunities. Recent data suggests less than 7% percent of these firms received a contract from a New York City agency. Despite billions of dollars being available and earmarked for MWBEs in both the public and private sectors, MWBEs have struggled to secure a greater share of these opportunities – opportunities which can enable these businesses to grow, create jobs and contribute to the broader economic prosperity and diversity of New York City.
A launch event, scheduled for Tuesday, October 17, 8:30 – 10:00 a.m. at the historic Studio Museum in Harlem, will feature a diverse panel of MWBE stakeholders. Déjà vu Parker, popular radio personality at WBLS-FM (107.5), the world's oldest urban music station, will serve as moderator for the event. To follow the event live on social media, use hashtag #MWBEAccelerator.
"The MWBE Accelerator is a bold and innovative approach that leverages technology to modernize the procurement of MWBEs while transforming communities across New York City. For the first time, MWBEs have a comprehensive solution all in one place that positions them for growth," said Kelvin Collins, President, and CEO of Harlem Commonwealth Council (HCC). "HCC's partnership with Better Local Business Agency and Citi Community Development, demonstrates the power of collaboration and highlights our commitment to inclusive economic growth for women and entrepreneurs of color."
This first-of-its-kind business accelerator will deliver to the New York marketplace three distinct features:
Accessibility: The platform combines MWBE databases from both the City of New York and State of New York into a single user-friendly interface, making it easy to find and conduct outreach to certified MWBEs. Further, the platform will aggregate private and public bid opportunities from across all sectors and enable MWBEs with an activated account to find those opportunities citywide. MWBE Buyers who are registered on the platform can easily advertise bid opportunities and manage the end-to-end recruiting process for both New York City and State of New York certified MWBEs by signing into a single platform.
Readiness: The MWBE Accelerator will create a standardized approach to defining contract-readiness when preparing firms to win more contracts. This simple three (3) step process will focus on 1) Profile enhancement to improve MWBEs visibility on the Common Procurement Platform – an enhanced profile will include information such as bonding values, staffing resumes, insurance coverage and historic project values. 2) Gap Analysis – MWBEs will receive a thorough assessment that provides a score to help determine contract readiness. 3) A Development Plan – a customized guide for improving readiness accompanied with technology-focused training and one-on-one assistance. In the pilot year, the MWBE Accelerator Readiness services will focus on the construction sector.
Capacity: Through a virtual shared back-office service powered by well-known Enterprise Resource Planning (ERP) technology tools and a team of professionals, MWBEs will have access to administrative support and management functions, such as bookkeeping, accounts receivables, billing and virtual customer service. The back-office capacity will allow MWBEs to operate with greater efficiency and free up time to focus on delivering their best performance on contracts.
"Understanding the root causes of MWBE under-utilization is paramount to framing solutions that result in meaningful change and the reversal of the negative trends in recent years. Linking people and technology in an innovative digital ecosystem is just the beginning of a new reality for MWBEs in New York City and State. Our partnership with HCC, I believe, will result in better performing MWBEs that are participating effectively, winning more contract awards, and performing better on service delivery," says Mark Hayles, Managing Director of the Better Local Business Agency.
"The recently released Minority and Women-owned Business Enterprise Capacity Analysis report from Building Trades Employers Association (BTEA) suggests MWBE construction capacity in New York City is too low for them to effectively compete," said Eileen Auld, New York Tristate Director for Citi Community Development, "This innovative MWBE Accelerator will not only connect local MWBEs with new opportunities but also provide a technology solution and training to manage projects.
To learn more about the Harlem Commonwealth Council (HCC) visit HCC's website, www.harlemcommonwealth.org; RSVP for MWBE Accelerator breakfast launch on Tuesday, October 17, 2017, via email, events@harlemcommonwealth.org.
Join us on October 17, 2017, via social media to follow the event with the hashtag #MWBEAccelerator and Facebook.com/HarlemCommonwealthCouncil/ for the livestream.
---
---
To schedule an interview, contact Karen Taylor Bass, TaylorMade Media, kt@taylormademediapr.com, 917-509-3061.
Read more: http://www.digitaljournal.com/pr/3516425#ixzz4vB8K471K
Related Articles